Well to the successful ones in the area. Or another way to put it. The ones that spend to much at work and not enough at home.
I can not take any credit for the web site. That was made by a good friend on my Motorola forum.
Mods to cell phones, How about have your own skin ( theme) on cell phone.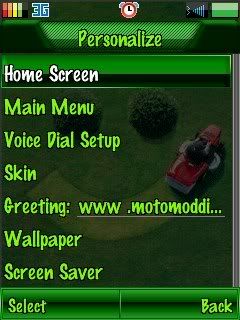 Make it do things your service provider does not want it to. Getting rid of all the branding ( special icons to pay services) your service provided sticks on your phone.
Here is link to my Motorola website. If this not permitted just delete the link.
www.mmus.us
My friend also made the laid out for it.
Again if this not allowed delete this statement.
If some one interested in his service send me a PM and I will set the 2 of you up to work out pricing and details.