Quote:
Originally Posted by
justin_time
Just got an e-mail from Paypal tonight, this is what they had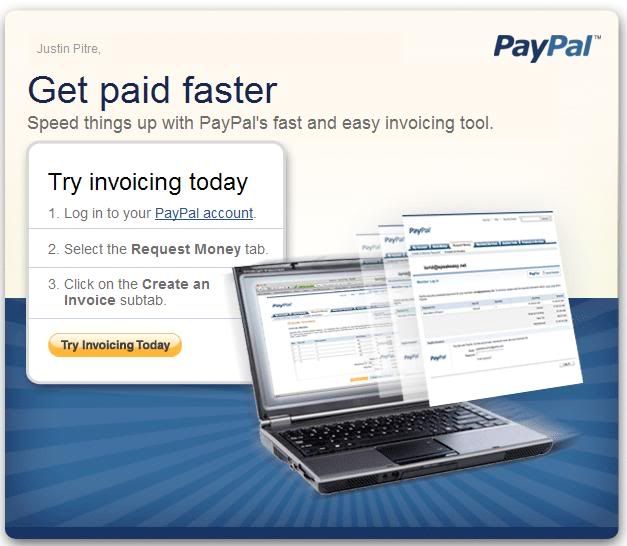 I got the same one. I was wondering if anyone has any experience with it. 1.9% - 3.9% interest rate is cheaper than any I have checked out so far.
This way you can accept credit cards. I just was wondering about ease of use. I read their speal, just wondering if it is as easy as they say. Been "misslead" before!
Steve