OK, here's some of the variations, as well as a photo of the back window...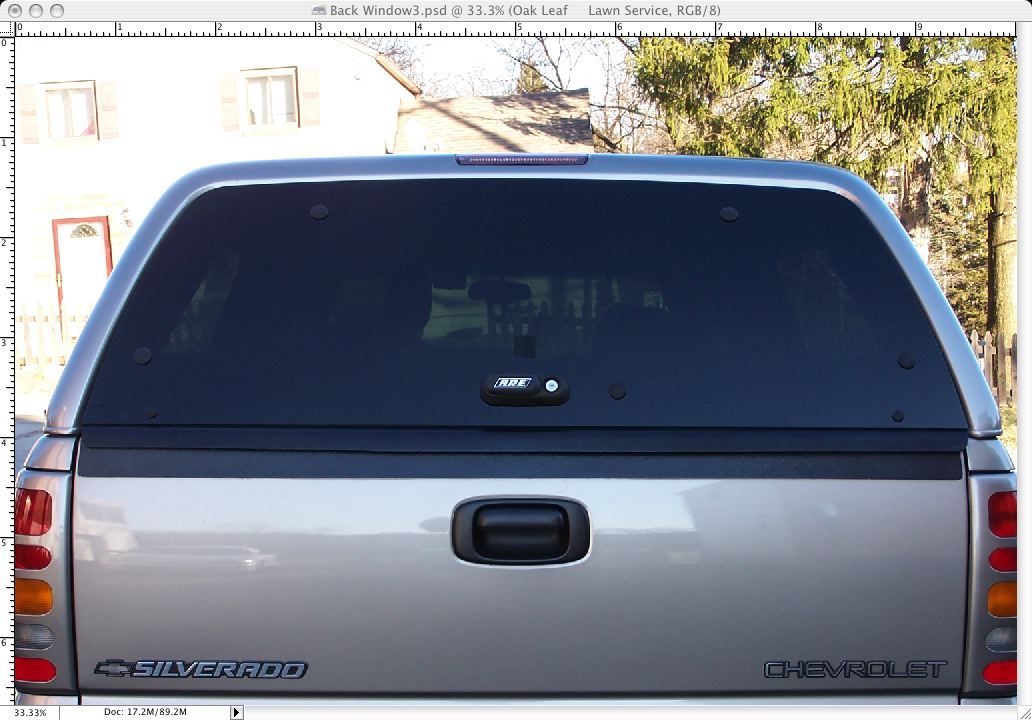 Note that these are not the correct color...
This is the one I plan on using...
It may get a few tweaks, and I need to check with Tony at 696 Signs to see if there are any parts of the design that could pose a problem, but I'm 99% sure this is the one.
I wanted to get really creative and use a HUGE oak leaf that covered half of the window, but I really need to keep the visibility out the back as good as possible. Even this design is a bit "more" than I had intended, but I'm hopeful it will still allow me to see my trailer when backing up.
On the image above with the six versions, the one in the upper right is my actual logo. I'm going to use that when I do the layout for the side windows of the truck cap. I have one design worked up for the sides that lists services provided. (In case someone was going to suggest that for the back)
Questions, comments, suggestions are welcome.