Had a scary moment today. I thought I was going to lose the Ferris to a hillside at the same moment it hung up on something, bending the transmission rod. (I think that's what it's called - goes from the pistol grip lever down to the hydro)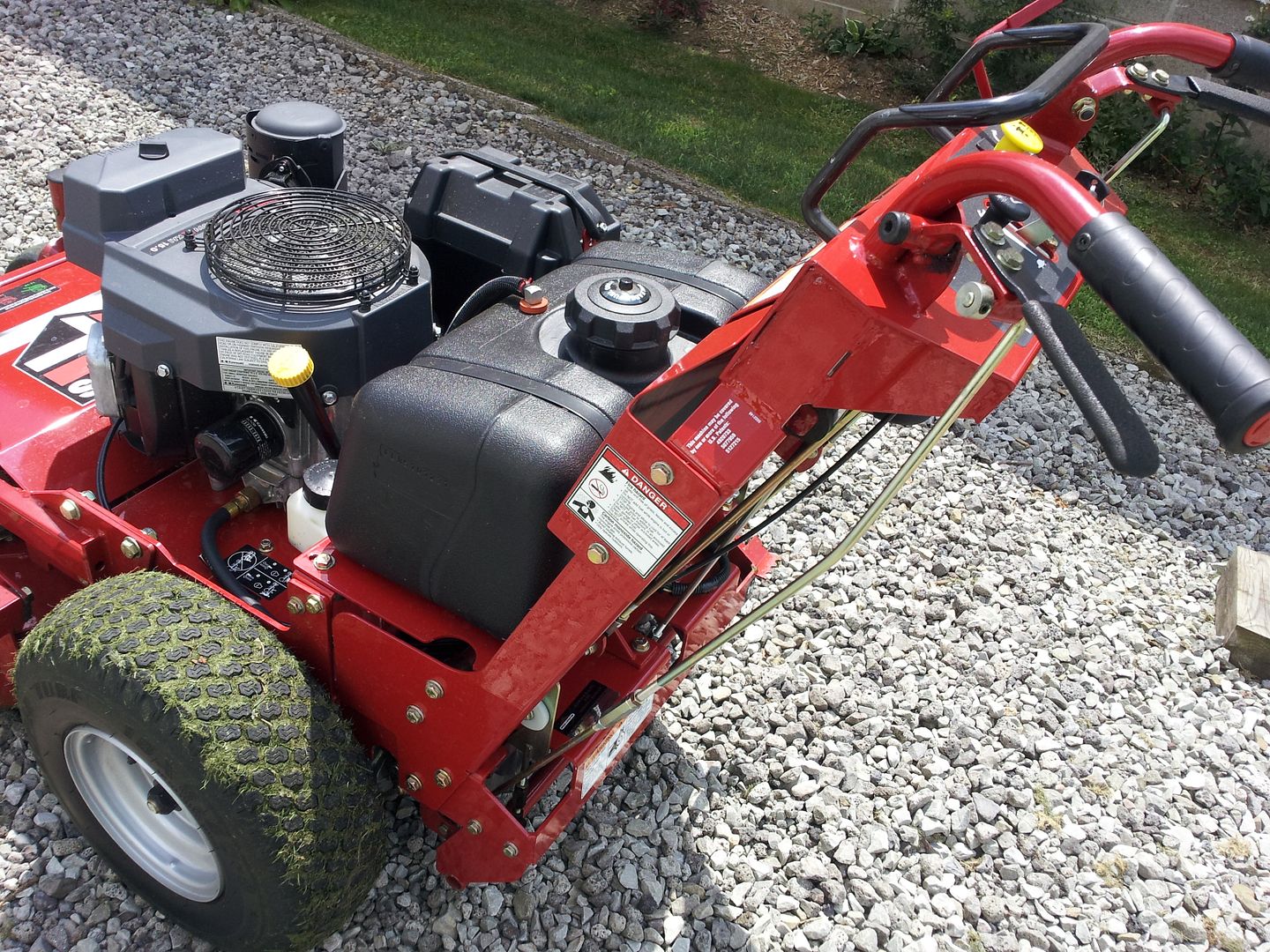 The other side showing how it SHOULD look - nice and straight...
This is what it got caught on - a "ladder hook" on the side of a shed.
I can't even explain how it happened, but when it did, the mower was trying to go forward, over a hill, while hung up on that hook. I was trying to reverse it and having little luck as one tire was spinning, but I was able to back it up enough to get it "unhooked".
A few more views...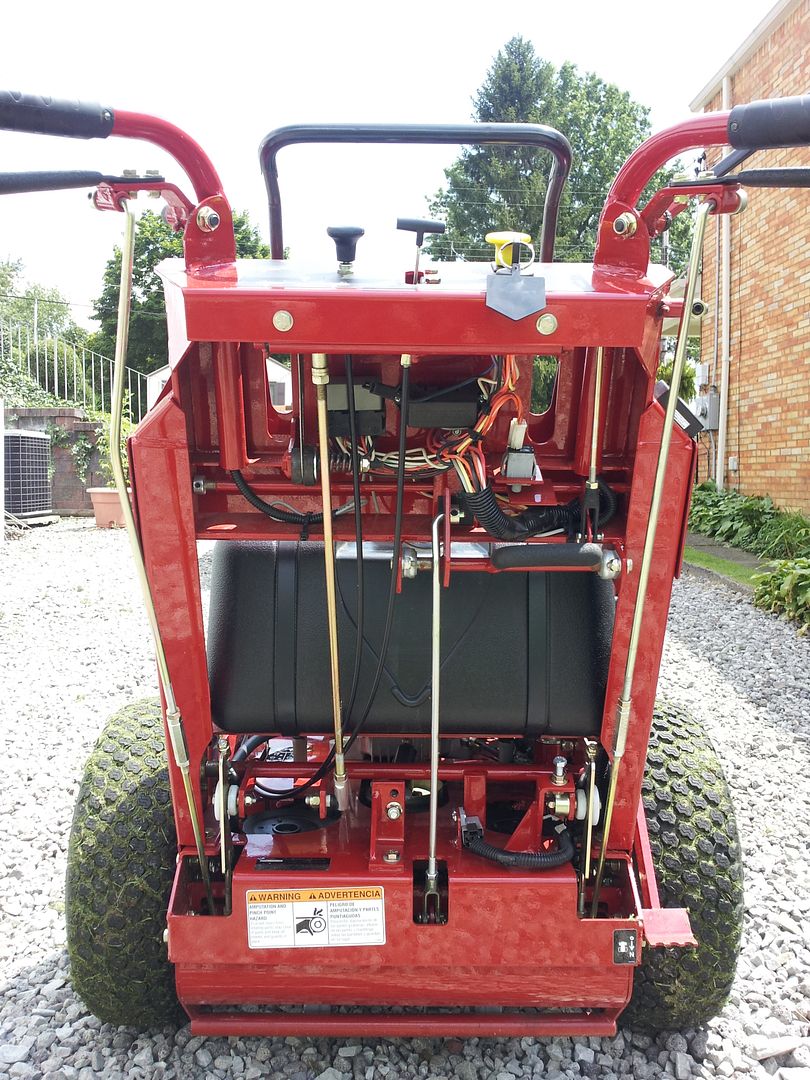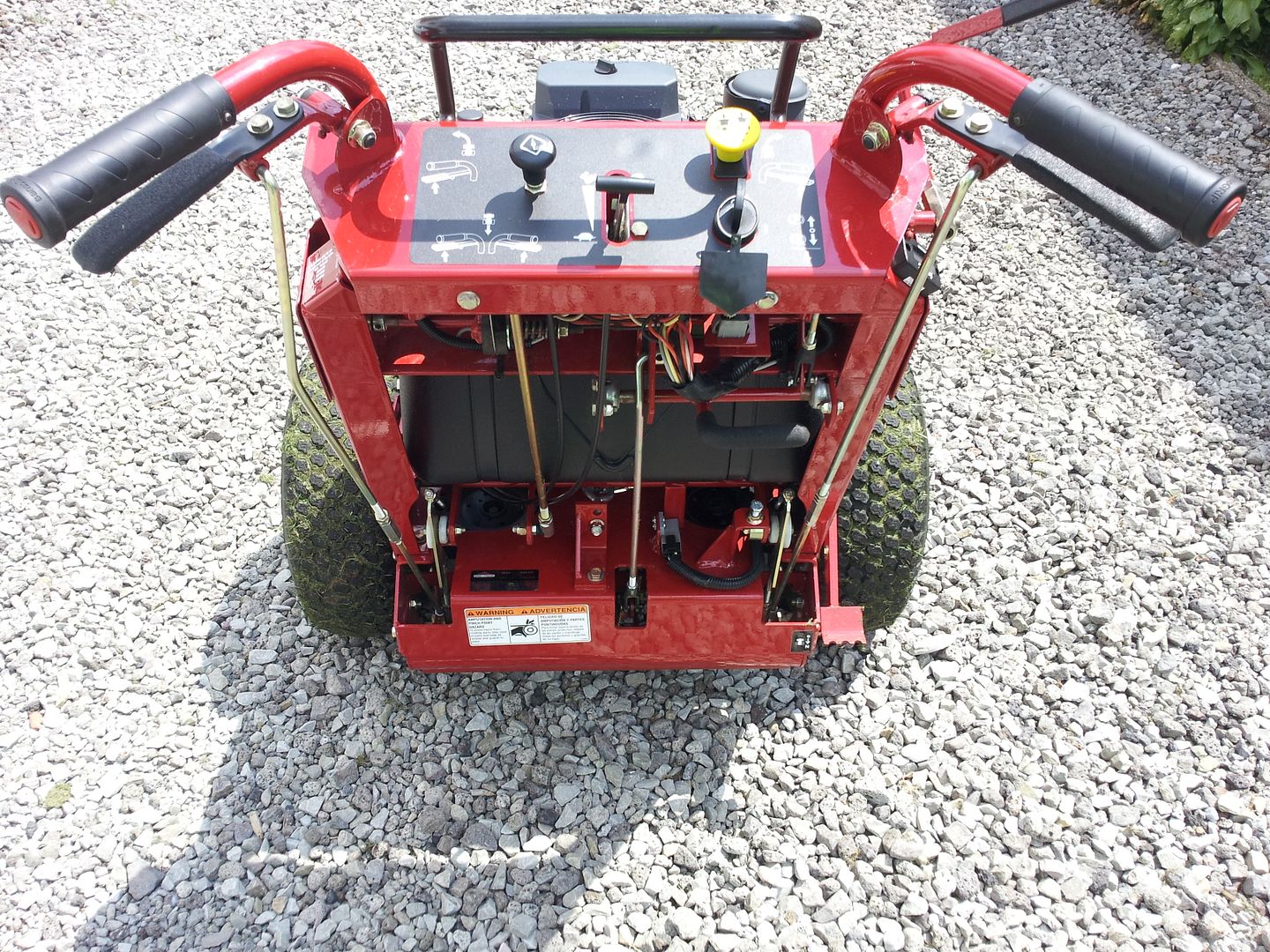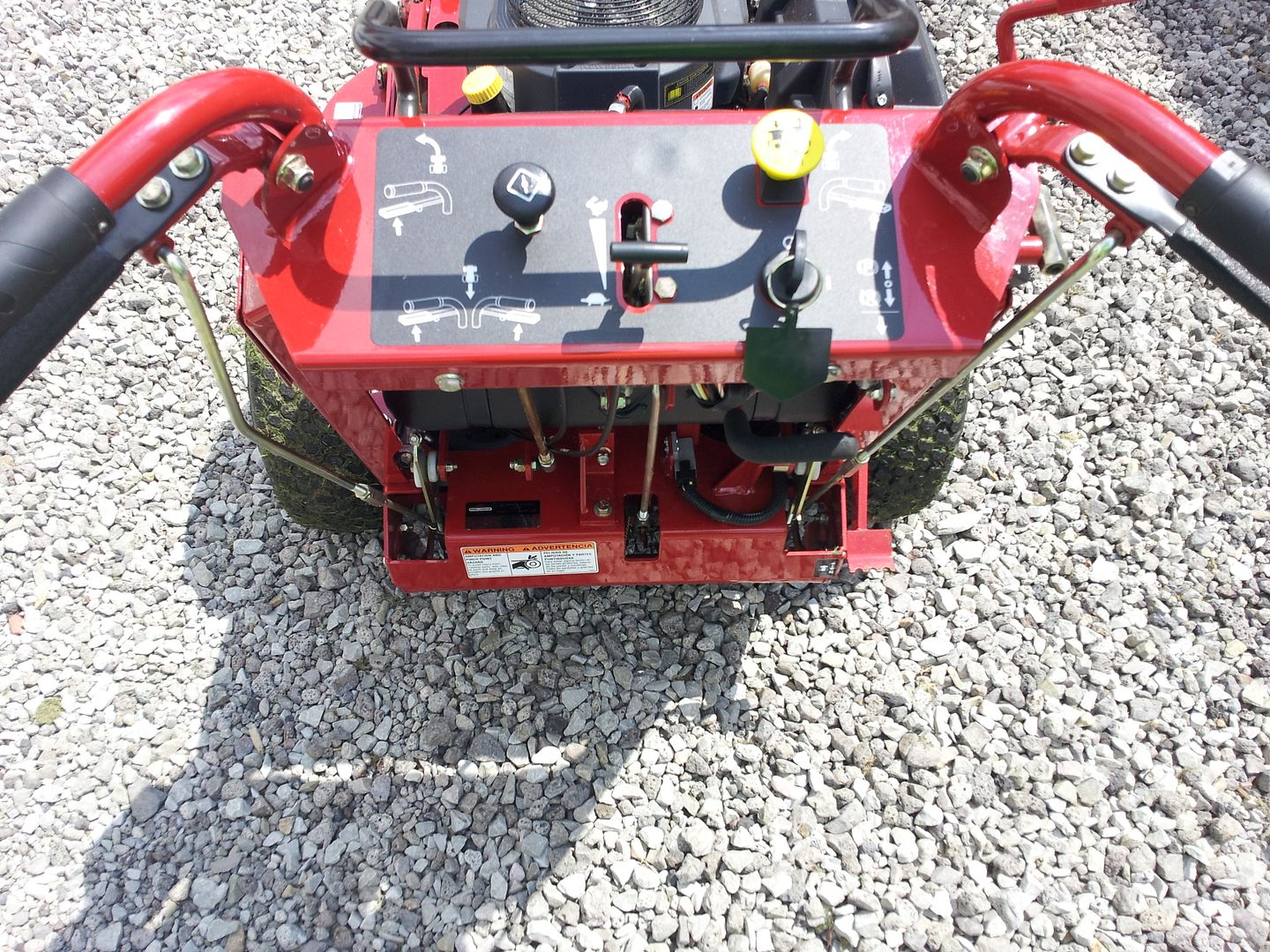 Everything on either end of the rod looks fine. The lever isn't bent, nor does the bottom part that manipulates the hydro look damaged. The rod bent and the left handle is "opened" more than it should be now, but it's still usable.
Unless I discover something else I missed initially, it looks like I'll be able to order a new rod and replace it myself.
Sigh.