Oh crap. I'm going to have nightmares again.
I don't know how the "Pros" remove them, but I used a hammer and screwdriver and calcium chloride (I think that's the one you use) pellets.
Here's my place a few winters ago. All my neighbors were getting water damage, so I went out and worked my butt off to prevent it from happening at my place.
Homemade roof rake.
Since I couldn't reach this part, I did the "stocking" trick, filling stockings with the pellets and tossing them up there to melt the ice. I tied twine to them so I could retrieve them once they melted the ice and went into the gutter...
Then I fashioned an extension scoop and sprinkled the pellets directly to the ice!
That was up front. Here's the back roof...
Oh, note that the gutter along the addition roof was free of ice due to the installation of heated wire...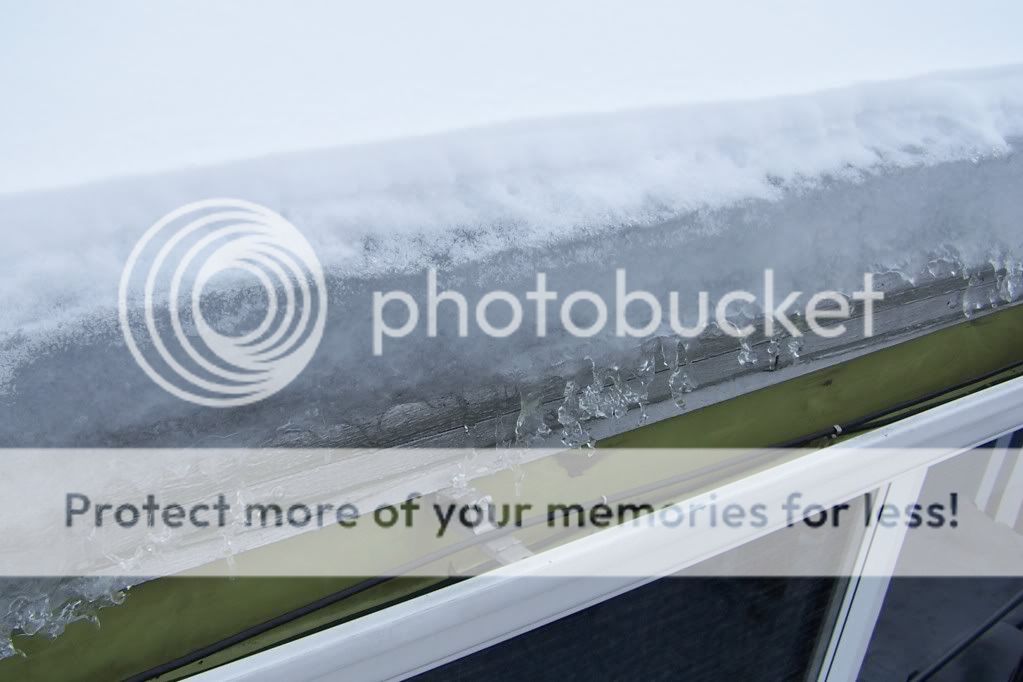 More snow removal from the addition roof before I could start on the ice dam on the main roof...
I tried chipping away to remove a little bit of this mass of ice at a time but WHAAAAMMMM!!! It all came down with a horrific thud! I thought it was going to go right through the roof I was standing on!
Ran out of daylight so I continued the next day...
Ice dams. Big fun.