I just got back from walking the apartment complex, and geez that took me a while.
I measured everything with my measuring-wheel, so I have pretty accurate dimensions. Although I did remember as I walked in the door that I missed one area, but I pulled up Google maps and got an idea of it.
So all in told I am looking at just under 20,000 square feet of just mowing. It is all very flat, but there are many trees there as well that I would have to navigate around, so there would be no way to use a 48-inch mower on much of the lawn.
There are 2 ditches that are steep (approximately 6,400 square feet total). These are the areas I forgot to measure while there.
I also walked out just under 3,500 linear feet of edging. This is including having to edge around the circles just under the trees. The pictures show a pretty typical area. You can see the grass, the ditch area, and I took a picture of a tree base, which is what they all look like. There are also many manhole covers that I have to edge around too. You can also see from the pictures that they have many bushes. Like a typical apartment complex, there are beds of bushes surrounding every building.
There are 8 buildings, with a total of 72 units. The total area is about 150,000 sq-ft, so roughly 3.5 acres. I'm not sure how long this would take to blow off either.
3,500 feet of edging
20,000 sq-ft of mowing.
I'll also include a couple images from Google maps to help illustrate.
View Larger Map
Here is a few pictures of the flowers the customer was talking about. Three areas, with a total of around 200 flowers. The apartment manager (no to be confused with the property manager) said she thinks they get the flowers for free as the owner has a floral company as well (or some such).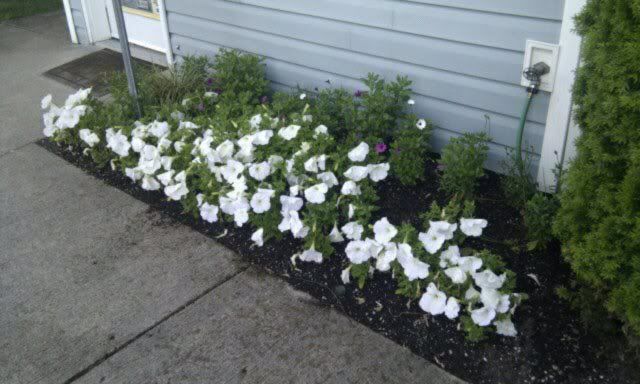 There are tons of trees on the property as well, with bases that look just like this picture.
Now, the following few pictures just help illustrate what the grass, shrubs, and trees look like.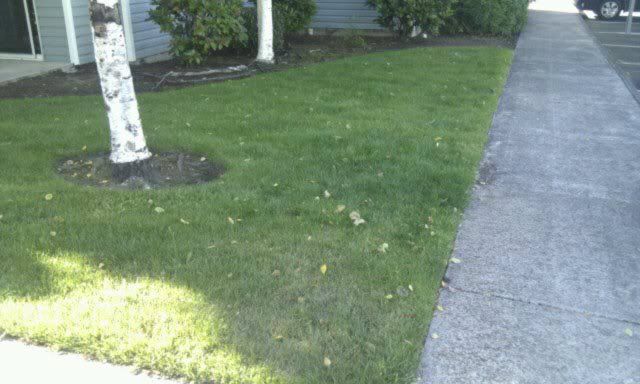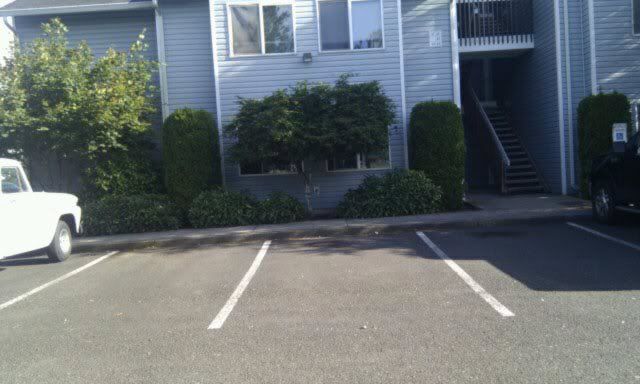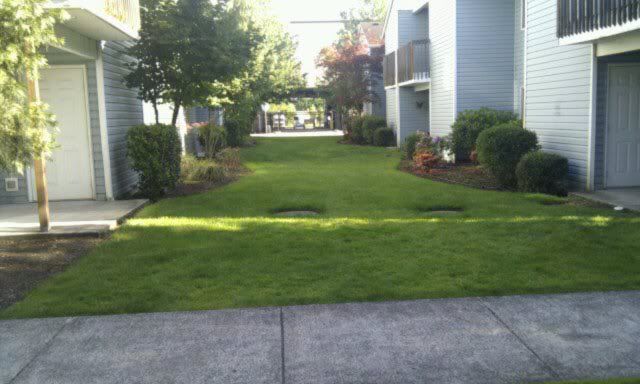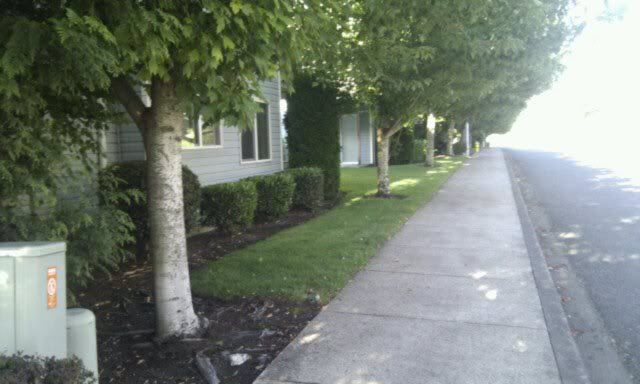 Here is an image of a typical row of bushes.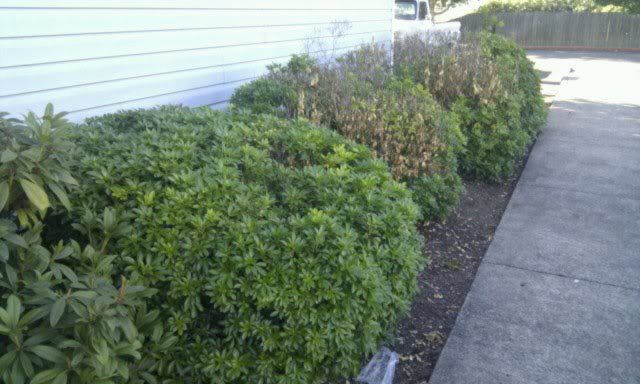 Now, I talked to the apartment manager who told me the reason they are shopping around for a new company. Apparently there are a few bushes that are pretty dead. Either the whole bush, or just parts of it. There is a tenant that takes care of her own little oasis, with flowers, and potted plants, she even put down her own bark.
With constant urging from the tenant about the dead bushes, the last company decided to cut out the areas of dead without talking to the property manager first. The following pictures who what the last company did.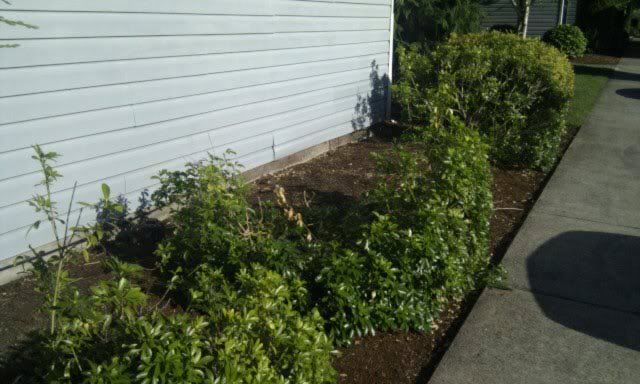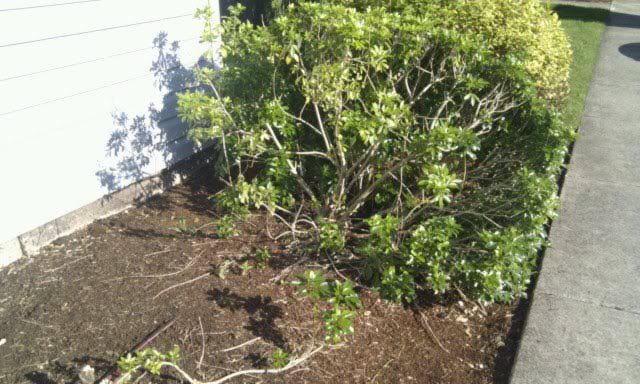 I think it is a little strange that they fired the company on the spot because of this. If the bush was dead, replace it. Especially if you own a nursery. But either way, they are now getting bids.
The apartment manager told me that while she doesn't know what they were paying, she does know that the current bids that have been coming in have been 2-3x higher then what they were paying.
I told her that I don't know what my bid will be yet, or if I will be high or low.
Another thing is that the apt manager mentioned that they also did some pruning of the trees. Handled the sprinklers. Fertilized. Etc.
So I need to figure all this out. Also, I'm not too prideful to just decline to bid. If the job is just too much, or if you feel that it might be out of my league right now, that's OK. I have no problem calling up an associate at a mush larger company and offering them the chance to bid.
Thank you all for your help.