Used the new mower for the first time today!
First mow job of the season.
Started on the third pull (today was the very first time it was started) and after that, it started on the first pull every time. I also have to say that it's the easiest "pull" of any mower I've owned in the past.
Bags well - fills the bag, unlike my Craftsman which seems to clog before the bag gets full.
After I did that job, I took the bag off and "mulched" my back yard. The grass isn't really high enough yet to tell how well it mulches though.
LOOK! It's DIRTY now! LOL!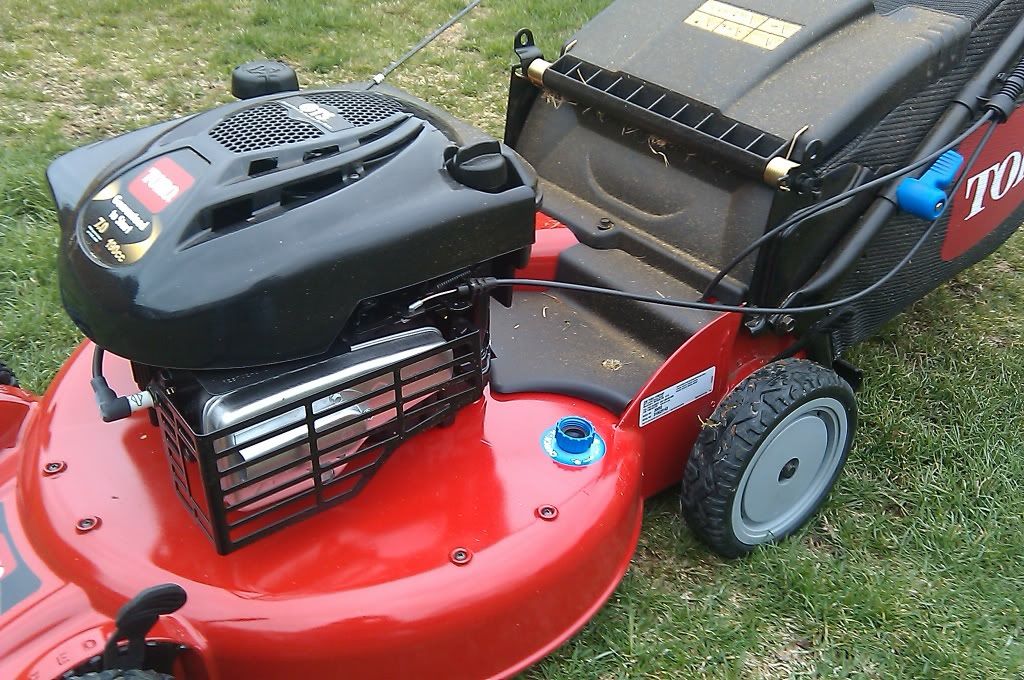 No, really... look CLOSER!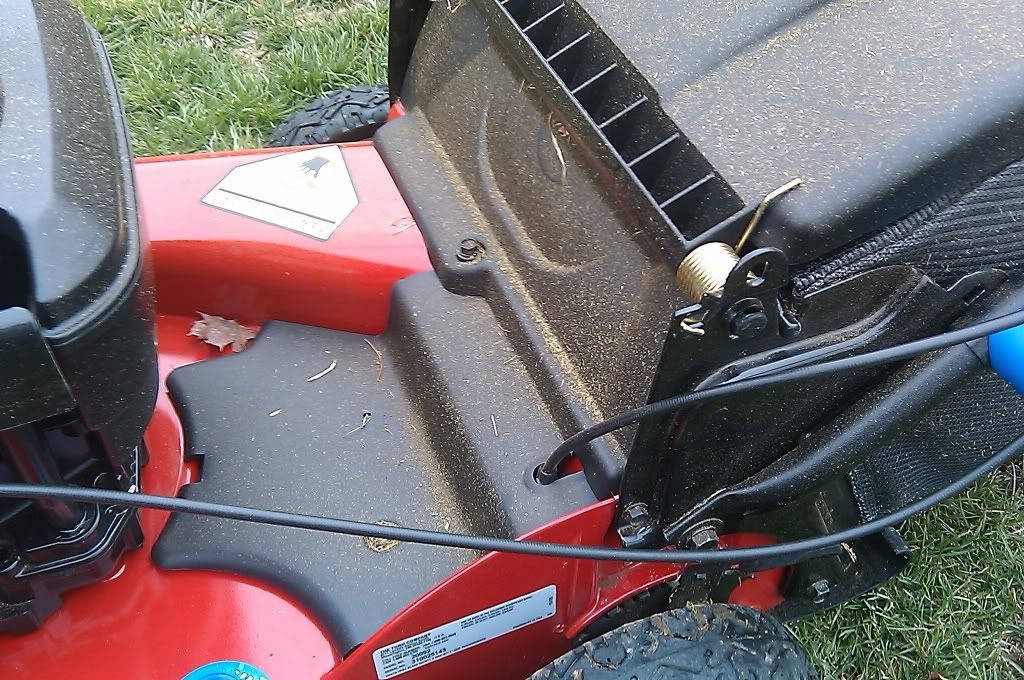 See!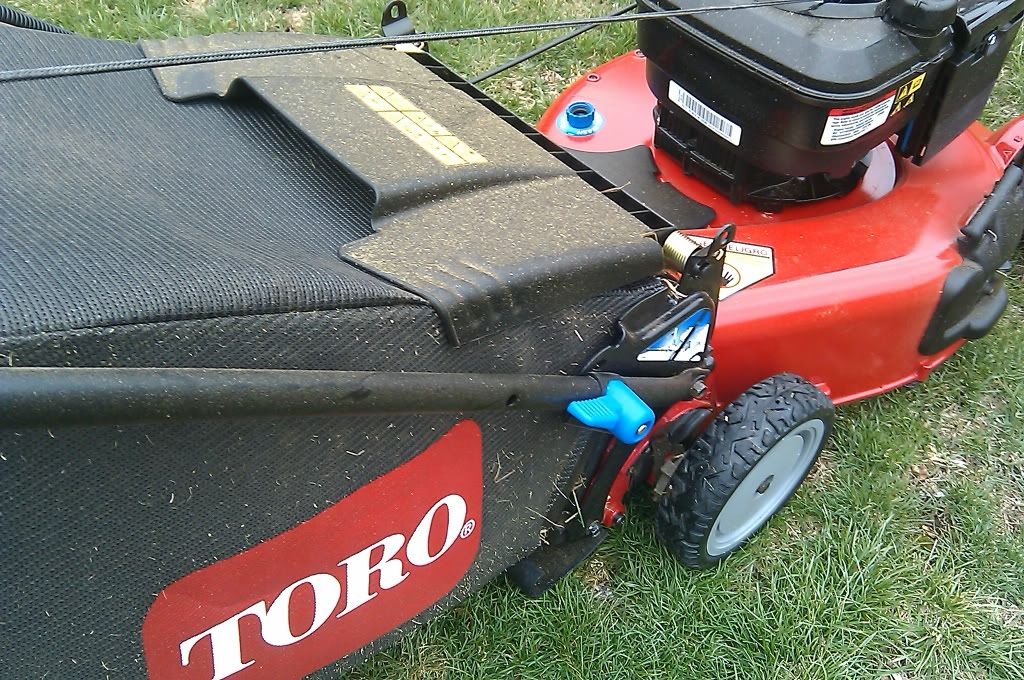 Even under HERE!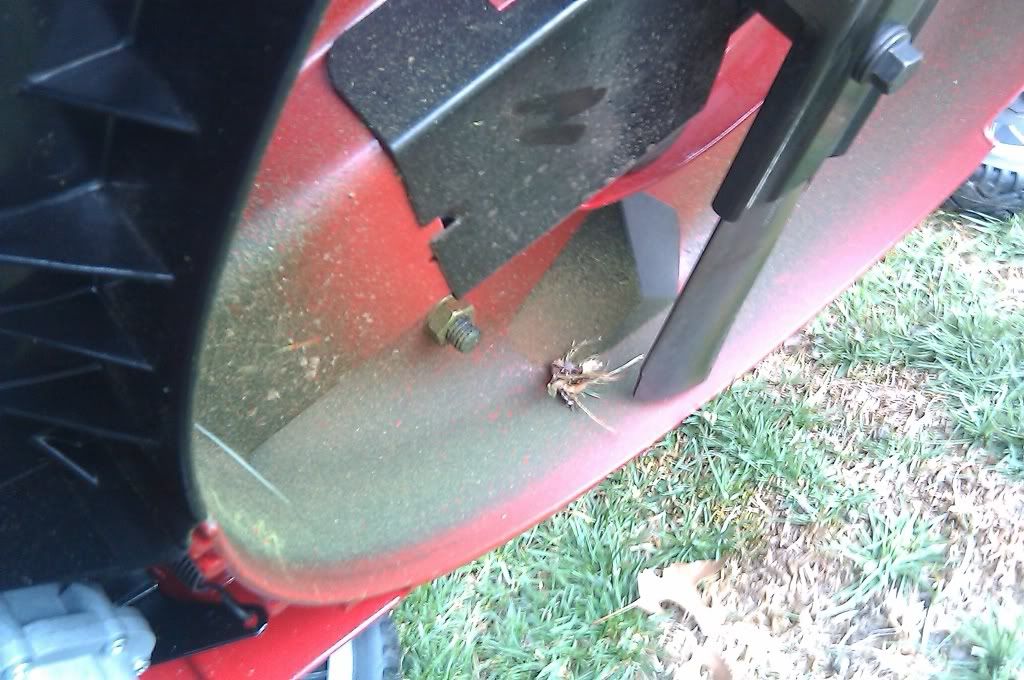 LOL!
I tried that "washout port". I'm not sure I understand the purpose though.
I thought the thing would "spin", or somehow spray the underside of the
entire
deck, but it only sprays the front half.
Maybe that's the most critical part to keep clean, as the "kickers" are mounted up there. (They deflect grass back to be chopped up again when mulching)
I ended up just using the hose to spray it
all
off. It did come clean, which surprised me. It felt like it was "hardened" on there pretty good. Maybe the "MO-DECK" spray actually helped?
So far...
Likes:
• Personal Pace - works well. Fast.
• Easy to start
• Fold up handle locks in place for storage
• No primer/throttle
• Bag is easy to remove and replace
• Relatively quiet
Dislikes:
• Too much plastic (that top engine cover is really flimsy)
• Have to adjust each wheel height individually (My Craftsman had a 1 point adjustment lever)
• Can't "mulch on demand" like the Recycler line - have to insert a "plug" when you remove the bag. One more thing to lose - one more step to take.
• No aftermarket chrome wheels available.