OK, here she is - all covered in fresh paint, and new wood on the sides!
WARNING - TONS of pics!
First I cut the side panels to size, applied a waterproofing finish, and allowed them to dry while doing the metal prep work...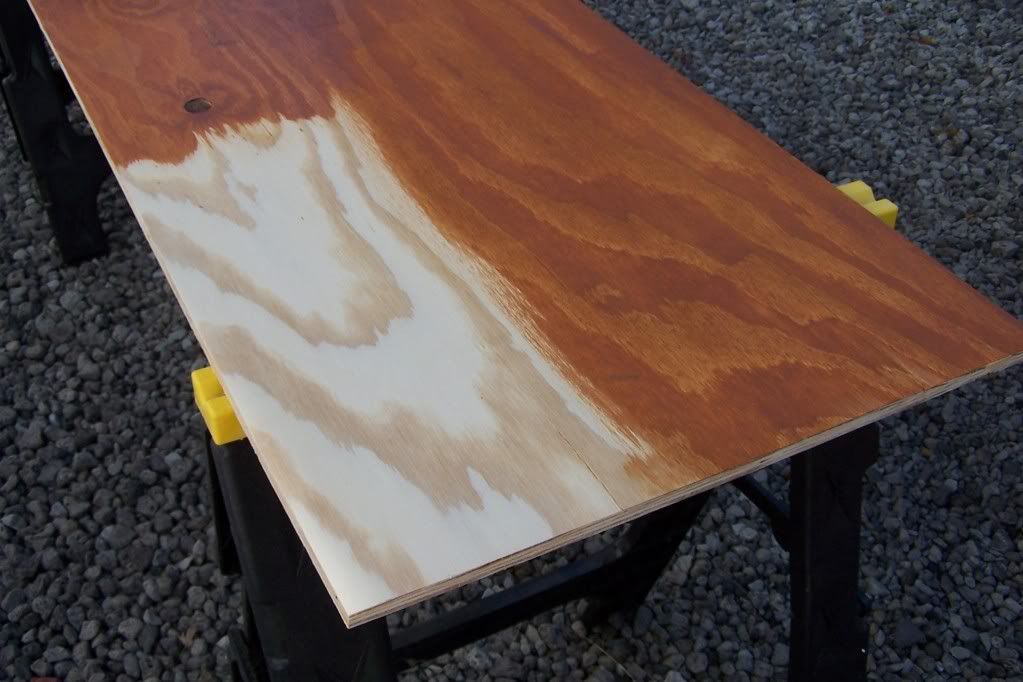 This was the worst part...
I didn't get too crazy with the prep work - I just took a wire wheel to the rough stuff before priming it...
One ugly trailer prepped and ready for priming...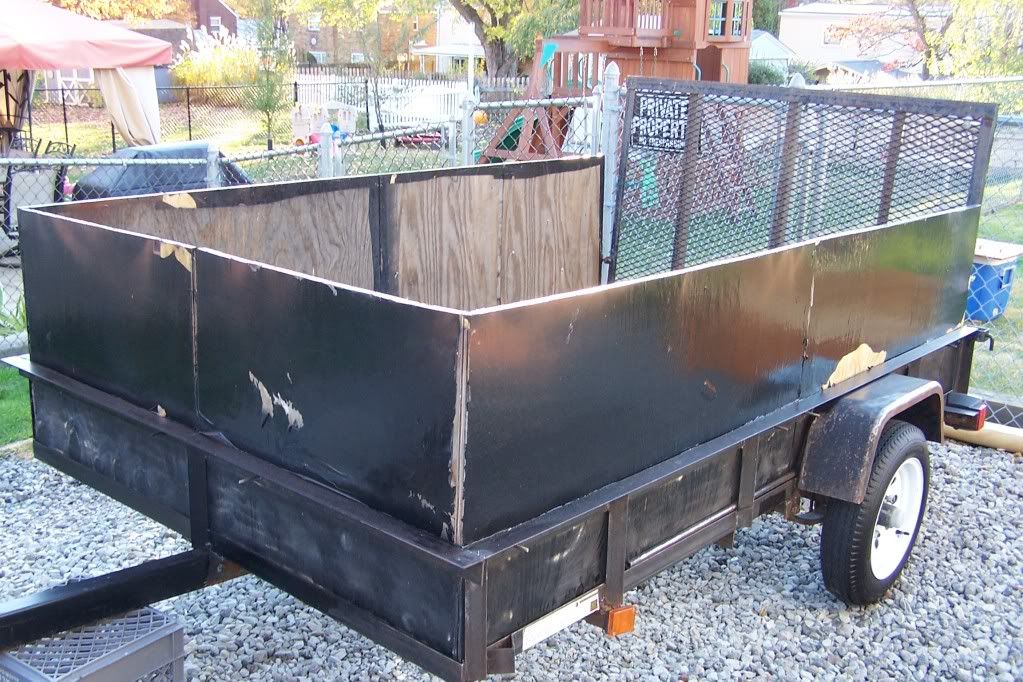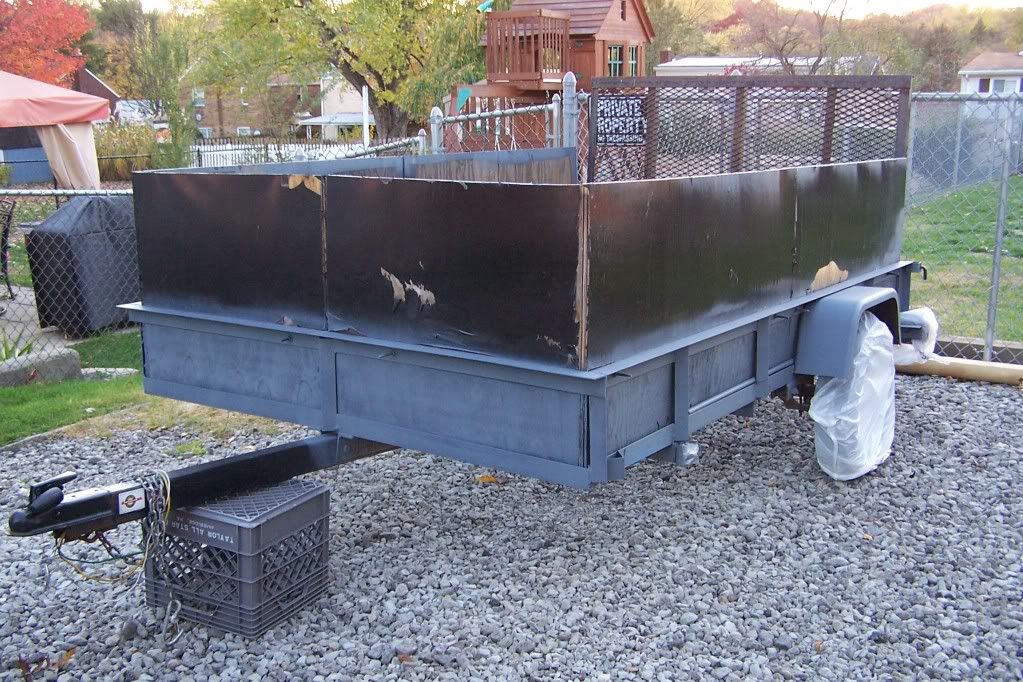 In order to make the inside look a little less crappy, I decided to spray it flat black...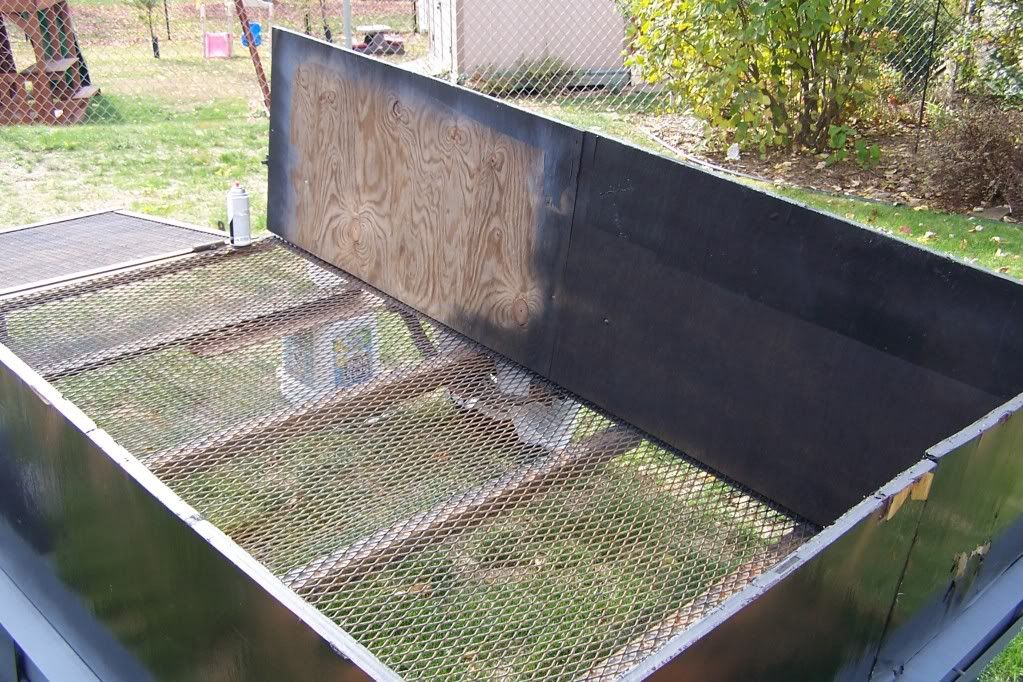 While I was at it, I sprayed the floor mesh flat black as well (it was all rusty)...
Then I sprayed the outside metal with gloss black before adding the wood to the sides...
Blue painter's masking tape was the exact width of the reflective tape, so I masked that before spraying the ramp, rather than having to buy new strips of reflective tape...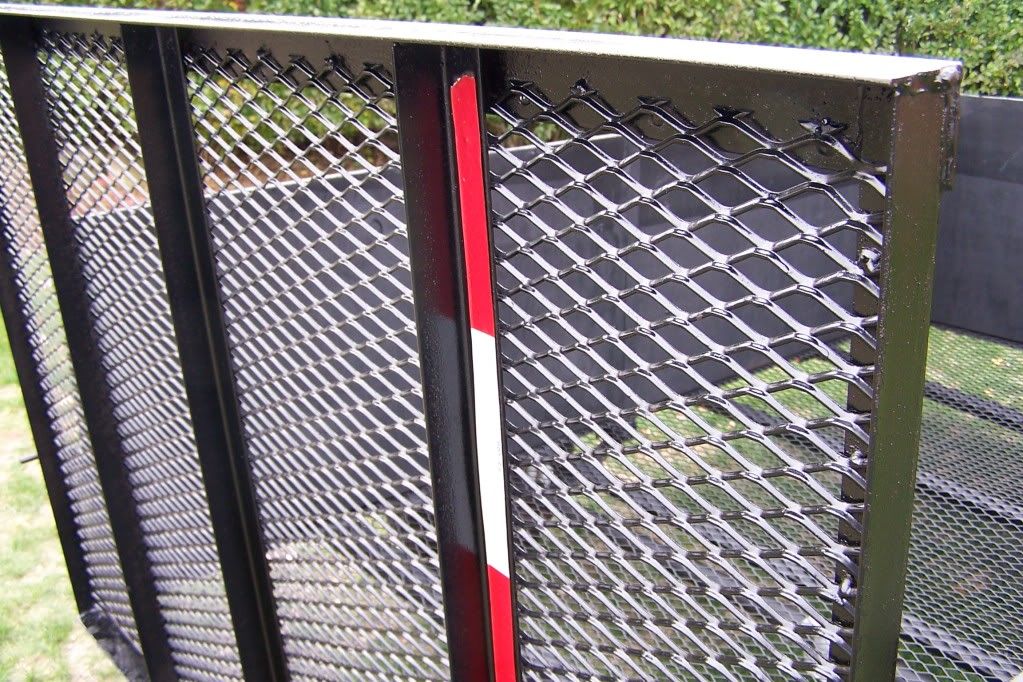 Bolting on the sides... I cut off the excess bolt length when finished - hardware store didn't have anything shorter in stock.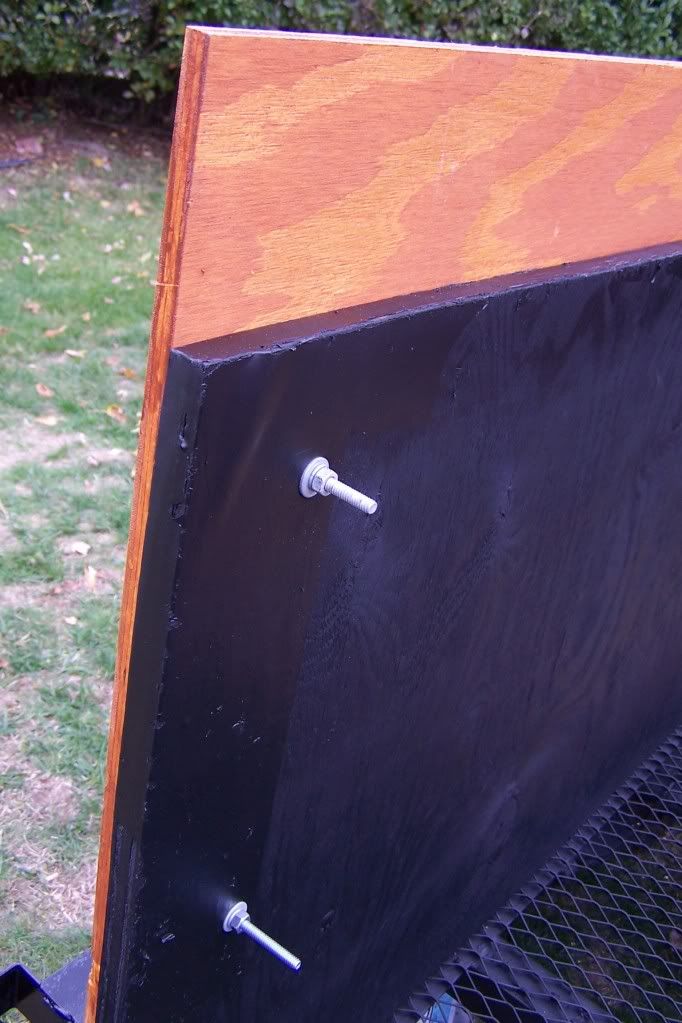 On the bottom row, I used I-bolts to add places to tie/bungee things to if needed...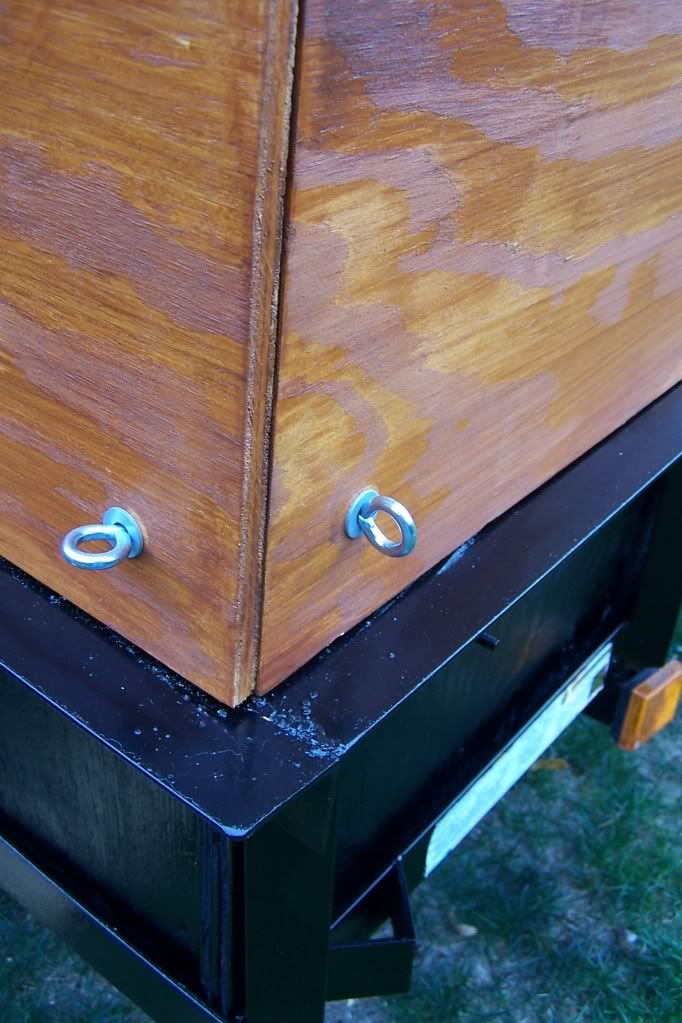 After I cut off the bolts, I sprayed them black to help them blend in.
Here she is in all her glory
...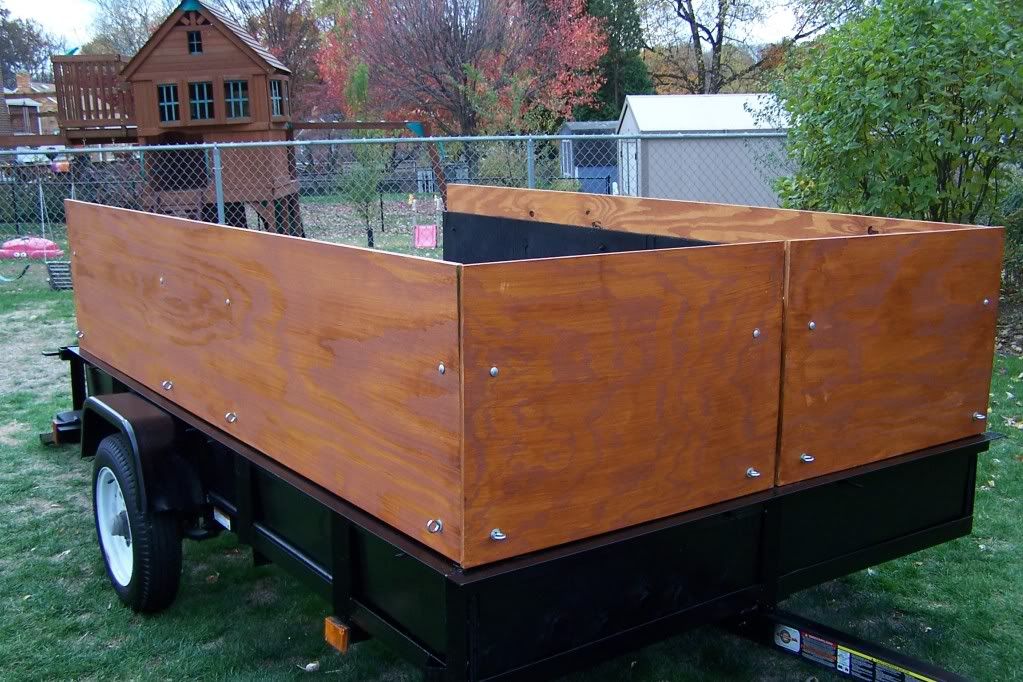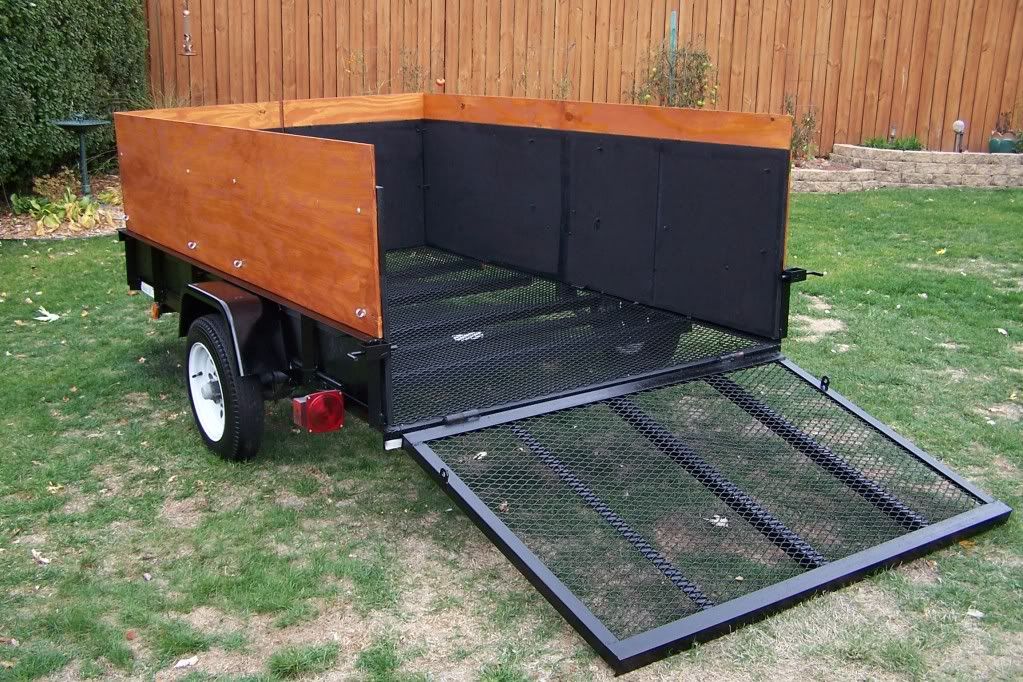 And of course, I had to get shots of her with the ramp UP as well! LOL!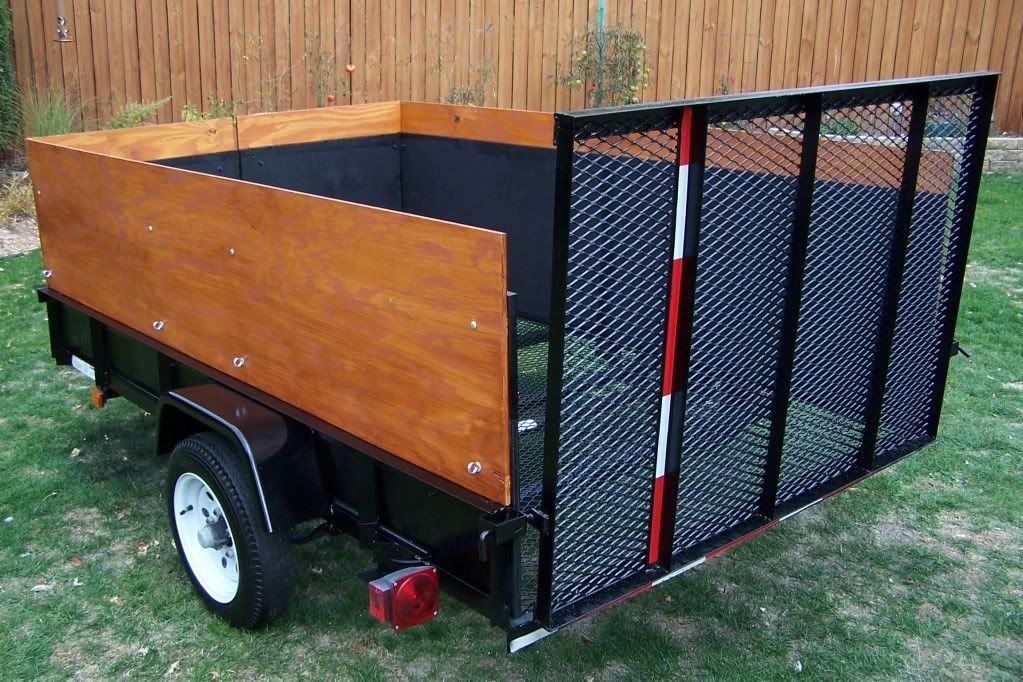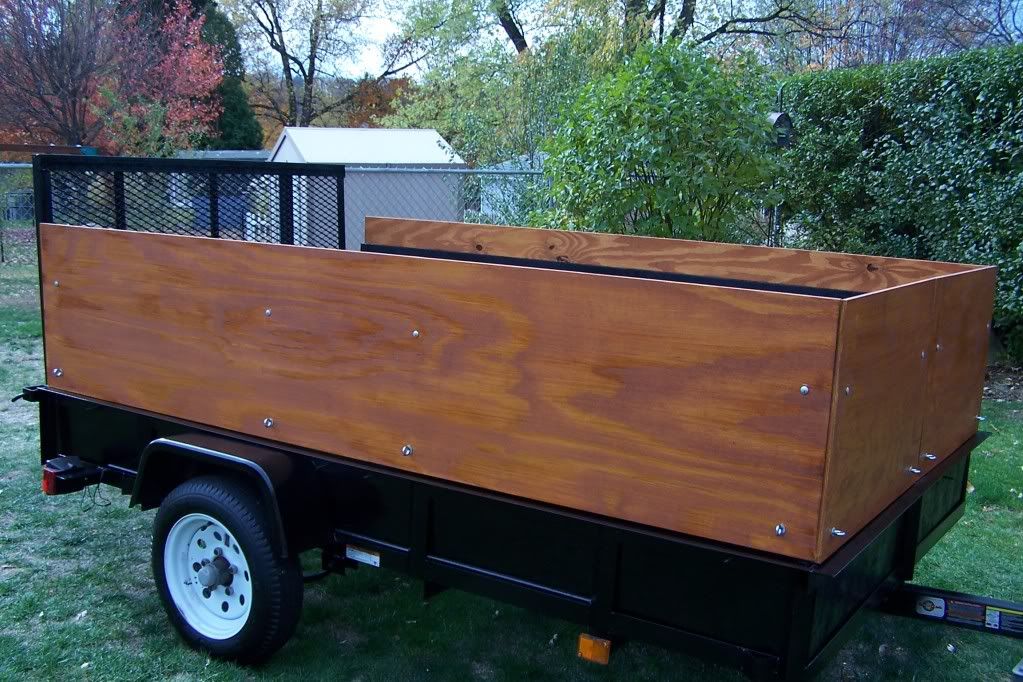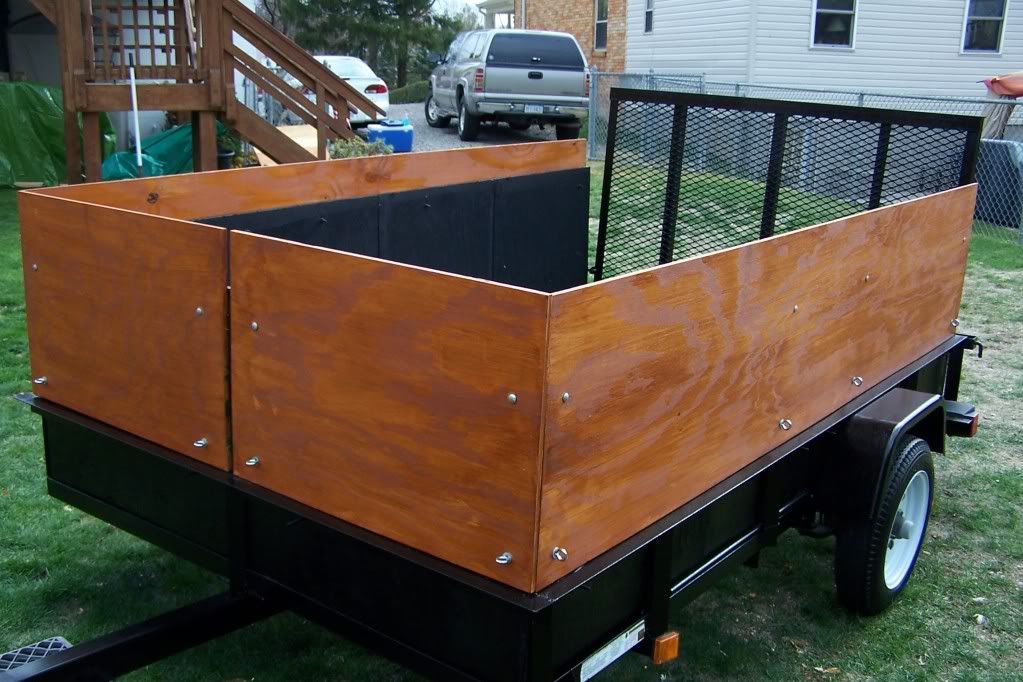 Truck and trailer - Today (Monday) was the first day on the job for the trailer!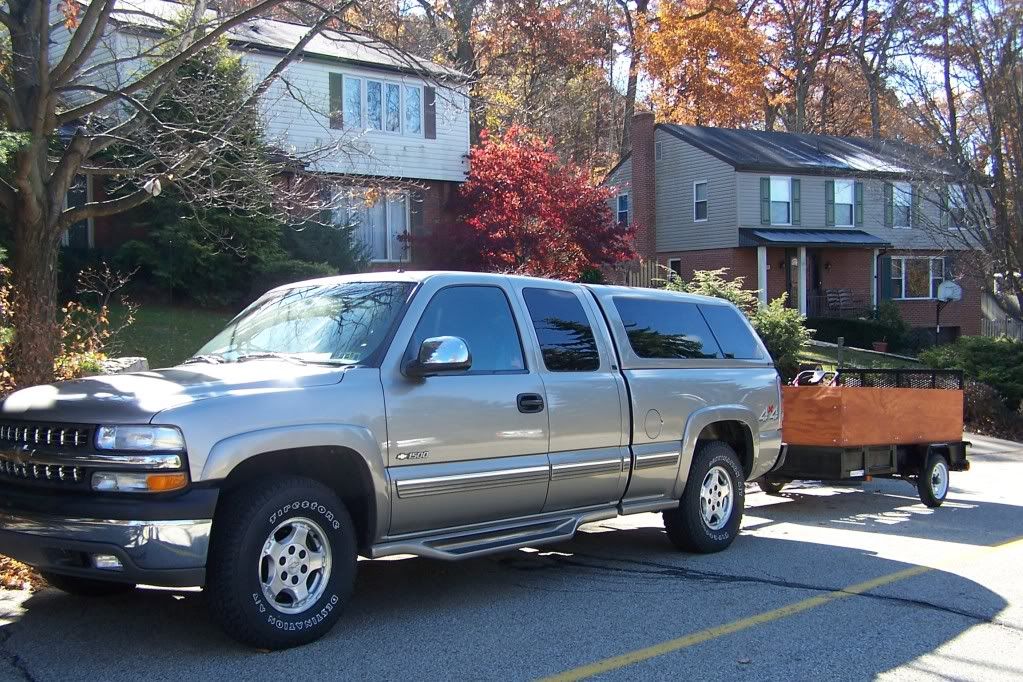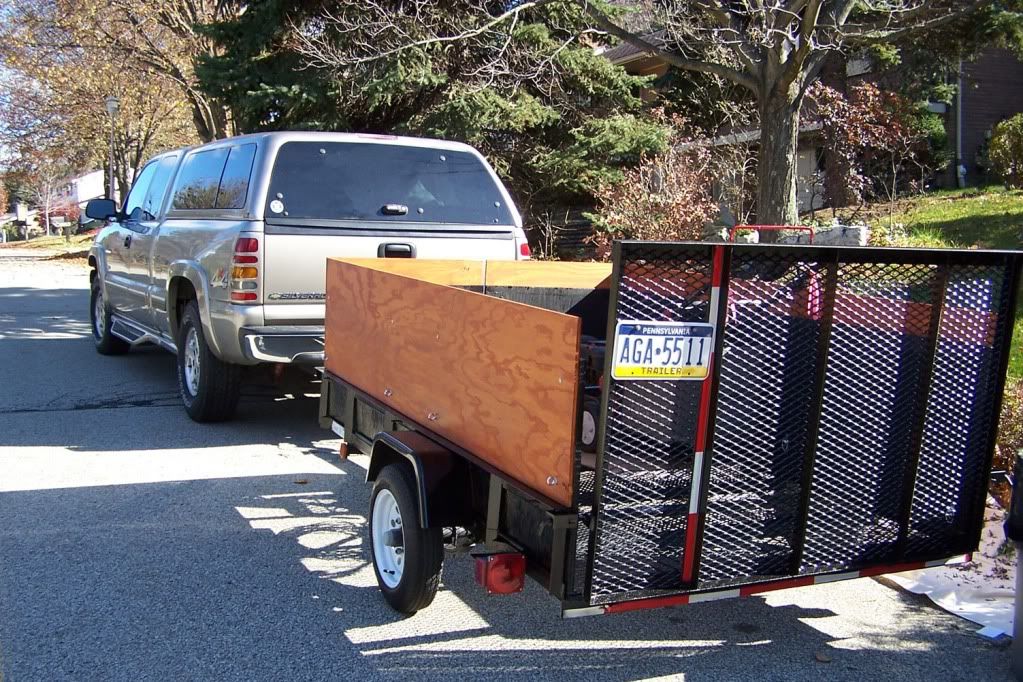 O-tay, that's all the photos!
Hope you enjoyed today's edition of
This Old Towable
!
Tune in next week for an exciting episode on attaching anchor points to the inside in order to keep your junk in your trunk!