Quote:
Originally Posted by
caddy0291
This is my first year of lawn care and Im already getting customers asking about snow removal,my question is what equipment do I need to get? I will be doing between 10-20 driveways, Also will a snow blower fit in the back of a tahoe or do I hook my trailer up to haul the snow blower around which is the more common practice?
Equipment?
A snowblower or two
Shovels (GOOD ones)
Ice melt
I don't know if others use their trailer in the winter, but last winter I was worried about the trailer sliding on icy roads, as well as the added difficulty of finding a place to park with snow piled up everywhere, so I just kept my trailer under a tarp for the winter.
You could probably fit a small, single stage blower in the Tahoe.
Personally, I don't like lifting heavy crap, so I use a cargo carrier. (It's actually a mobility scooter carrier purchased at Harbor Freight) I also have a big, two stage blower that is way too heavy to lift.
Problem solved.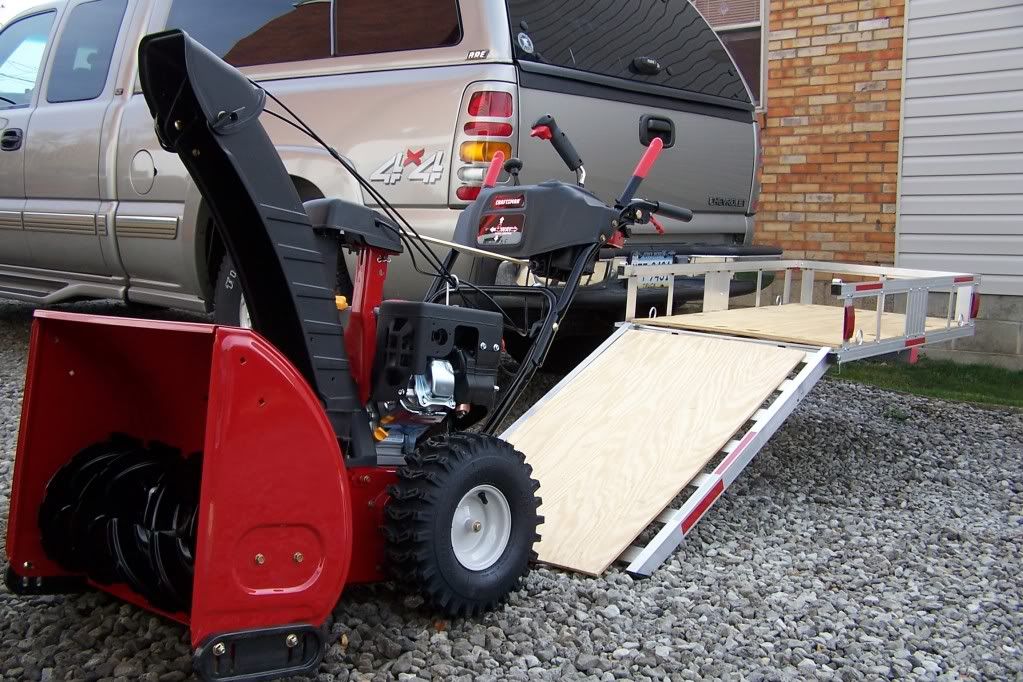 One "mistake" I made was buying a big blower first. It's great for deep, wet snow - eats right through it, but for the average snowfall amounts we get here, it's overkill. I would have been better suited with a single stage blower.
Also note that the single stage units tend to clear all the way to the surface, as they have the rubber paddles that are in direct contact with the ground, as opposed to the steel augers on a two stage that must be kept slightly off the ground. I found I could adjust mine to skim pretty darned close, but ultimately, I think a single stage clears a bit better - especially for sidewalks.
I did just pick up a single stage (as seen in another thread), and I'll be interested to see how differently they work this winter.