Quote:
Originally Posted by
cashin home and property
this kid just doesnt know what the hell he is talking about or doing for that matter.
I agree. This is getting ridiculous fast.
When I was 16 years old (in 2011), I bought a 1994 Nissan Hardbody (also called D21 or pickup). 3.0L V6 with a whopping 153hp. Of course, I got 4x4, because awesomeness.
I've had this truck for 2 years, and I've come to love it. I can load it up with 30 bags of mulch from Home Depot. I can tow a decent trailer. I can put lumber in it...haul dirt, sand, gravel. It cost $2600 with 124k miles on it.
I'm trying to sell it now, because it's starting to show its age and mileage, but every time I show it, I can't help but think if how perfect it is. The truck gets 20mpg. It's perfect for the city and all these suburban houses. I can park it anywhere. And, of course, Japanese reliability.
Even if I had the money, the thought of buying a brand new 2014 Chevy 3500 would be the farthest thought in my mind. I would just get a 2000s something F250 with the diesel and a 6 speed.
This is pretty much my exact truck and I couldn't be happier with it for being 16, 17, and 18 years old hauling around mowers and mulch while trying to pass high school and have a girlfriend and a social life.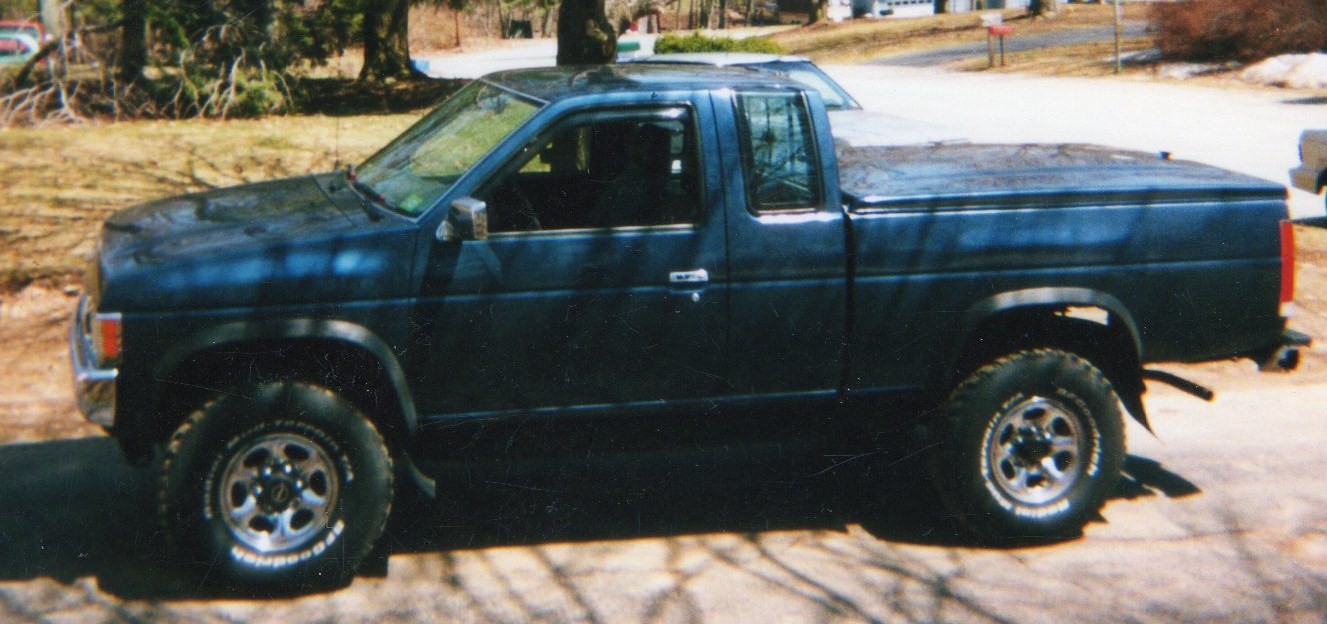 If you're as big as you say you are, and expanding even half as rapidly as you claim, I would suggest maybe you slow down a bit. Life isn't all about money money money and the biggest truck. Maybe you should take a minute to enjoy where you are now instead of begging your sign to risk your entire familys' lives on you getting a shiny new truck