I received a voicemail requesting a quote a few days ago.
"I live in Florida and I'm here visiting my mother - her grass hasn't been cut since I was here last - I need a quote to have it cut and I'm leaving on Thursday".
She
did
leave an address on the message and I looked it up online, but due to the trees, I couldn't get a good view of the property. I called and said I'd get over to take a look as soon as possible.
I ended up getting tied up and couldn't make it by Thursday, so I called to let her know. She said that it was OK - that she found someone who could do it the next day. She asked if I could still stop by for an estimate in case the other guy wasn't going to do it on a regular basis. "Sure, no problem", I said.
"Is that road a through way, or would I need to turn around?" I like to ask so I don't drive up a road with a trailer only to find no easy way out. She verified that it IS a dead end, AND noted that it was a dirt road. The other details she left out. I'll explain further later with video...
Keep in mind that I live in and service the suburbs of a CITY.
This
is the entrance to her "street". (Yes, there's even a street sign)
Also keep in mind that I had just put my chrome wheels back on and had washed my truck a few days ago. Against my better judgement, I decided to "Gopher it". (
)
Here's
video
of my journey IN to go do this estimate. I had a feeling that words would not adequately describe this, so I got out my phone and shot video...
(
click image
- you can then click in the bottom for full screen)
Video quality is degraded a bit by Photobucket, so it's not as clear as the original file.
Note that I did NOT upload the video of my trip OUT as a result of the excessive profanity.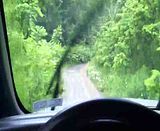 NONE of these freaking properties had HOUSE NUMBERS. From what I could tell from her description and judging by the condition of the "lawn", I determined that this was the place...
You know, even if this lawn had been cut last WEEK, I still wouldn't have come back down that road to cut this property. I have no idea how anyone could travel that crater-filled "road" on a daily basis. I had made up my mind about fifty feet into that jungle passage that I wasn't coming back.
Side note:
I'd like to build a time machine so I could go back and beat the snot out of whatever redneck it was who created the first "tractor-trailer tire planter". On what planet does that look like something OTHER than an old tire turned into a pot?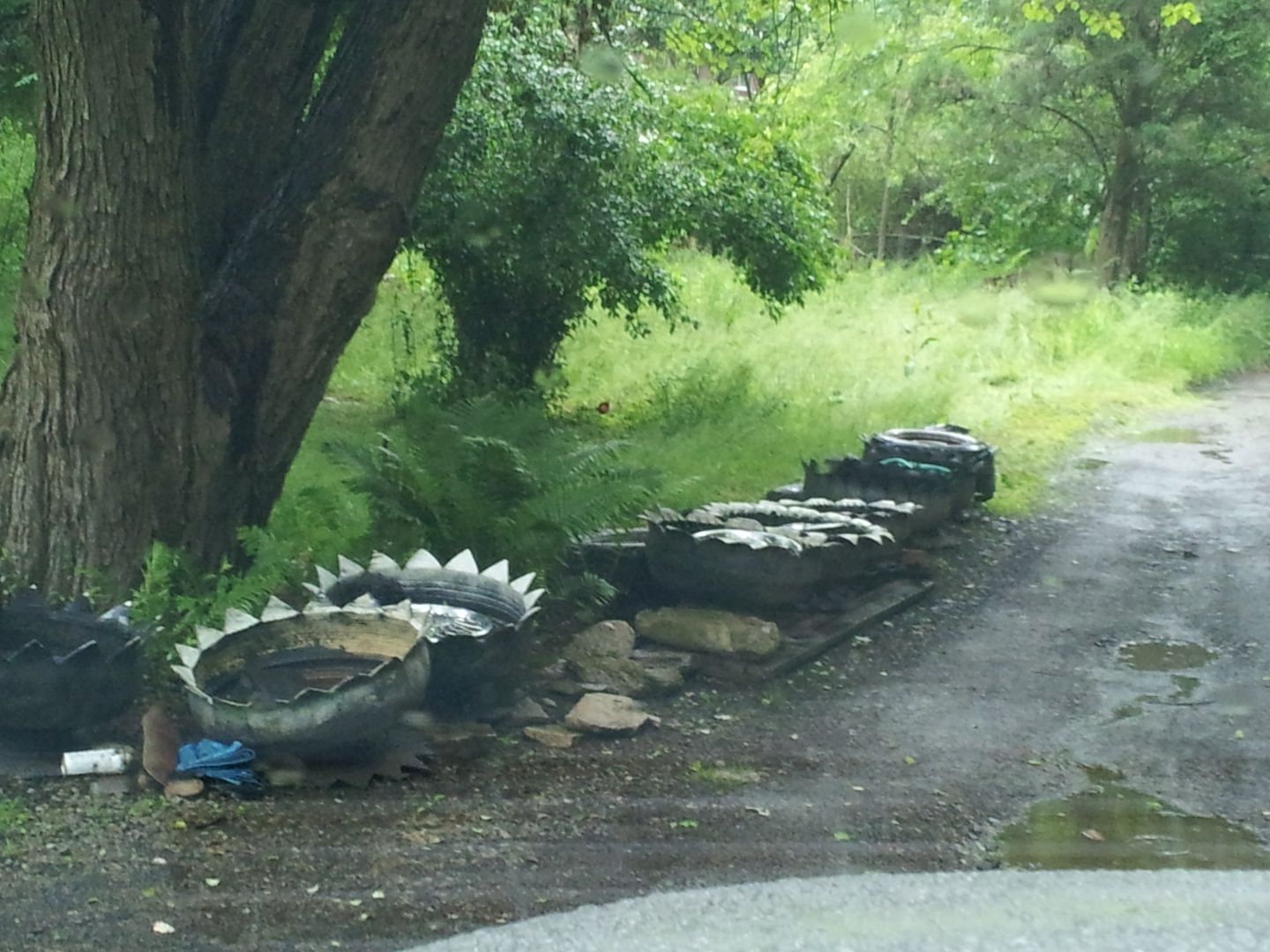 GO BUT A POT!
(end rant)
OH! And I got
another
voicemail asking if I had been by to look. "The guy who was supposed to cut it didn't show up."
Cripes. I wonder why.