Quote:
Originally Posted by
PineHillLawn
I have a customer that has a vegetable garden in her back yard that I mow around. A few weeks ago I noticed it wasn't looking to well. I asked if she would be interested in a irriagtion system, one that comes on automatically to where the only time she has to mess with it is if she wants to put plant feed on the veggies or when shes ready to harvest them. She said yeah, can that be done! I told her an inexpensive way, is to use small pvc pipe and drill holes at the location of each plant so it gets watered every day at the same time with a timer. She asked how much I gave her a bid of $250 and she jumped on it faster than a cat on a mouse. I spent $30 on the digital timer and a little over $30 on the PVC. I put it in about an hour and a half, drilled 1/16" holes at each plant location and turned the water on. It works great! The thing has been on now for 2 week and it's showing a noticeable improvement on the veggies. I also buried the pvc in the ground so it can be mowed over, and put a relieve valve on for winter months. I left it all unglued to make it easy to repair or change if need be.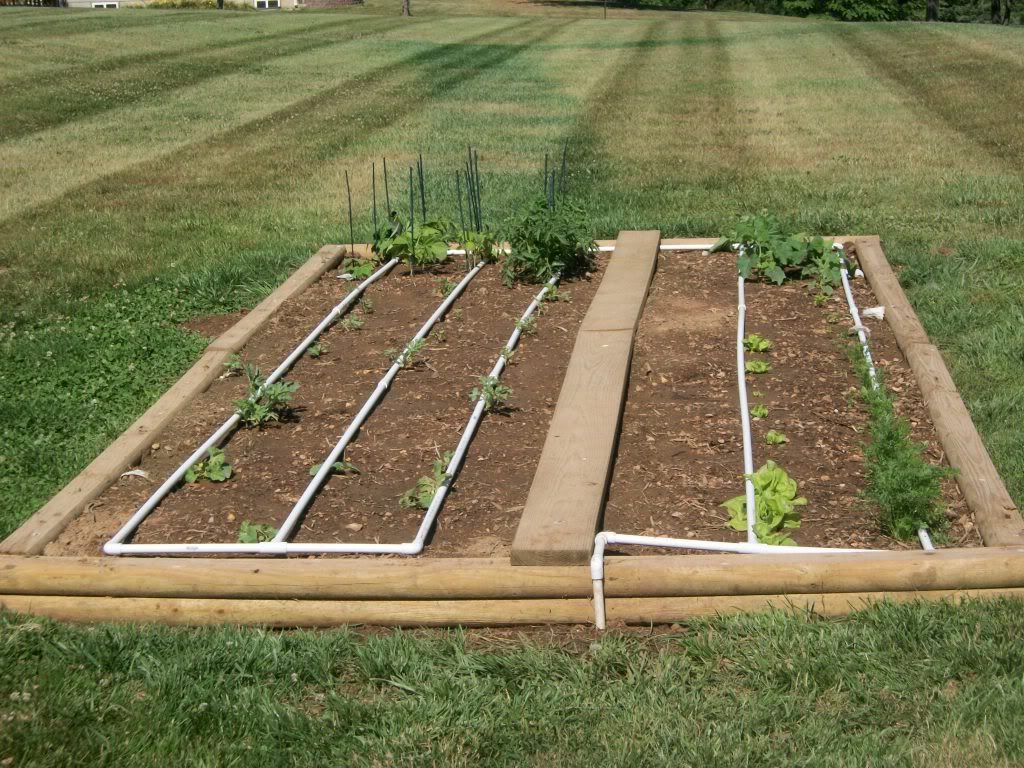 that looks good, but i don't think burring the pipe was a good idea, due to size of the holes. dirt will get in there and you will see problems later on.
there is also drip-pipe starting from a 12'' to 18'' apart every hole.and also
can be moved around at any time, there is some items that will take place of the valve, all you have to is program it and open the water. wont have to worry until the end of season. but you did great job, this is just like a plan b.