Here's my bundle of goodies from the other day.
The best was this box from Stihl - I nearly crapped when I opened it.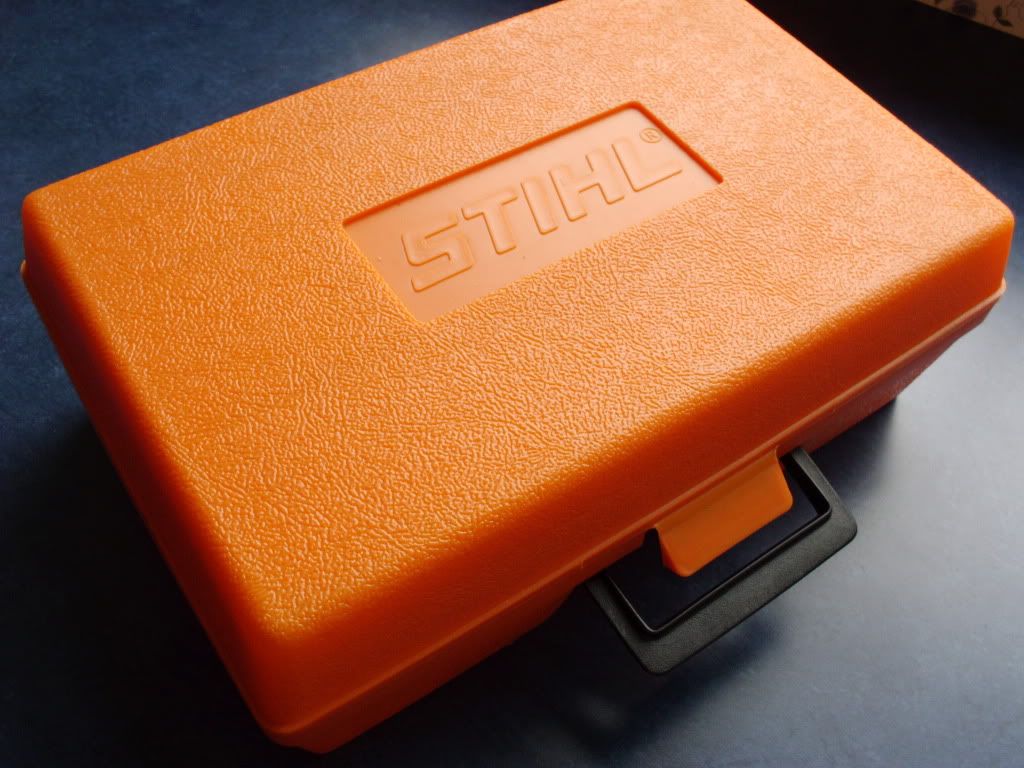 Hat, gloves, protective eyewear, 2 bottles of Ultra oil, and a full spool of trimmer line...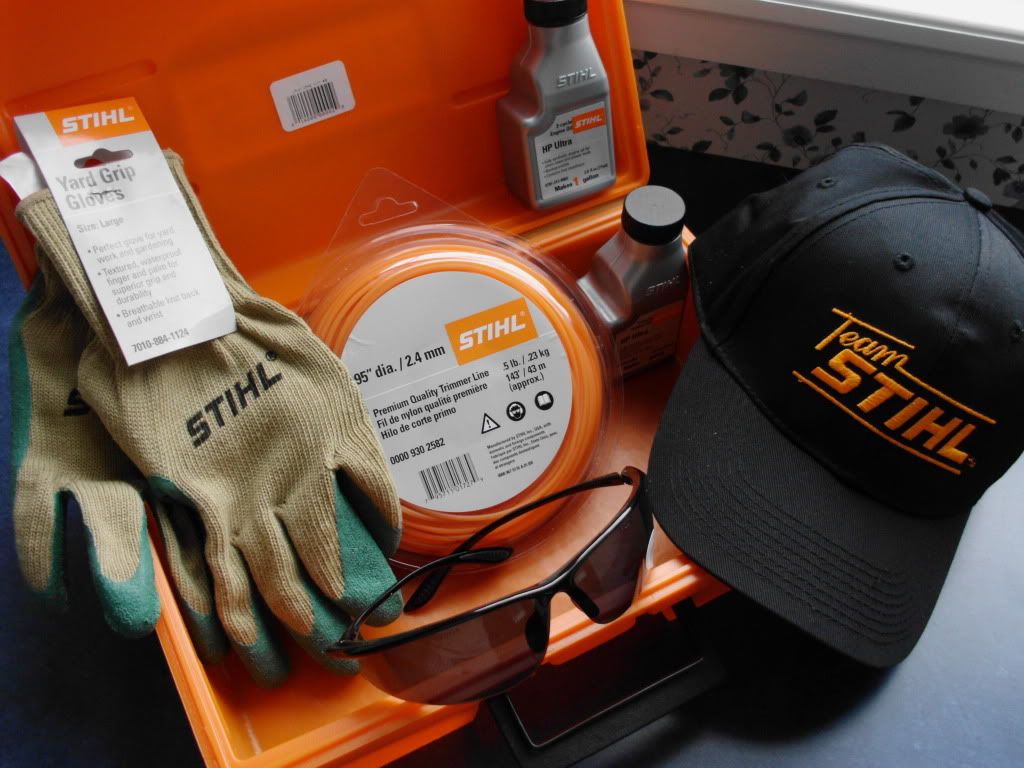 Perfect timing because I needed string and I had a pair of gloves just like those that a dog peed on last week while I was working a job. (no, I wasn't wearing them at the time) Also, that's the oil I use for all my mixing.
Awesome. The shades are useless because I wear... glasses.
More misc. freebies...
Toro T-shirt.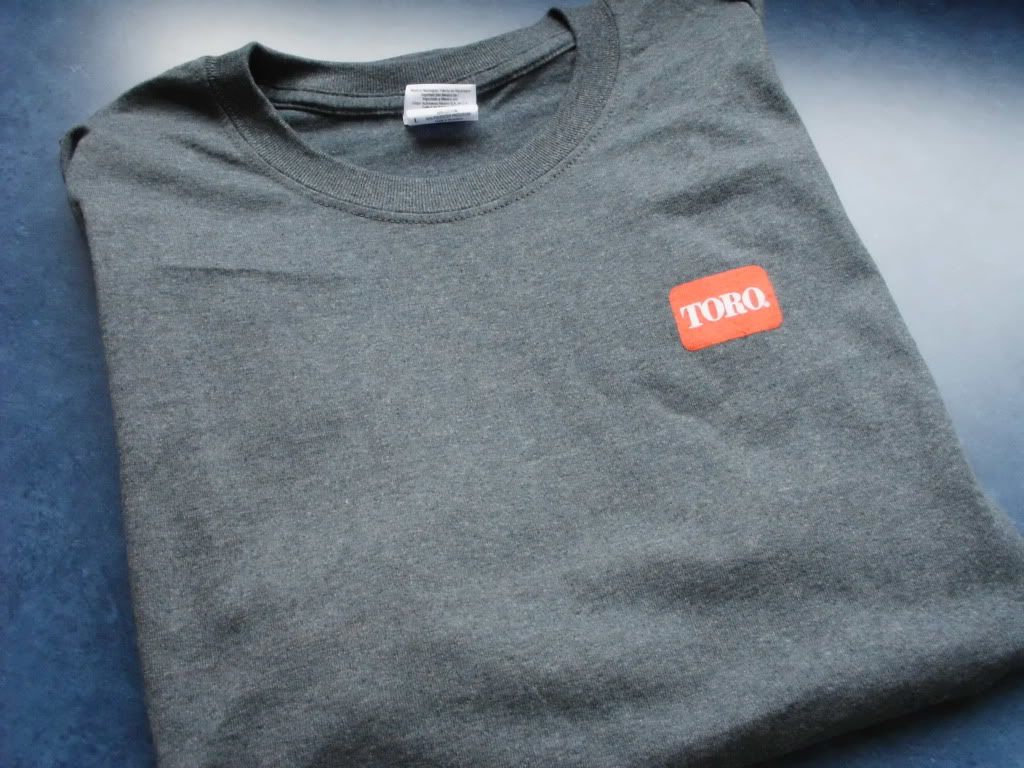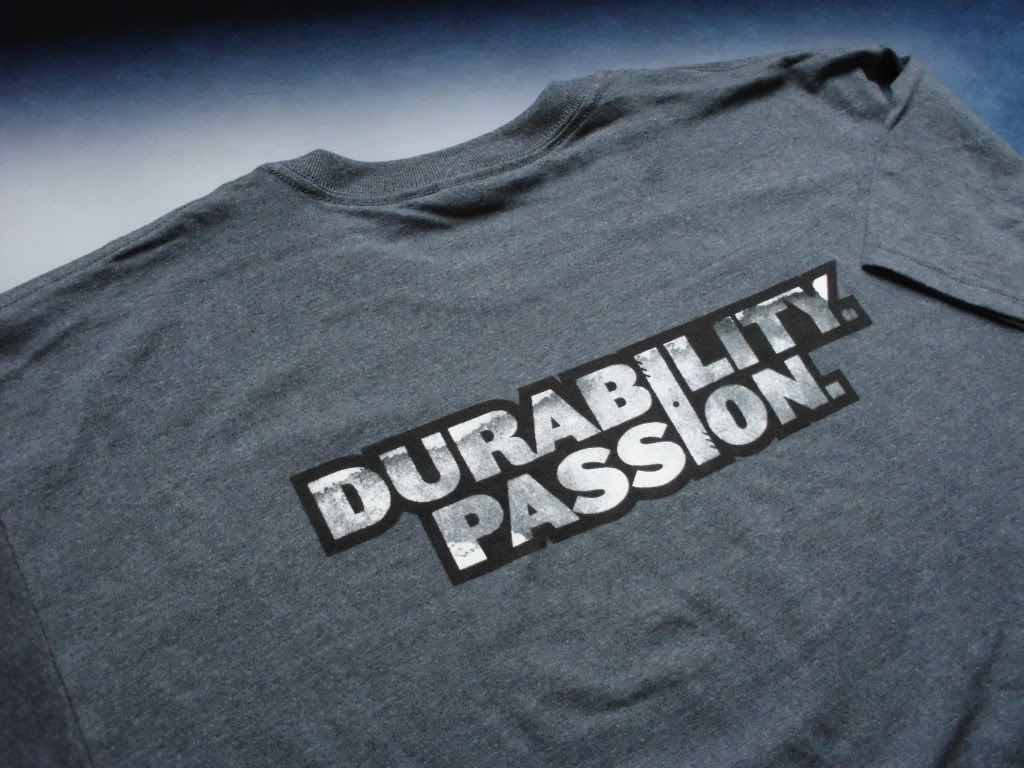 Yet another hat - LOL!
Some trimmer string samples.
Wel-Worth Fuel Fix ethanol treatment (I use this in all my gas)
Starbrite Startron ethanol treatment