Here is what they looked like minutes
before
I took them to be sharpened...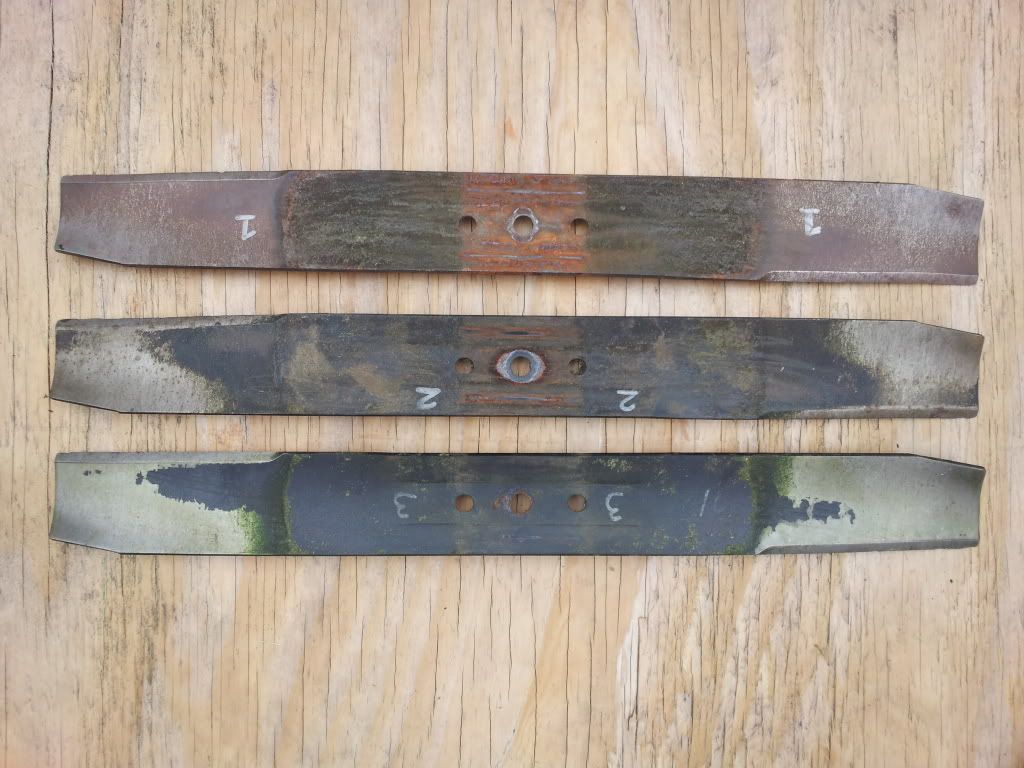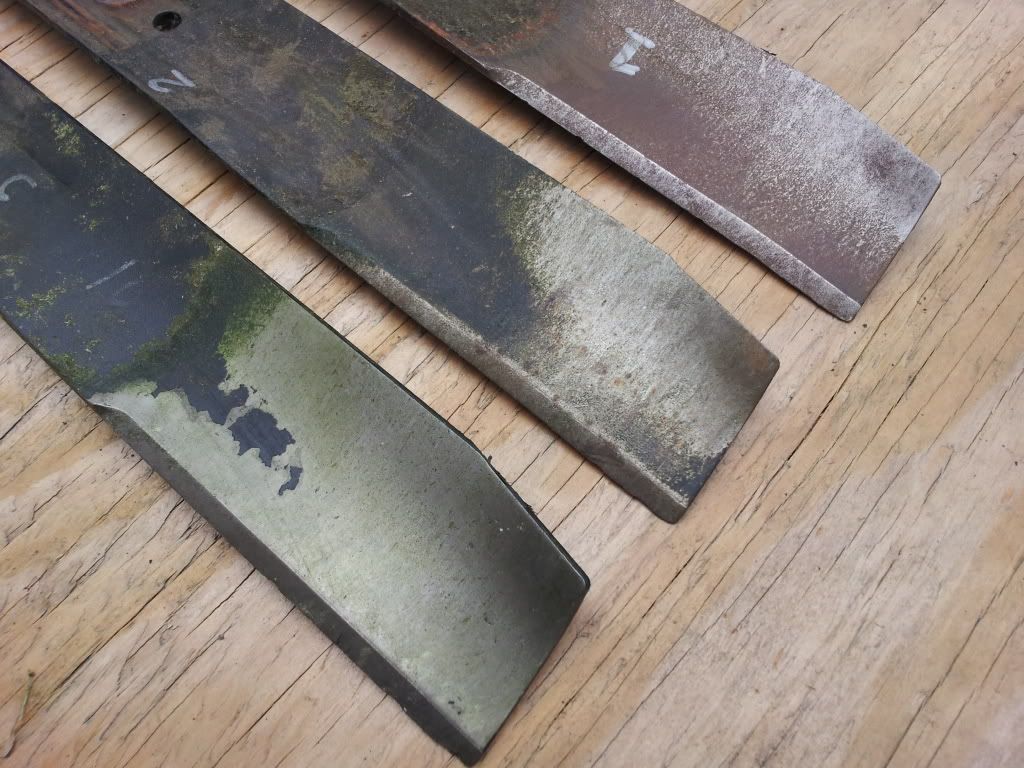 I had used a file to sharpen them.
#1 is the original blade from the start of last season.
#2 was purchased midway through last season.
#3 was purchased at the beginning of this season.
I'm still learning, but from everything I've read, you're supposed to keep the angle consistent across the lengths as you go. I did not put an angle on the flat, bottom side - just lightly rubbed the file across it to remove any tiny burs from sharpening the top side.
I don't see how the hell I'm supposed to resharpen the blades now that they are in the shape they are in.