In a few short weeks the mowers will be running.
I recently picked up my first ZTR and I've never operated a large mower before - not even a wide deck walk behind, so I thought I should figure something out BEFORE I need to do this.
(my mower:
http://www.gopherforum.com/showthrea...ight=husqvarna
)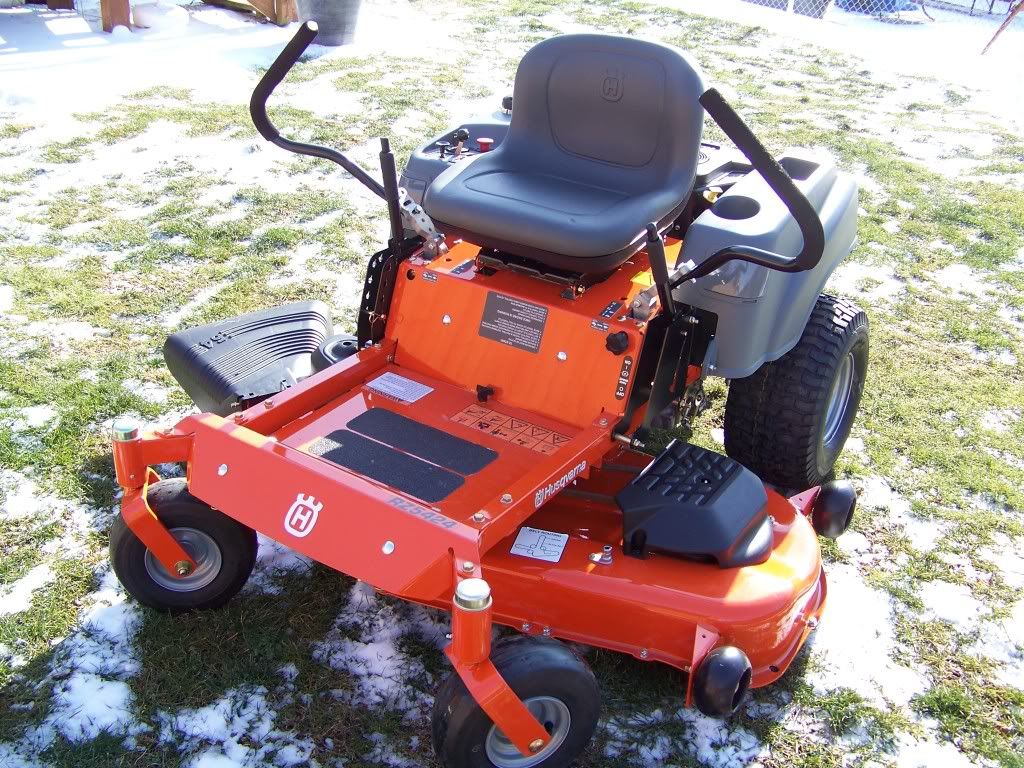 I'm used to unloading my 21" mower at home, tipping it on it's side, and blasting the grass clippings away with a garden hose.
NOW what do I do???
I mean, it DOES have a washout connection to snap a hose onto the deck, but my Toro has one too and it's pretty much useless in my opinion, as it only does a partial job of clearing the gunk built up under the deck - that's why I just tip it on it's side.
Any suggestions from those who work with this type of unit is appreciated.