Out with the old and in with the new, then out with the new and in with the new again...
Wait. What?
LOL! I started having "reliability issues" with my Craftsman handheld blower (it was a crapshoot if it would start from one job to the next), so I replaced it with a Stihl BG 55. Although it's from their "Homescaper" line, the dealer said it's a popular blower and has been pretty reliable - especially for one with a price tag of $149.
Here it is (was?) sitting next to the Craftsman...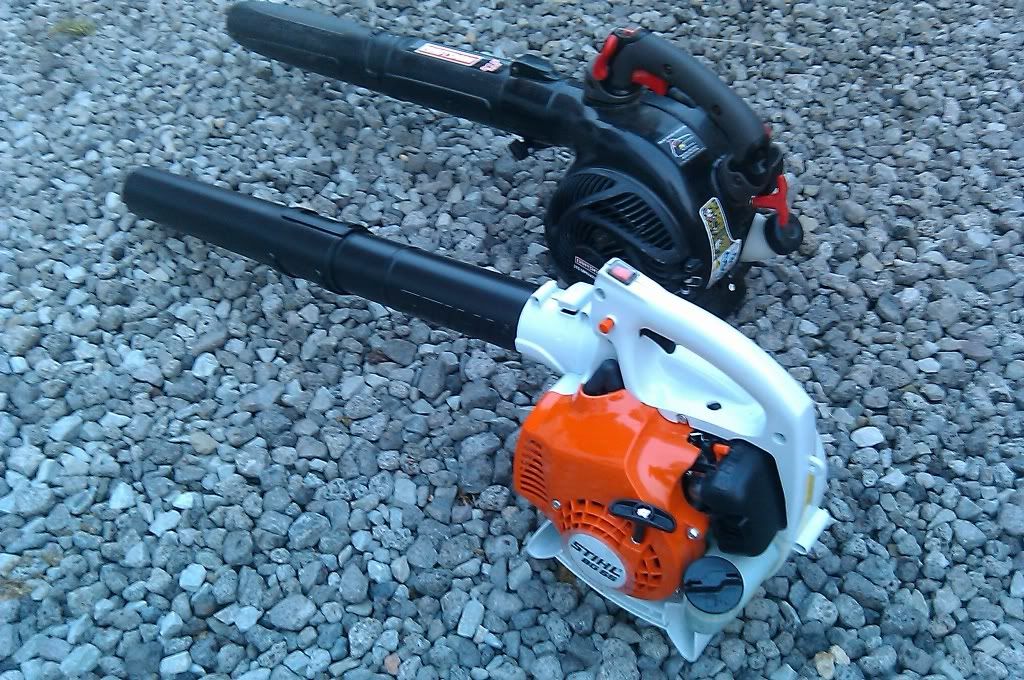 It's really light (9lb I believe) and "compact". Very straightforward blower - not a lot of "features" aside from the button to lock the throttle in the "on" position. It has a pretty high MPH/CFM rating for such an affordable blower and I was initially very pleased with it.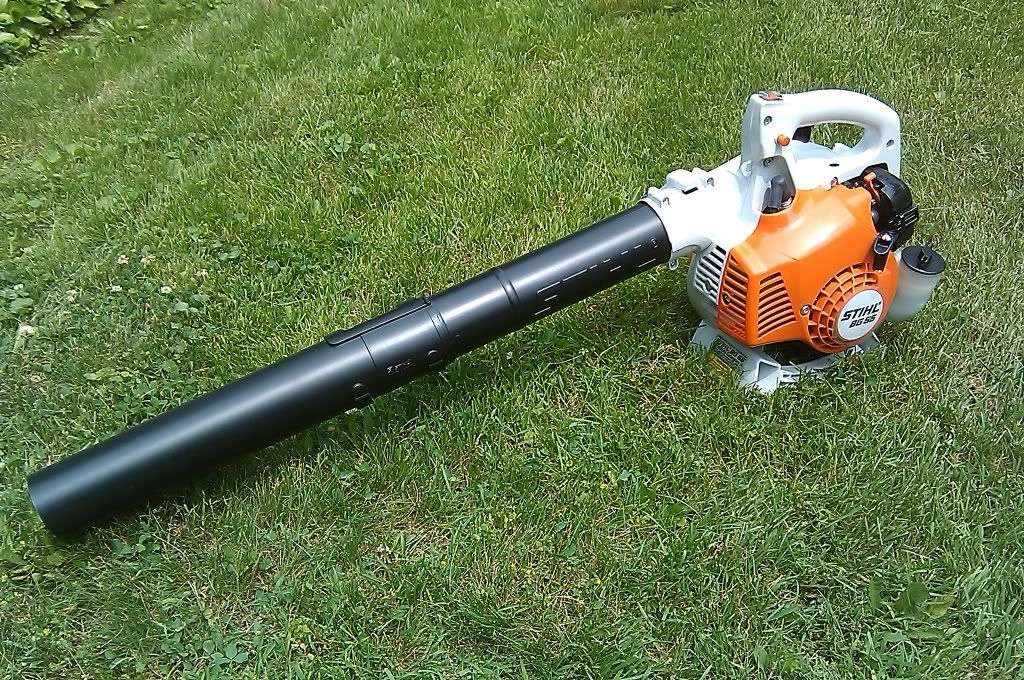 Then I noted it would change "speeds" as I worked - it would increase and decrease for no apparent reason. It was also a bit fussy about how it wanted to be started. Choke on? Choke off? First pull? Seventh pull? How many times will it take this time? It was really random in how it started up and the starter cord wasn't anywhere near as easy to pull as the one on my Craftsman - I had to practically stand on the Stihl to keep it from coming up at me when I was starting it.
Anyway, I stopped in at my dealer the following week and as I guessed, it just needed adjusted to stop the "speed changes". Great - off I went.
Well, a week more of the unreliable starts, and I took it back.
Don't get me wrong - it started every time, but it rarely started easily - you know, like after you've run equipment for a while and turn it of, and it starts right back up? Well, this thing didn't work like that.
He said he'd be happy to give me another one, but I asked about the Echo blowers. There was one in an advertisement for $159 - just ten dollars more than what I paid for the Stihl - "Would that be a decent alternative?", I asked.
He went and grabbed one for me to take a look at. It was heavier(by .9 lbs), and a bit more "bulky", but I was willing to try it.
Turns out he didn't bring me out the $159 model, it was the $169 PB 251.
"Don't worry about the price difference - I'll do an even trade", he said.
Here it is...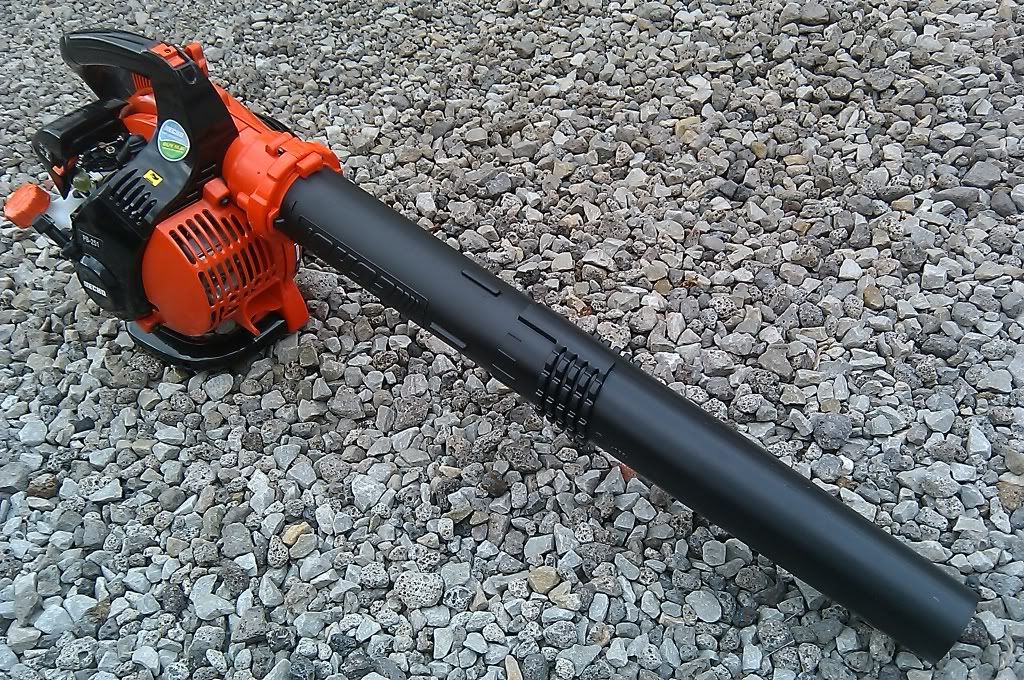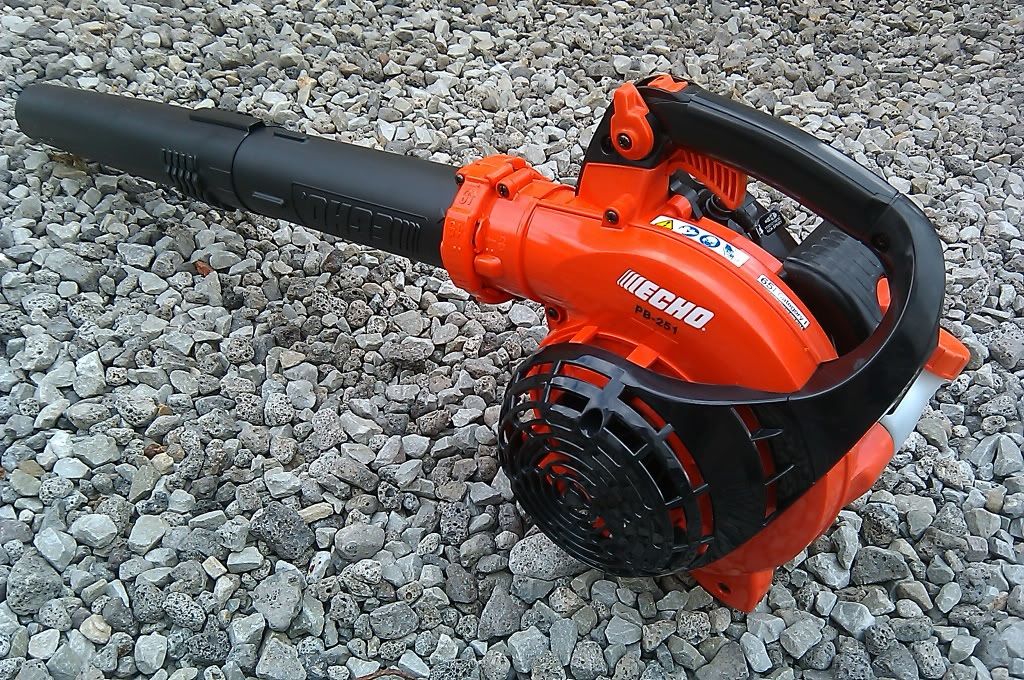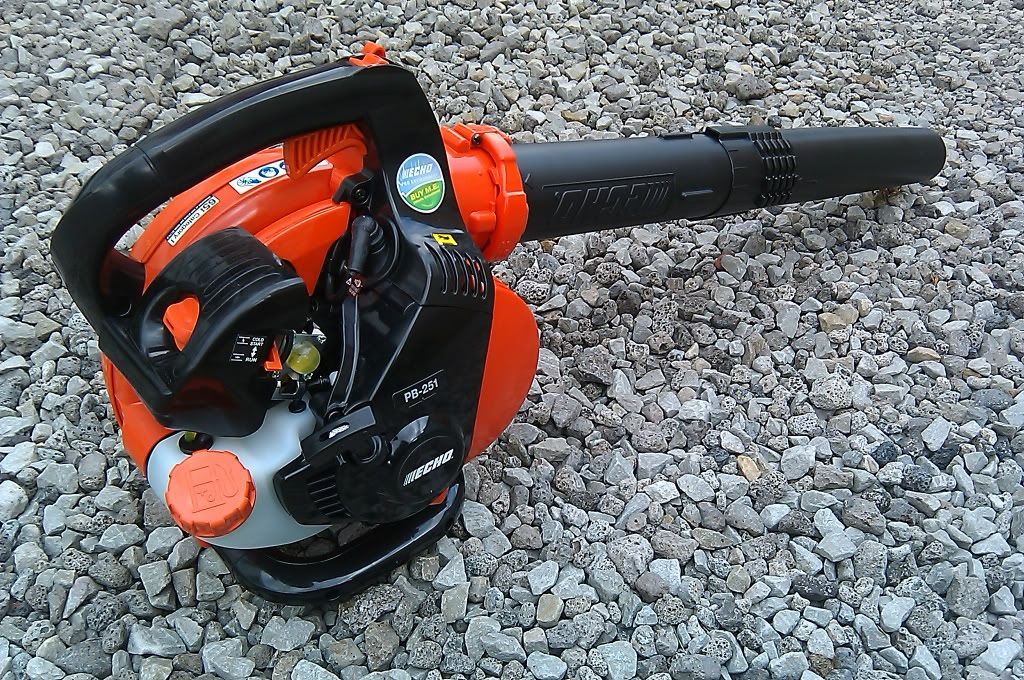 I was also told not to be afraid to return it "if I'm not happy with it". Great customer service!
I've only used it for a day, but so far, I'm "mostly" pleased.
It doesn't have the same blowing force as the Stihl, and the plastic feels "cheap". Also, whoever designed a "seam" right along the length of the handle should be beaten to death. I mean, the thing should be comfortable to hold.
That said, it starts - easily.
It's also rather quiet and it has a variable speed "cruise control" for the throttle.
Another "plus" is that although the guard on the "intake" side sticks out a bit, it allows it to continue to function normally even if it comes in contact with your pant leg, whereas on the Stihl, if it "sucked up" against my leg, I could hear a change in the pitch of the blower since there wasn't enough air being allowed into the unit.
I'll see how it goes. It's not going to be any good for digging out wet leaves, but for blowing sidewalks free of clippings, it's just fine.
Crossing my fingers that I don't have to replace the replacement for the replacement.