Hello! I just joined today as I was doing some research for bidding a development. The guy called me today and needs the bid by tomorrow morning. I am relatively new to this, and it's my first big job opportunity. This property is located in Sevierville, TN. I really need this! Here's some info:
I have a 54 inch husq. zero turn, back pack blower, trimmers, etc
The job is a cabin development that has 32 cabins and common area. I was able to pull it up on google earth to give a visual. I outlined the area in red. Unfortunately I really don't have time to measure it out and all that.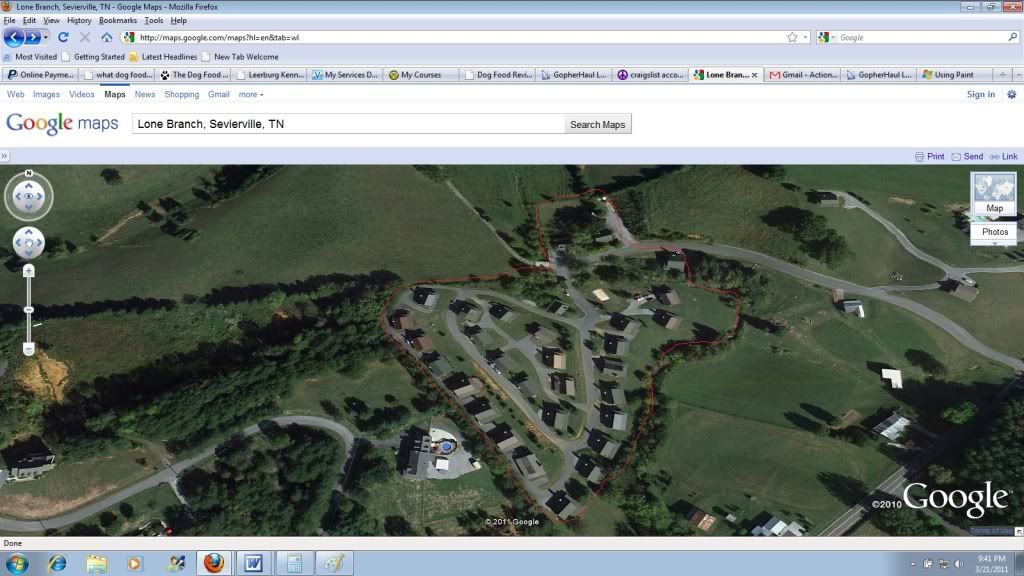 They want a year contract to include:
Mowing as needed (average here is 15-17 cuts per year)
weed eating
blowing off
fall clean up
storm clean up
winter plowing and salting
Please help if you can!! I have to get this in asap! Thanks!