Spring has been kicking our butt litterly!! *I know having too much business is a good problem to have but we are actually to the point now where if potential customers are not in a 10 mile radius or around one of our current customers we aren't adding them on. *I have already turned down about 6 request for estimates this week but we are getting at least 6 request a day and the guys can only fit in so many estimates in their already busy schedule sooooo...
Anyways all is well even though we are tired and I haven't been able to spend as much time keeping up with my friends and family as I like too...
I thought I would take a bit of time and catch up on things...
One of the best things going on isss my lawn looks awesome!! *For so many years I was like the shoemaker whose kids had no shoes my lawn was terrible...
Amazing the difference...5 years ago
And today.
Above I talked about being busy as a negative but it is a positive as well...we have awesome customers *all but a couple* and let me tell you I love my work environment. *
This is one of our newest customers lawns and man is it a paradise and a pleasure to work on!!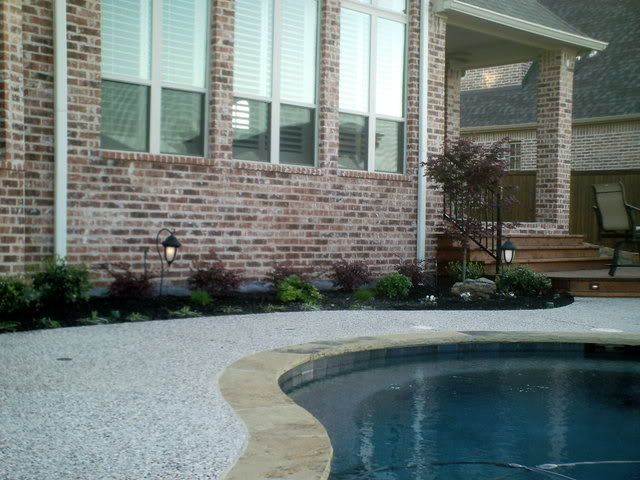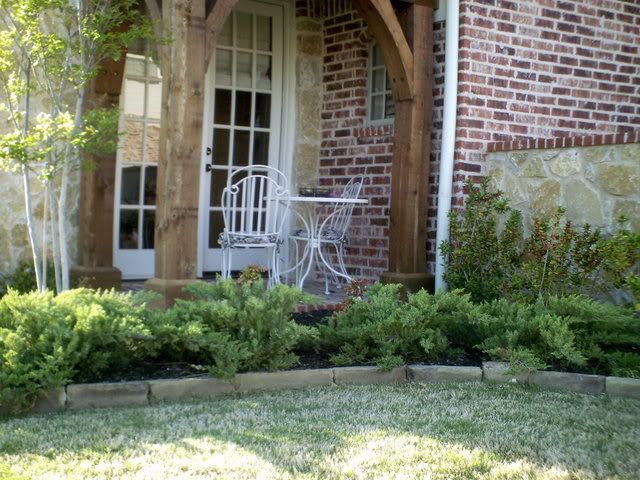 A couple of jobs we have done over the last few weeks...
Before
And After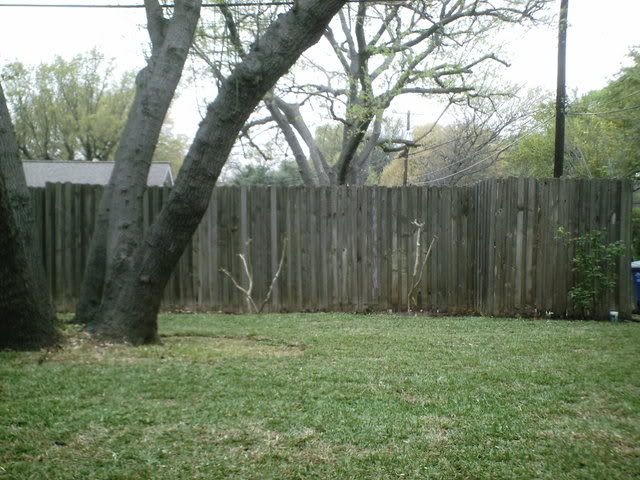 Before
And After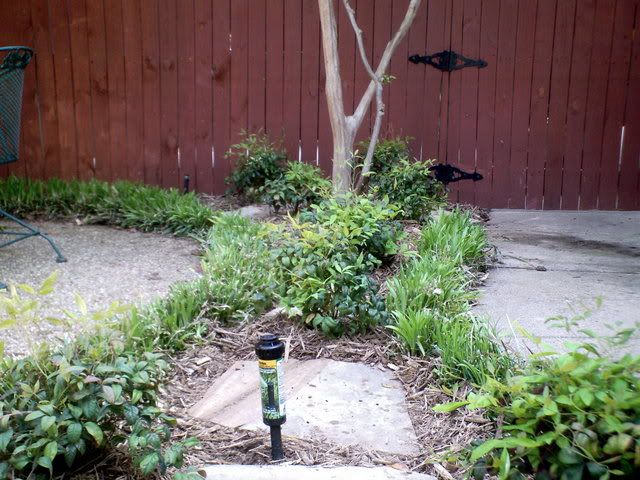 Before
And After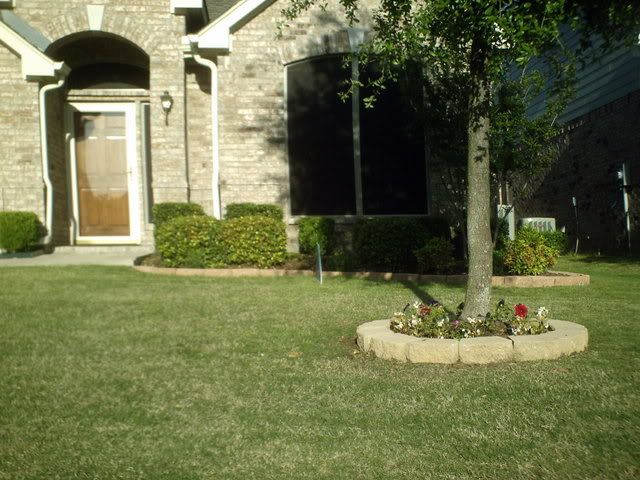 Also, my birthday is this Sunday and I am planning on doing some floor shopping and start the process of replacing the 20 year old carpet in my living room and hallway!!
*I will take before and after pictures for sure*
I am also going to take some time and go to a doggie event in Farmers Branch and have the boys all micro-chipped!! *They are doing it to raise funds for rescue at $10.00 each so I thought heck yeah thats a deal i can't refuse!!
And you can say that in a way this too was for my birthday...
Today Donald got a really sweet deal on a craftsman that is used but the guy that owned it only used it to cut his own business's lawn so it really hasn't been used all that much. *
We really needed a smaller commercial walk-behind as we have one but it is a monster 62 incher and can only be used for big properties that don't have gates...the only other walk behinds we have are not commercial and only have lasted as long as they have because Donald is very good at keeping them running...
It is really nice to be working enough and making enough to be able to invest in some better equipment and I think this one is going to be a good mower. *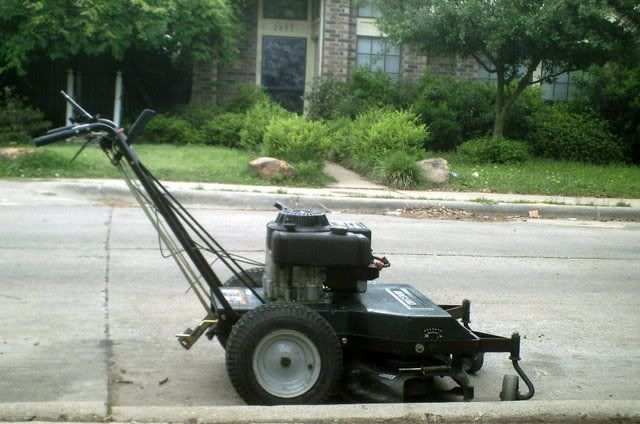 And for those of you who missed my new van post or who I didn't tell...The new van we got is working out just awesome. *
Yes we are using more gas with two work vehicles on the road but we have been able to split up and me and Donnie go and work in the truck and Donald go and work in the van or I go and do small plantings and landscape jobs while the guys tackle the big stuff...the amount of stuff we have been able to accomplish with two vehicles is worth the extra gas expense so far...and the van is big enough for us to bring all the equipment we need to get through the day so it's really been a time saver as well! *
Anyways I know this is long but a lots going on...and I had a bunch to catch up on...
I hope everyone is enjoying their spring and doing well. *Hopefully you are not all working so much that you don't take time to enjoy the beauty of the season!! *
I am telling you it is a gorgeous time to be outdoors...even if we are all working...
Cheers to all!