I think I found a way to increase productivity by adding forward thrust to my Super Recycler!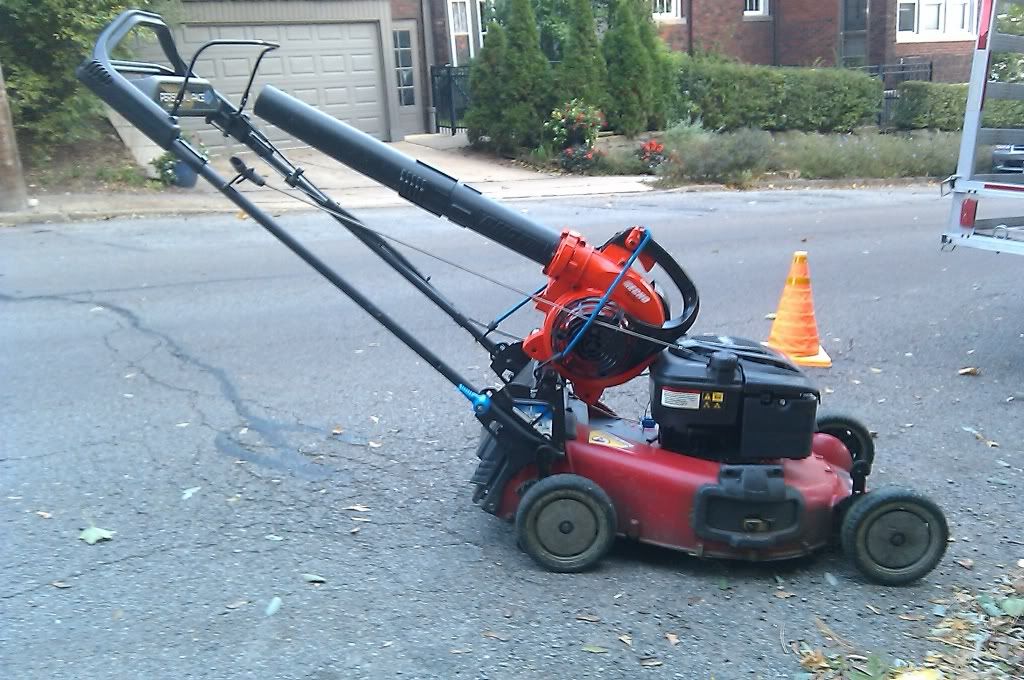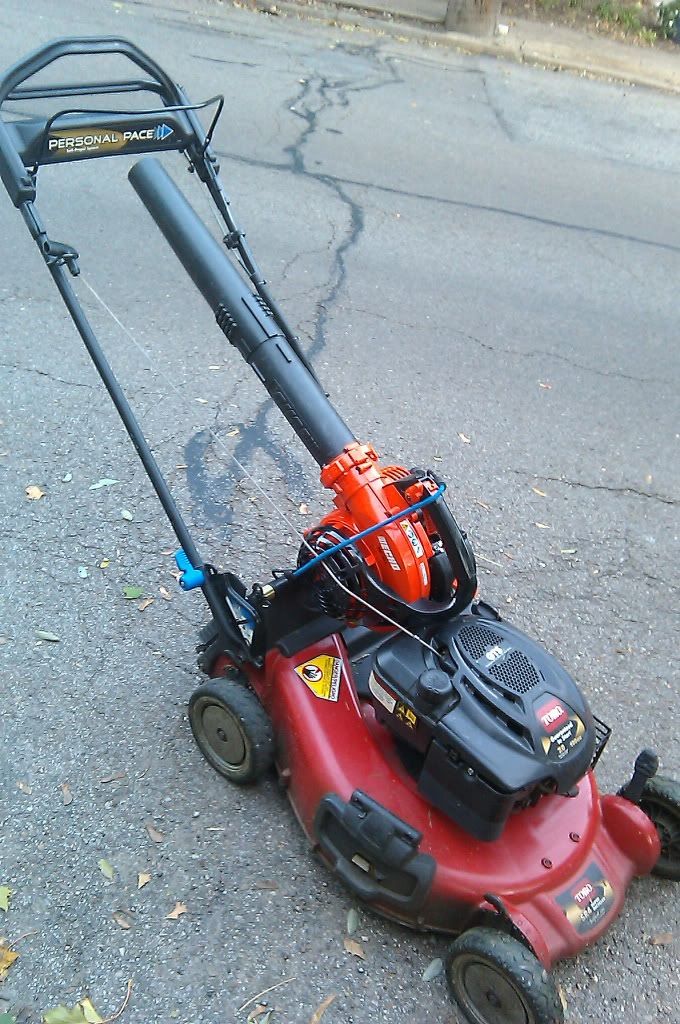 This discovery was made one day when I needed a "third hand" to carry my blower down the street while carrying my trimmer in one hand and pushing the mower with the other.
Pending test results, I may consider a jet turbine in the next phase of development...