Depending of schedule for the day, I may or may not have my trailer with me, so I need to be able to carry all of my necessary gear in the bed of my truck.
I've been setting my trimmer along the passenger side on the floor where it's USUALLY easy to get at. After a while, as more crap has been added, things were getting tight and every time I try getting my trimmer, the front shield would get snagged on something - usually the blower tube of my backpack which sits next to it.
My solution was to get the trimmer up off the floor where I could get to it easily and avoid the stress of fighting with my gear to get it OUT.
I now have easy access and more room on the floor for other items.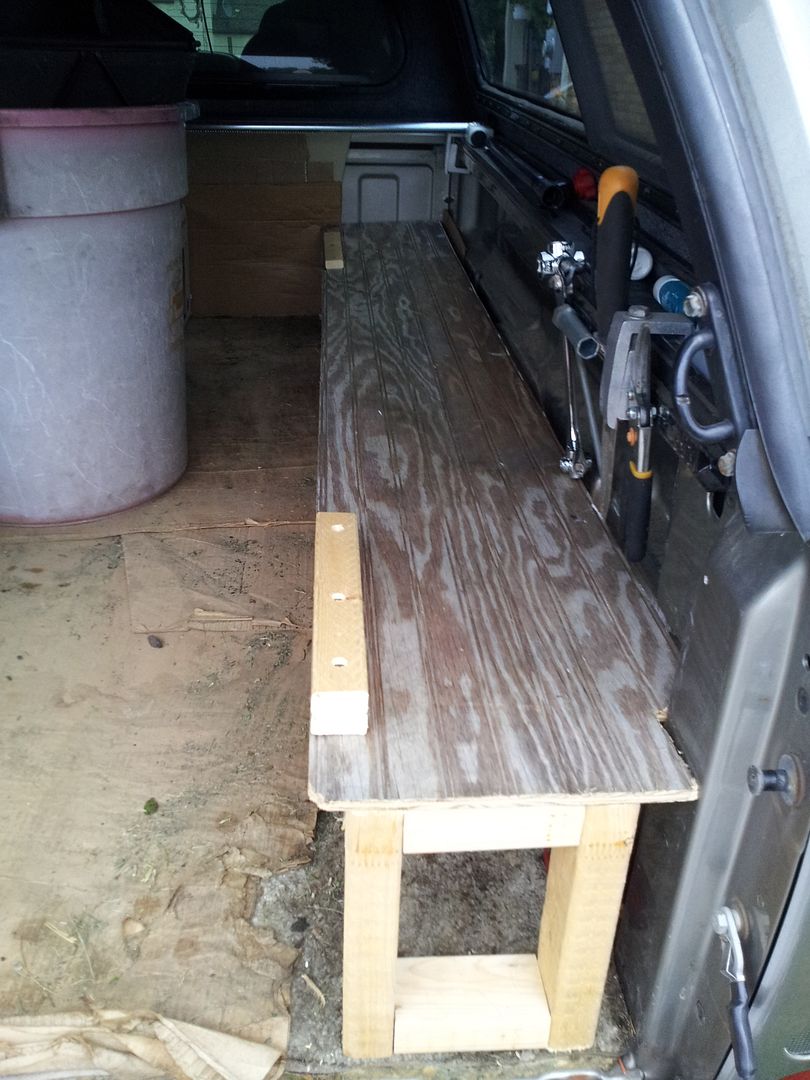 I was in the process of discarding a bunch of scraps of plywood and had been thinking of doing this for a while, so I just took a half hour and whipped this together.
I didn't want to mount it permanently at this point. I utilized the fender well as a support in the middle and the front rests on a tool box that I keep rarely-used items in. All I needed to do was fashion a support for the back and figure out a way to keep the trimmer in place.
I notched the back to fit snugly preventing fore/aft movement and screwed on a few lengths of 1"x2" lumber to keep the trimmer from sliding off the edge...
As viewed from below to show "supports"...
The trimmer fits perfectly and the 1x2 and the shape of the bed on the other side hold it in place nicely.
It was just dumb luck that my mix can fits perfectly under the "bench".
Anyway, I just thought I'd share. Maybe it will get the gears turning on ways you can improve the way you do things. It may not be pretty, but it is already making my day just a little bit easier.