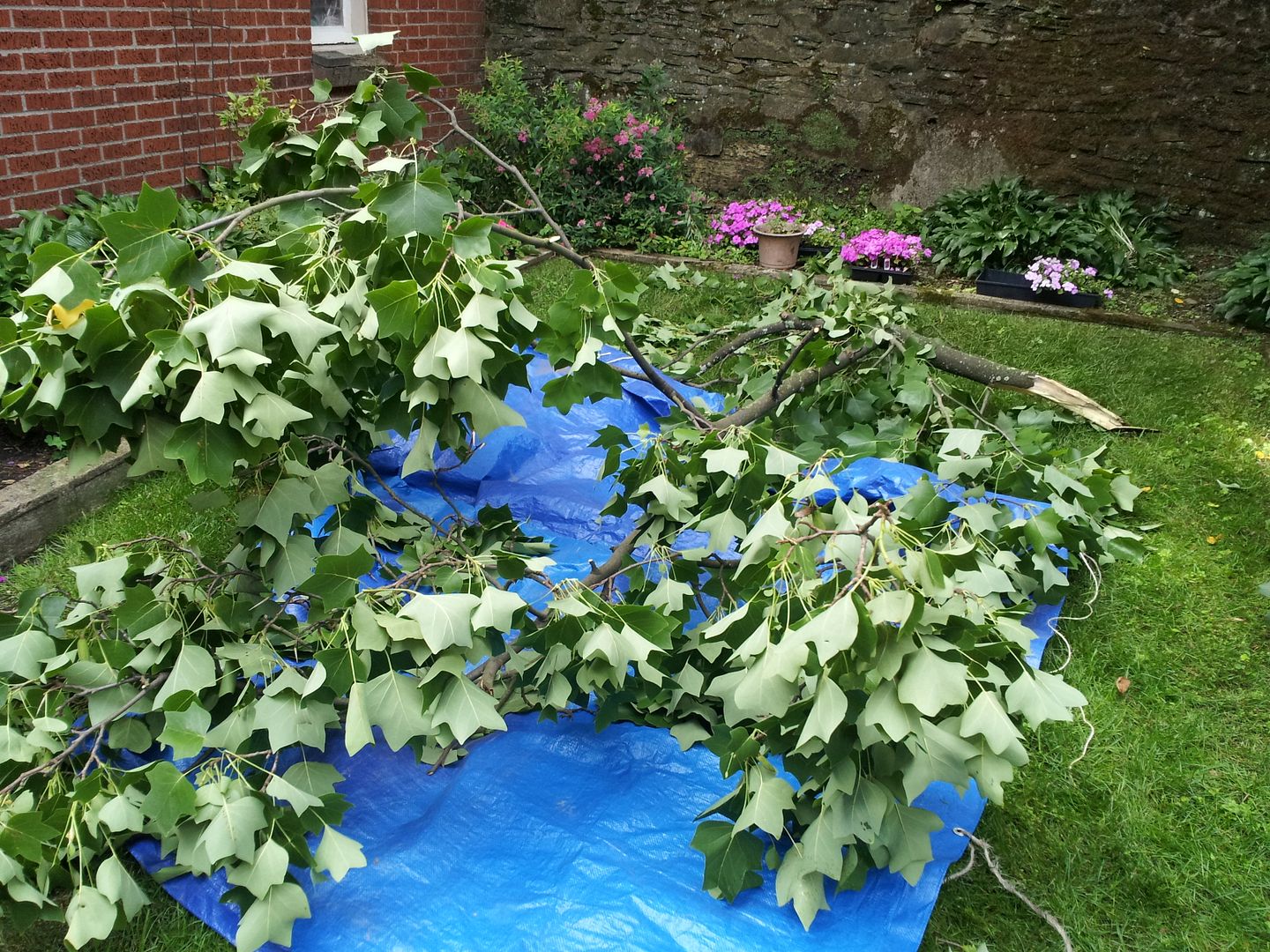 OK, so it was just a huge branch...
OK, so it was just a LITTLE branch.
My client called and left a message asking if I can "remove a big branch that came down in a storm".
THAT is what I found when I got there. LOL!
I guess I can leave the 18" chain saw in the truck...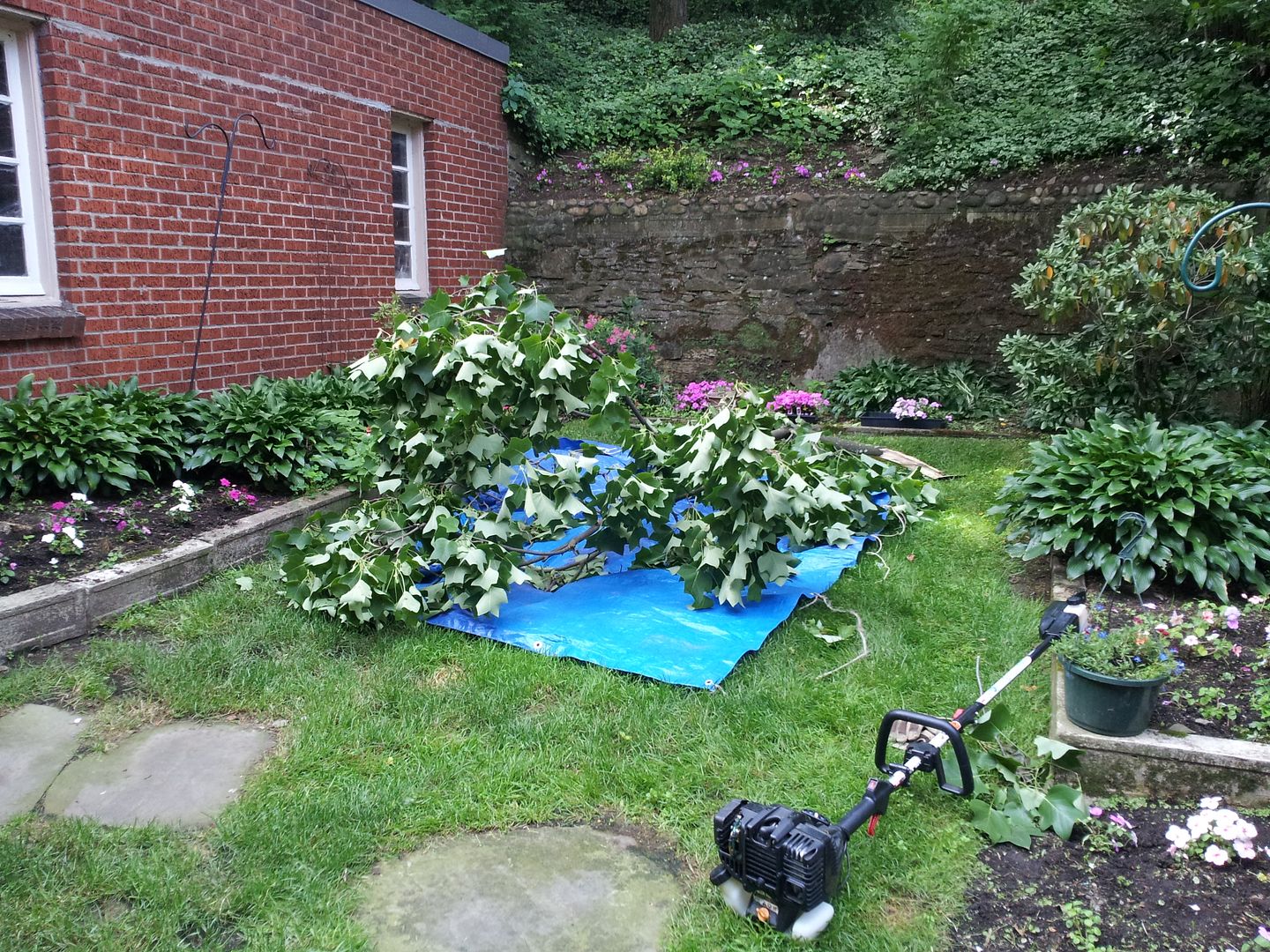 I put down the tarp to minimize any mess from sawing and broke out the crappy trimmer with the pole saw attachment...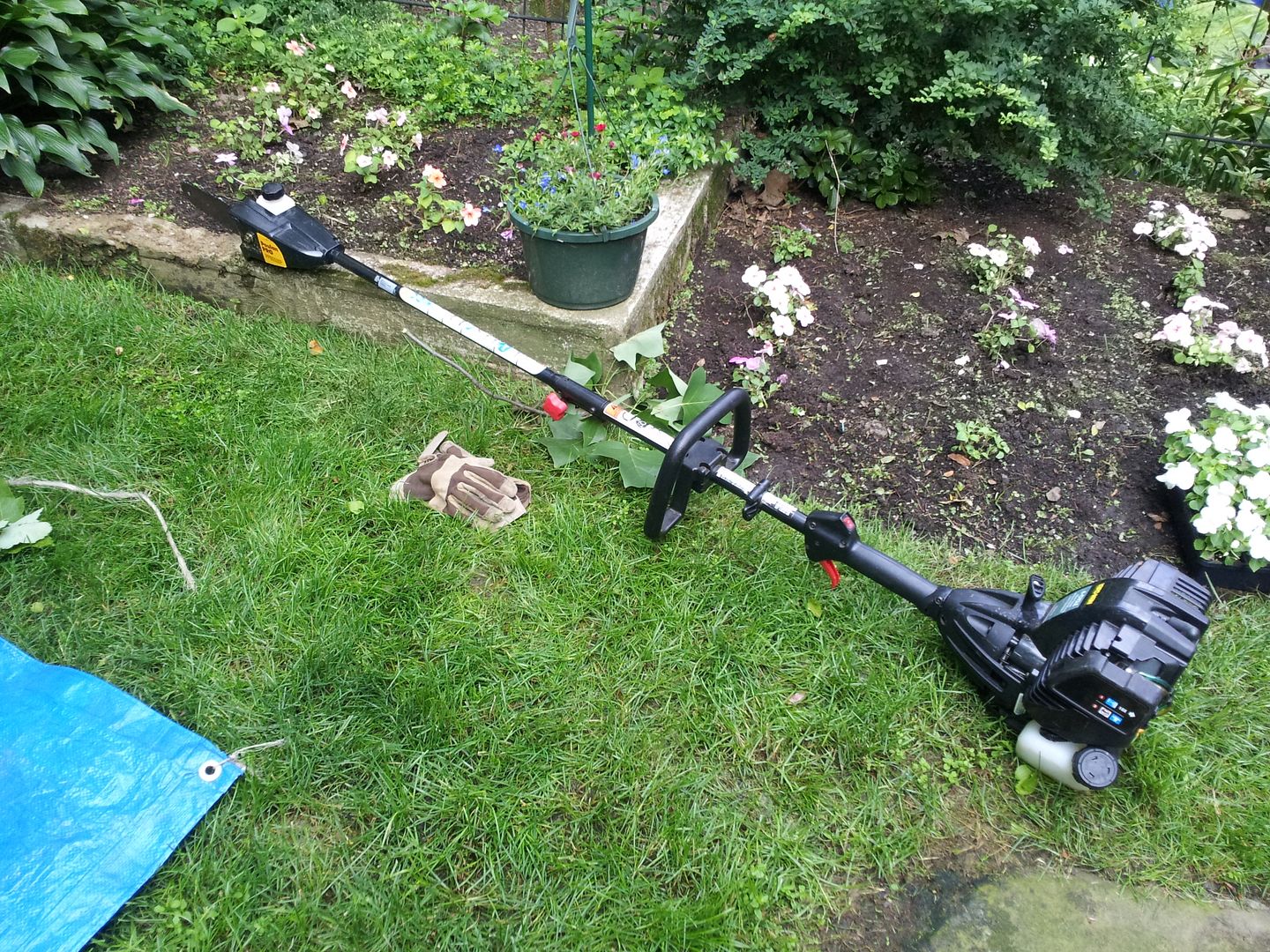 Bzzzzttt! Bzzzzzttt! Bzzzzzttt! Done. LOL!