Some tall hedges...
Before: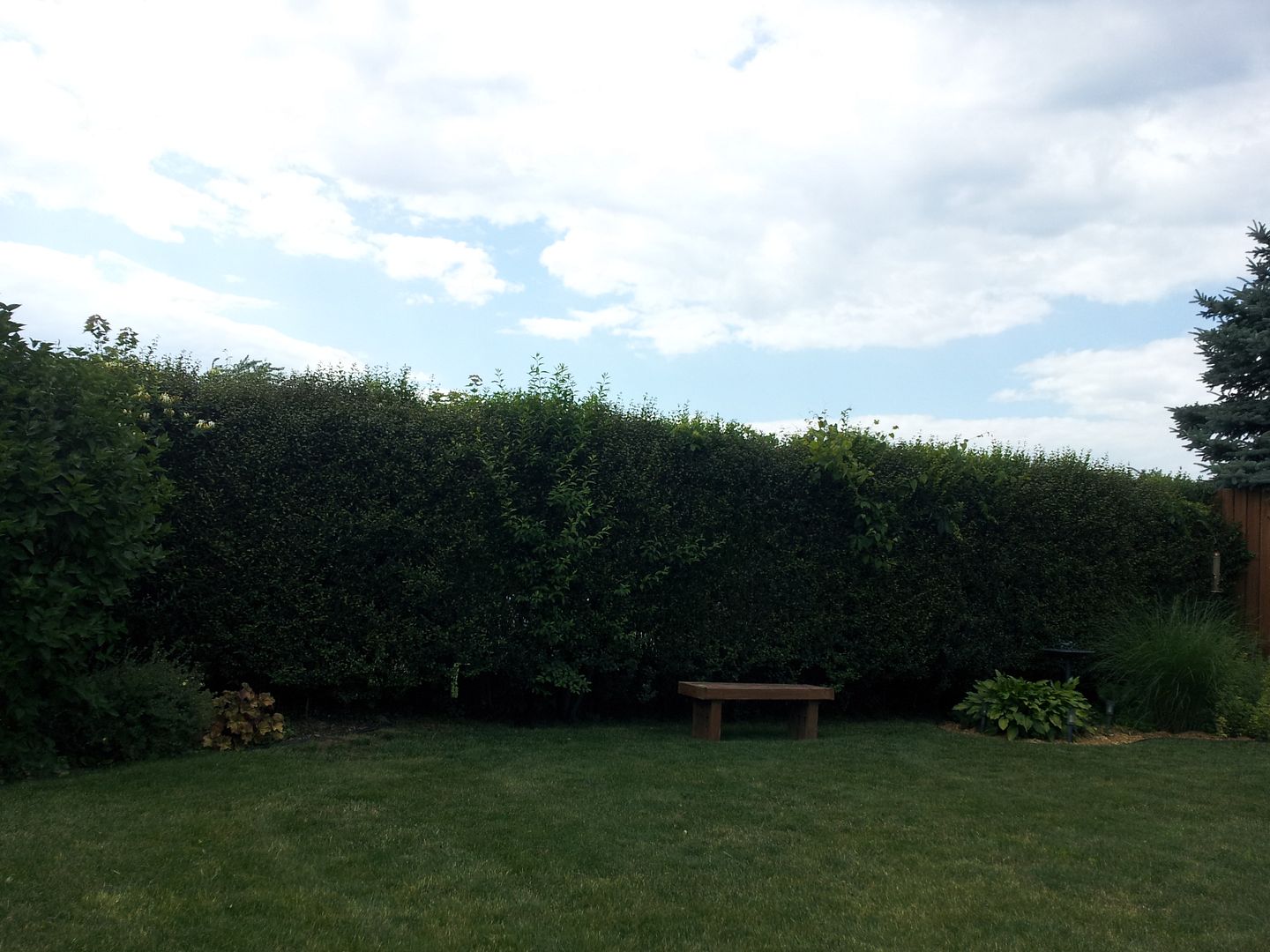 After: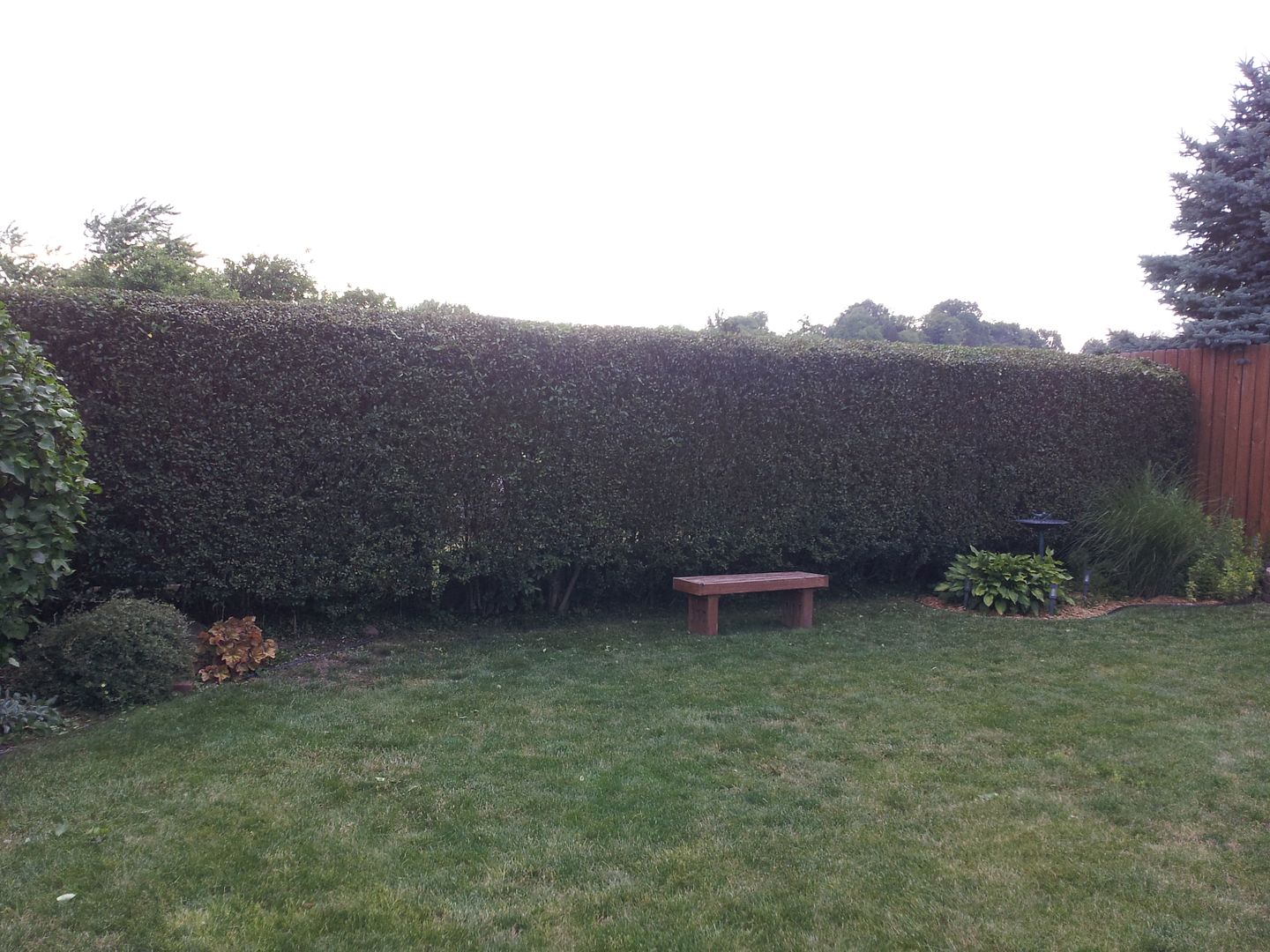 Before:
After:
Along the way...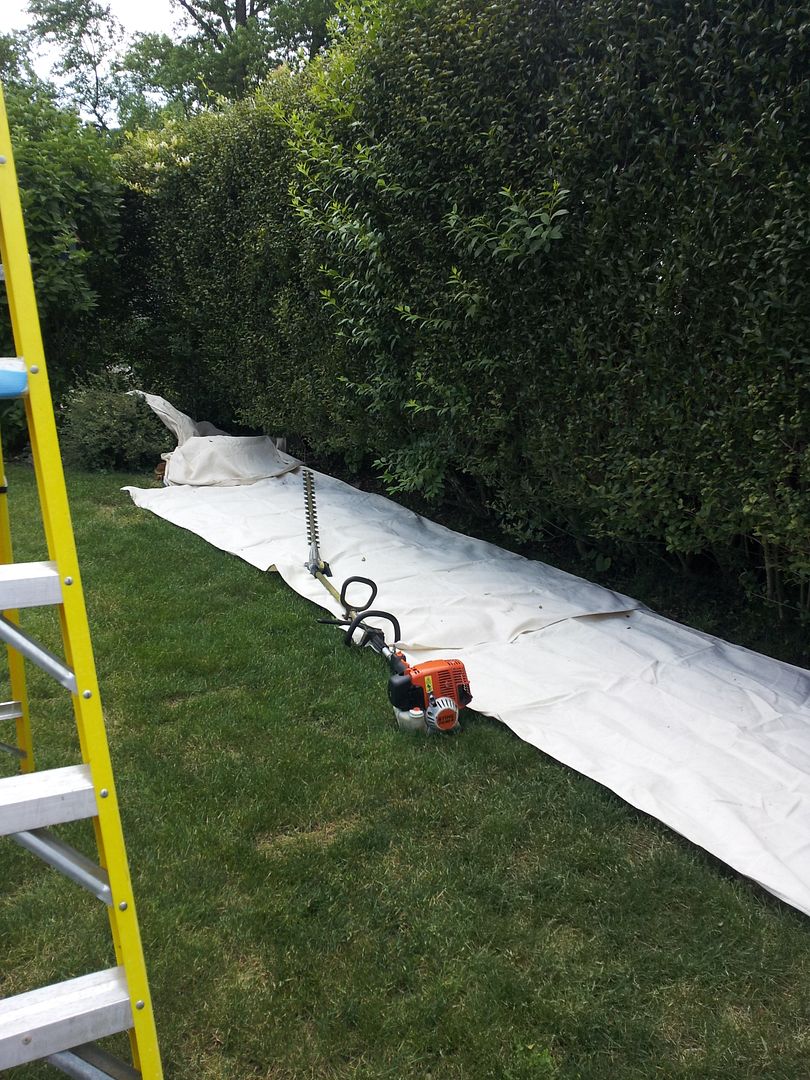 The Hedgemeister hedge-mastering...
That's an 8' stepladder by the way...
(and the wooden privacy fence seen in other pics is 8' tall as well)
The view from up here...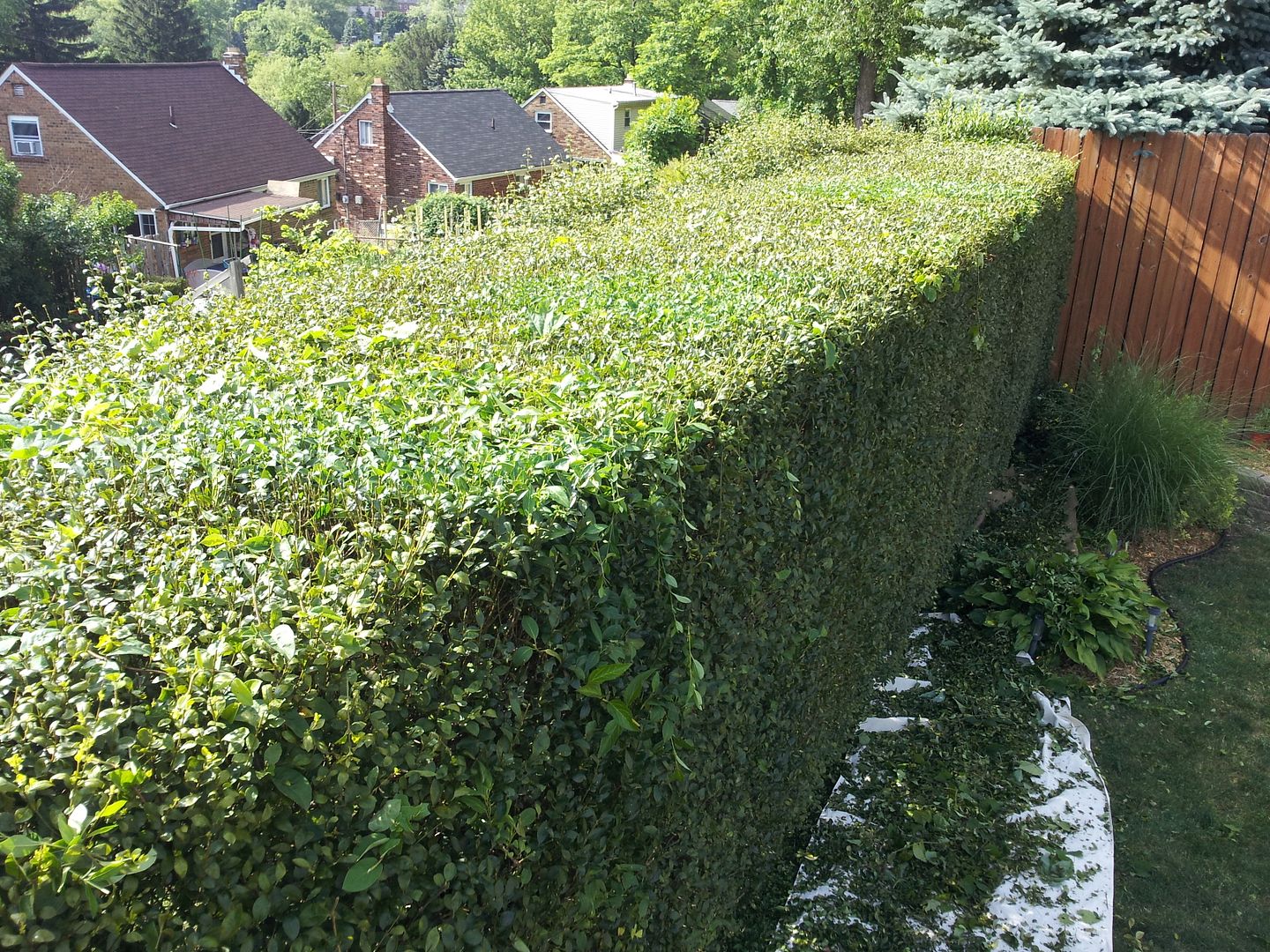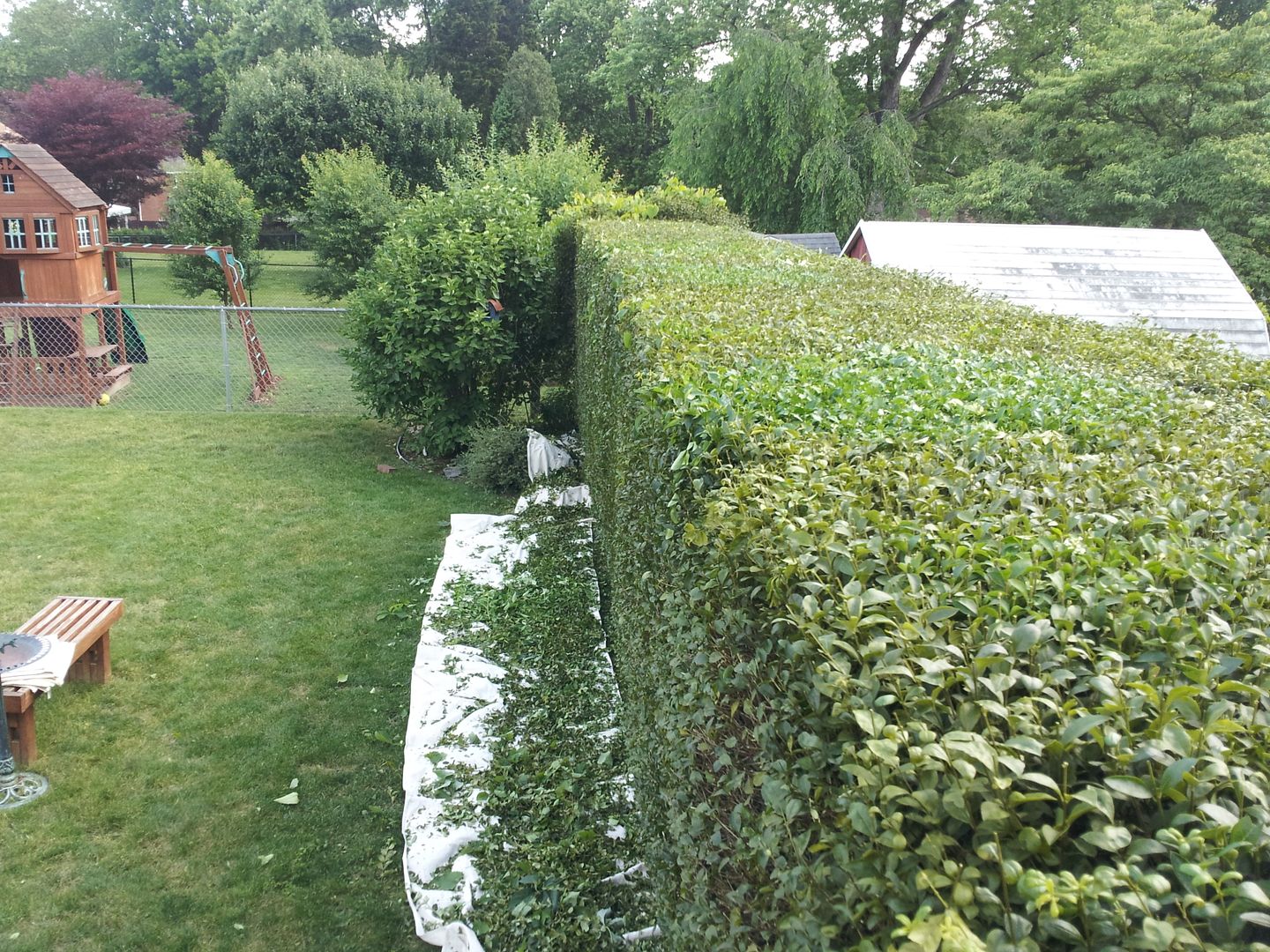 The Stihl is great - awesome even, but all of it's expensive, commercial grade goodness doesn't mean SQUAT if I can't reach to the far side of the hedge.
Had to break out the YardMan and add the extra extension pole...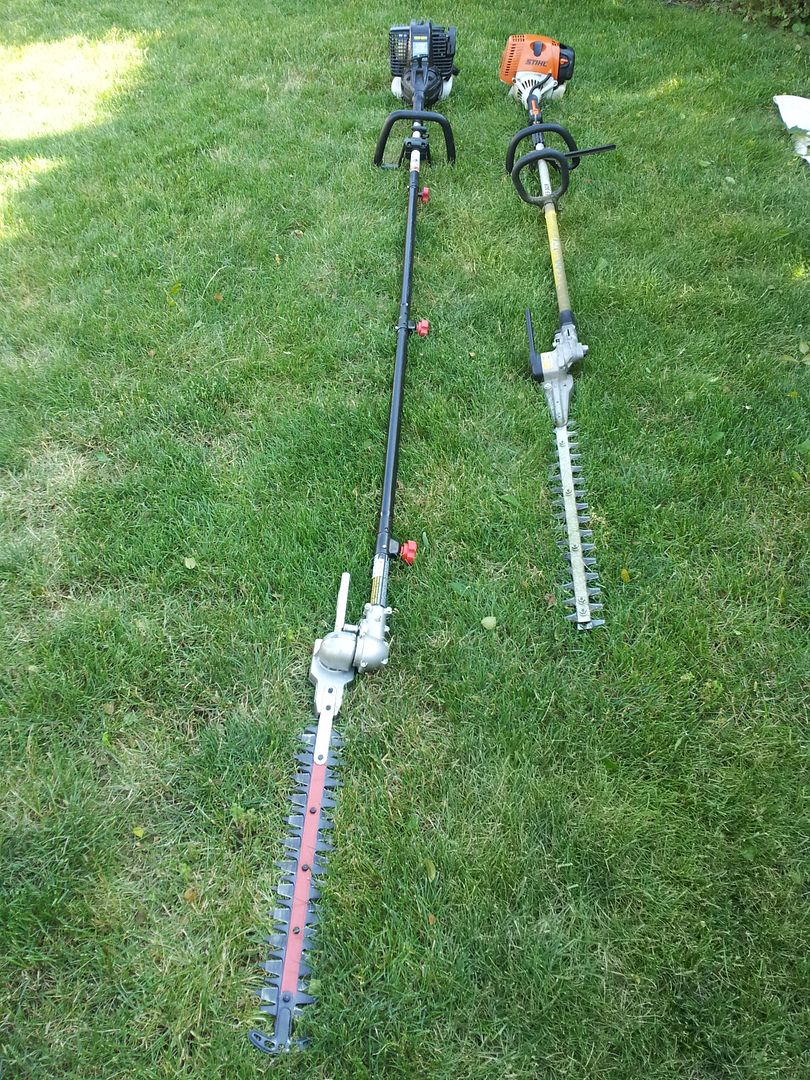 May as well trim up the lilac while I'm at it...
All done!