Here's a "first cut" I did last week.
I think the last it was cut must have been mid summer last year - it was bad. There were a ton of leaves embedded in it as well. I wish I were being paid to get them out of there because that drives me nuts leaving debris in there like that. Oh well.
(The sides and front had been cut previously)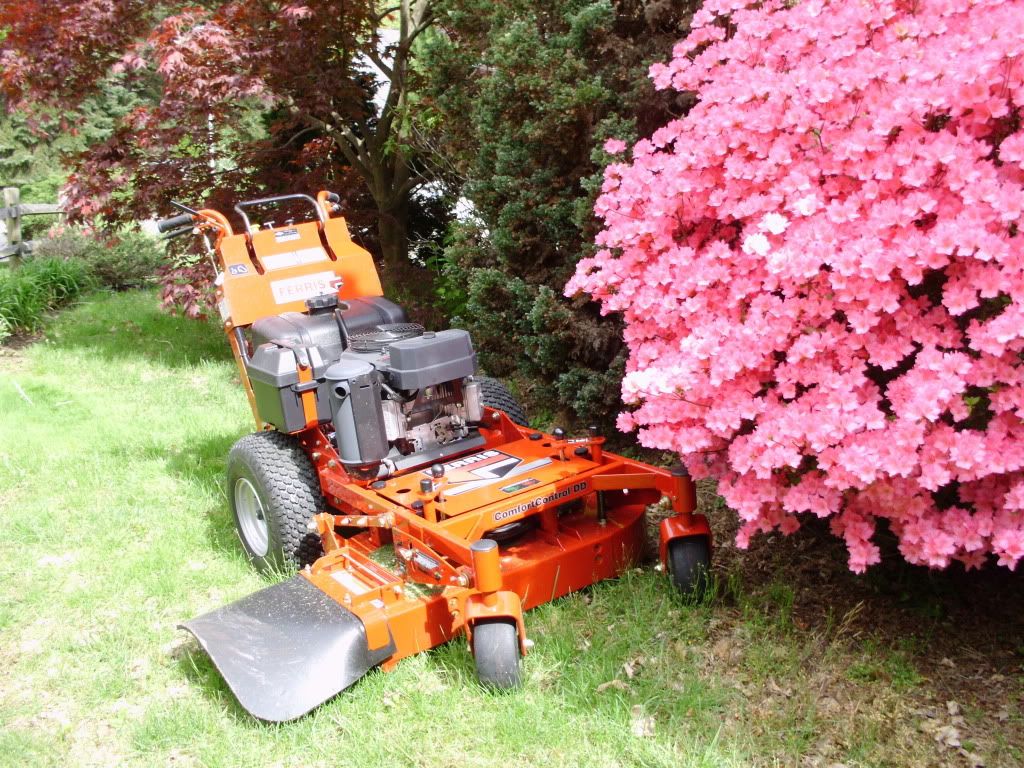 Just wait... the bad part is in the back.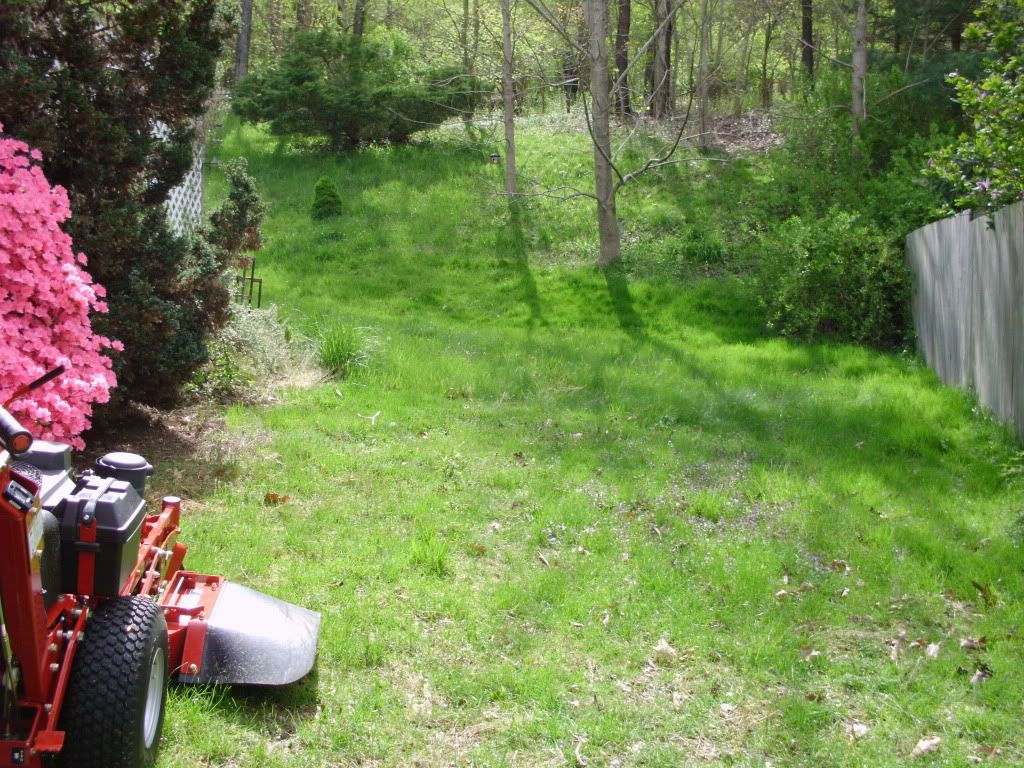 POW!!!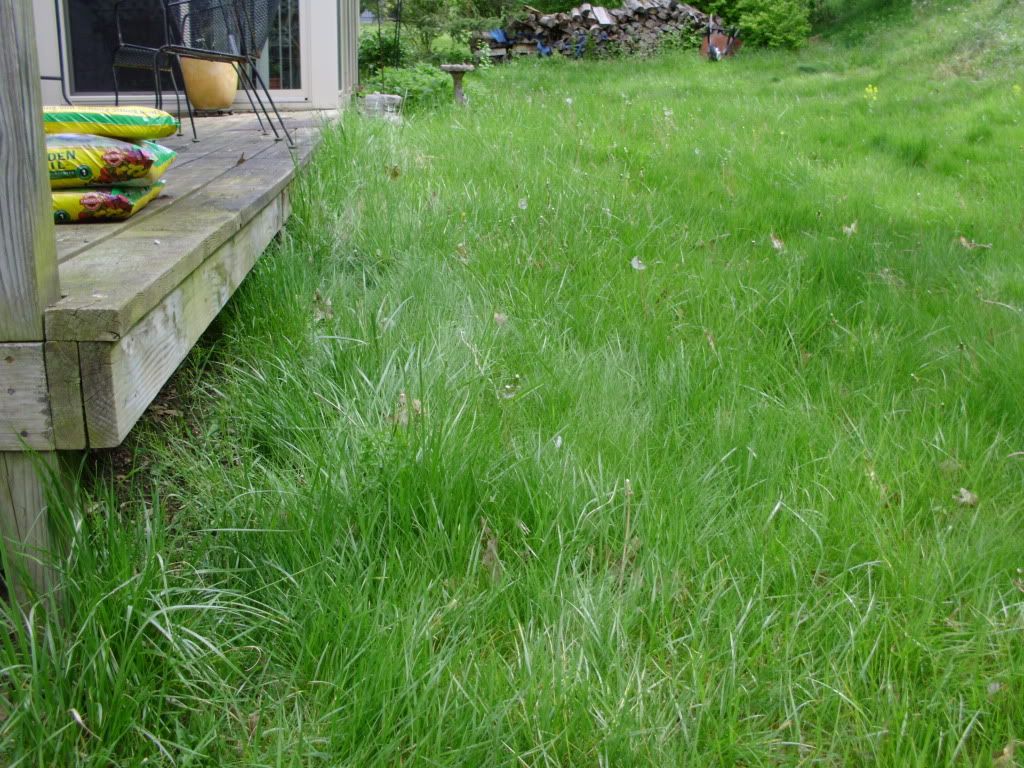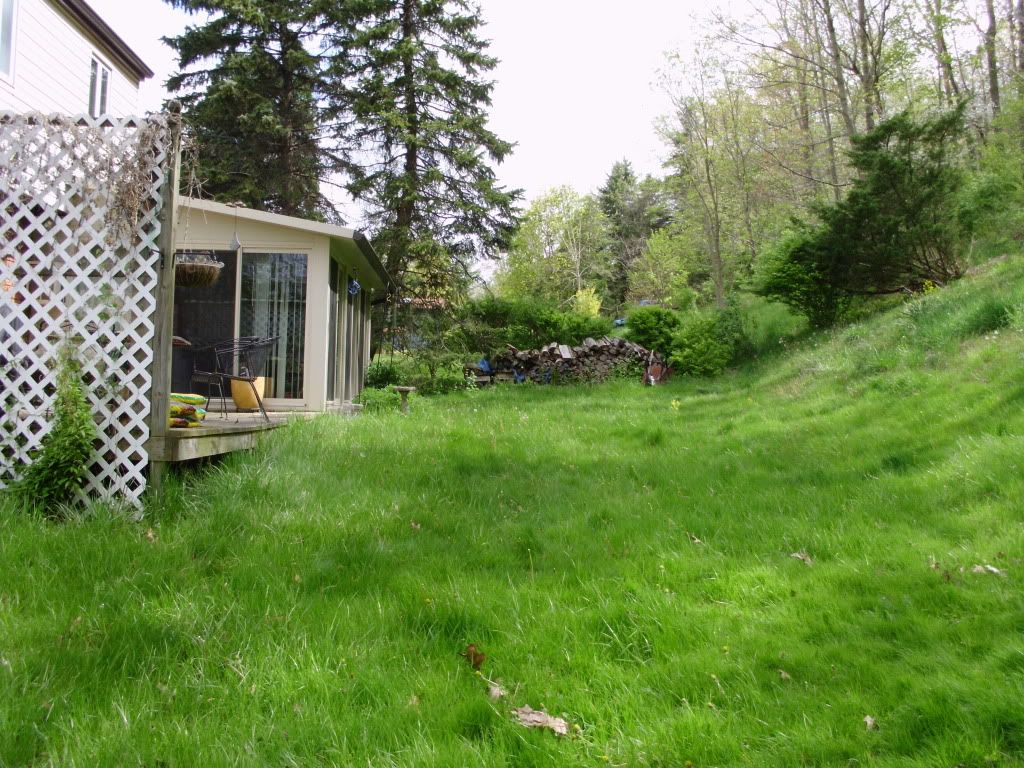 First pass...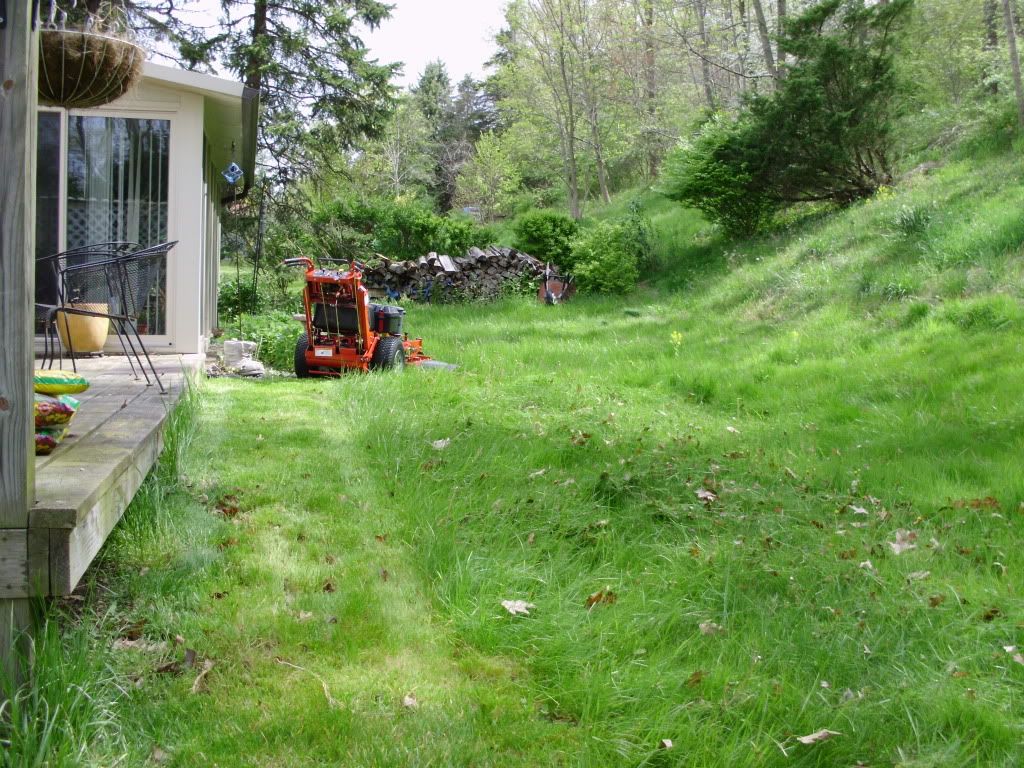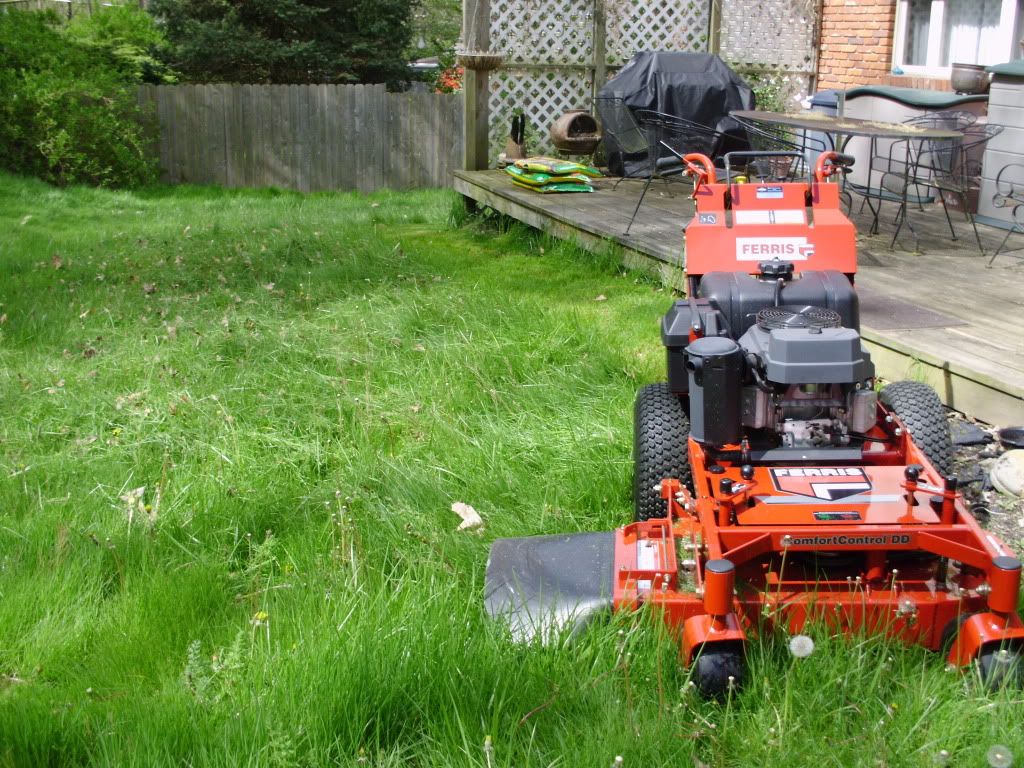 I knew I'd have to go over it a few times, so I just mowed "rows" through it initially...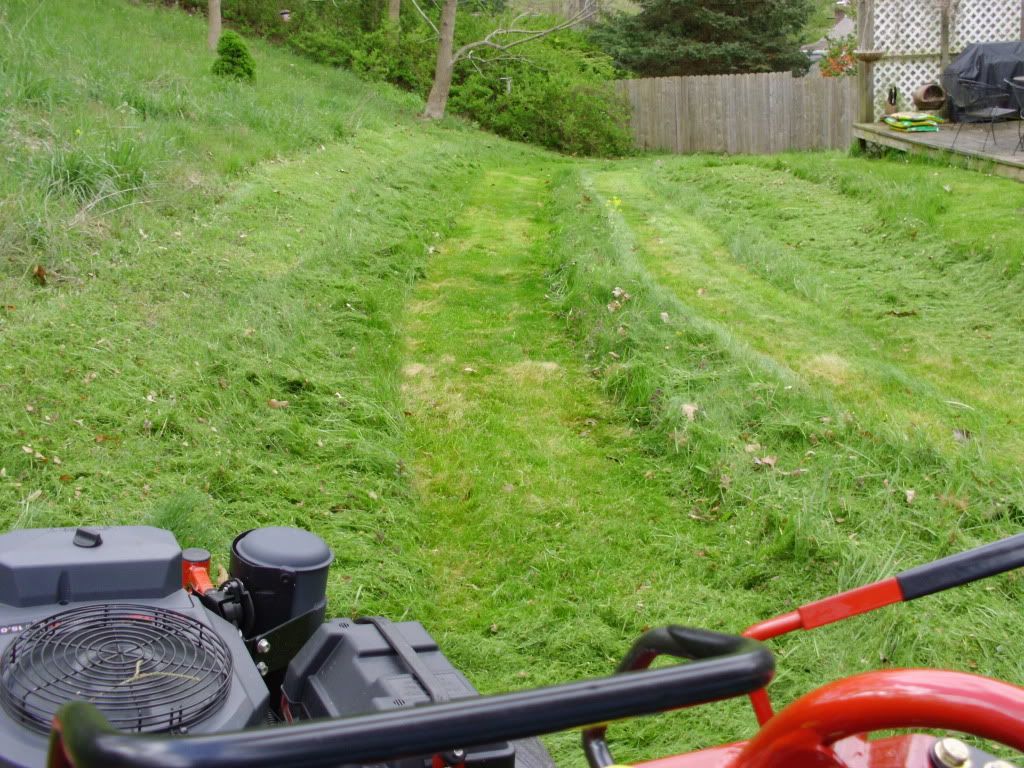 Then I started raking.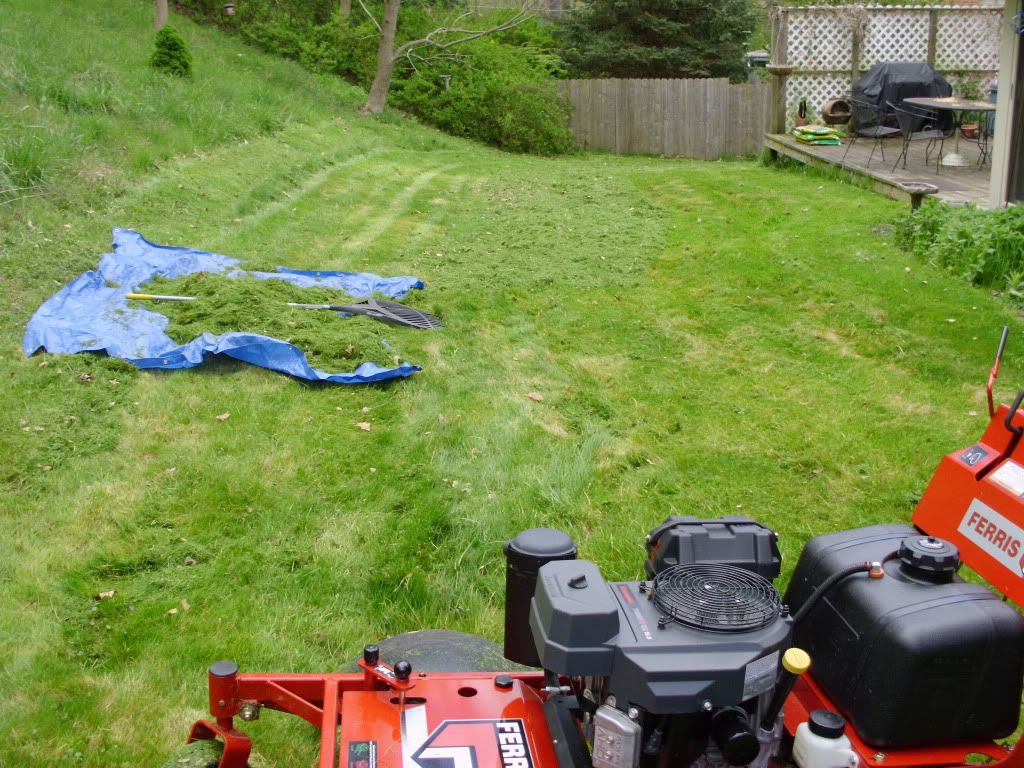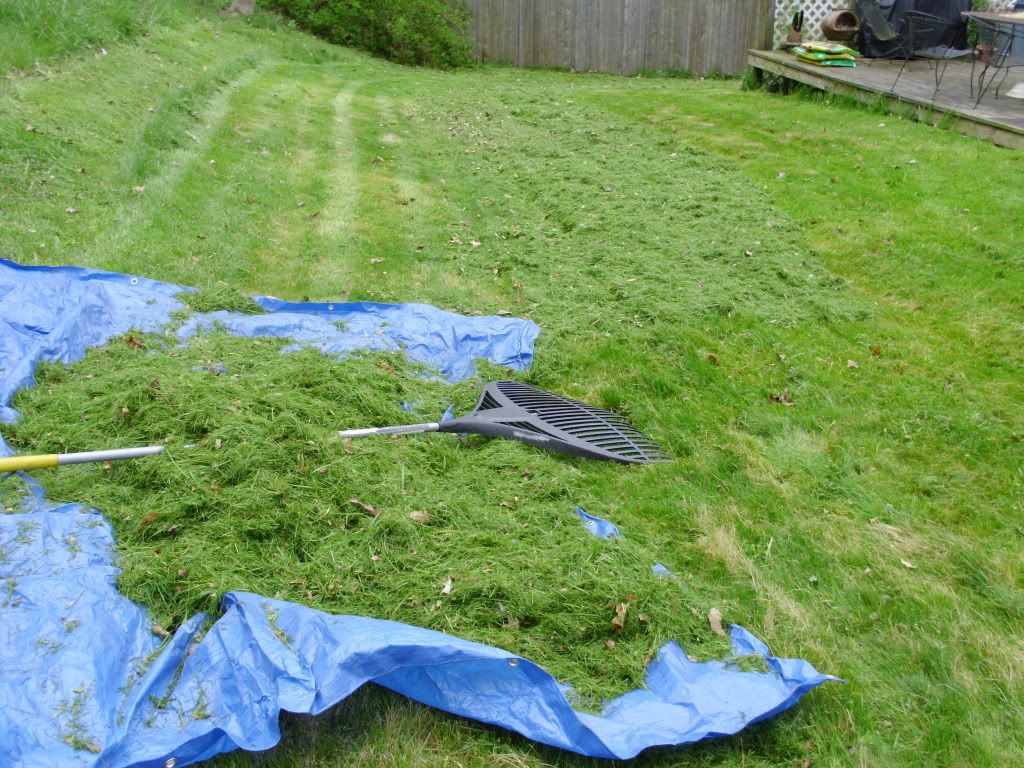 Fortunately, I was able to drag the clippings up the hill into the woods.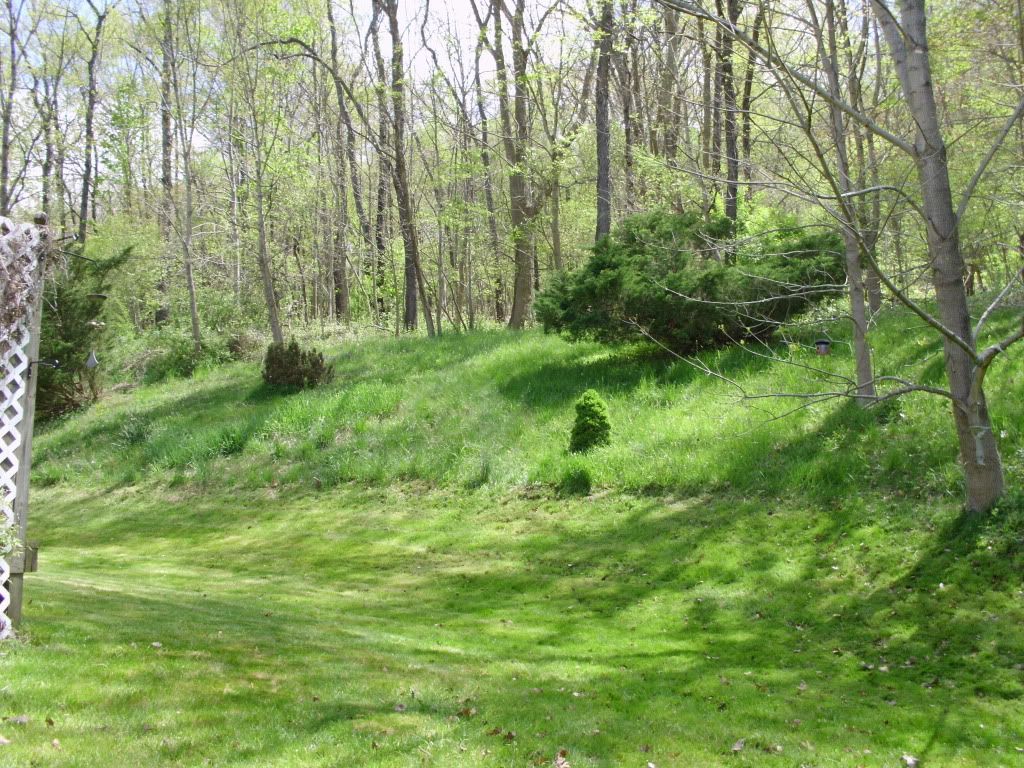 Tada!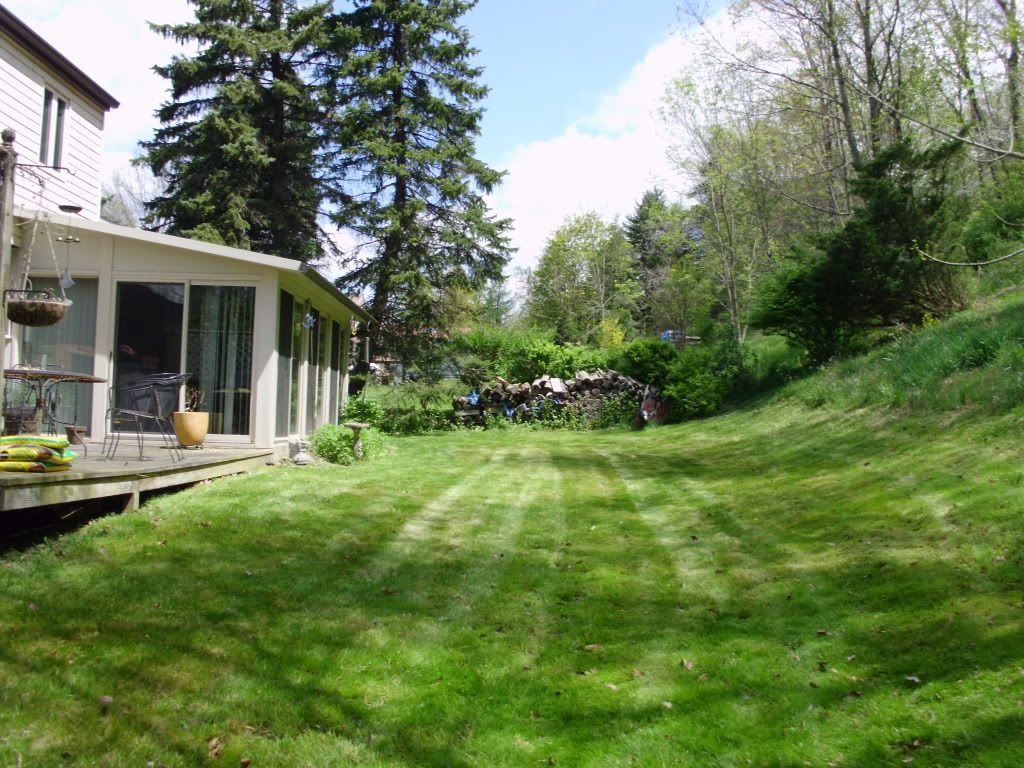 Before
: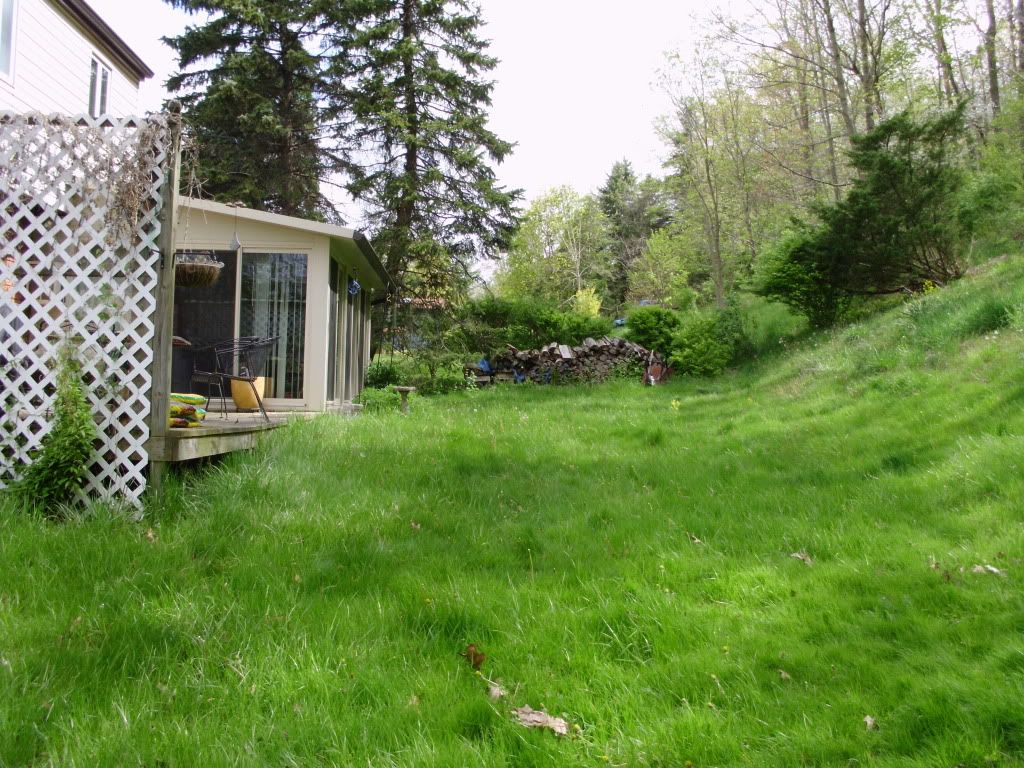 After
: