Today I purchased my first walk behind mower!
Ferris
ComfortControl DD 36" hydro floating deck.
Crappy cell phone pics first...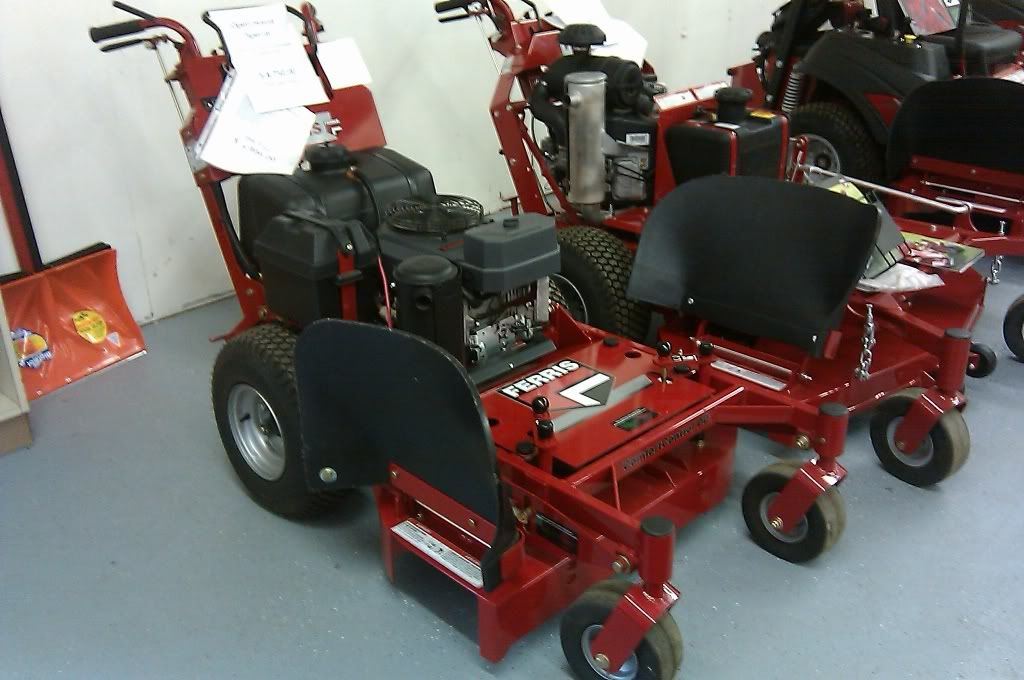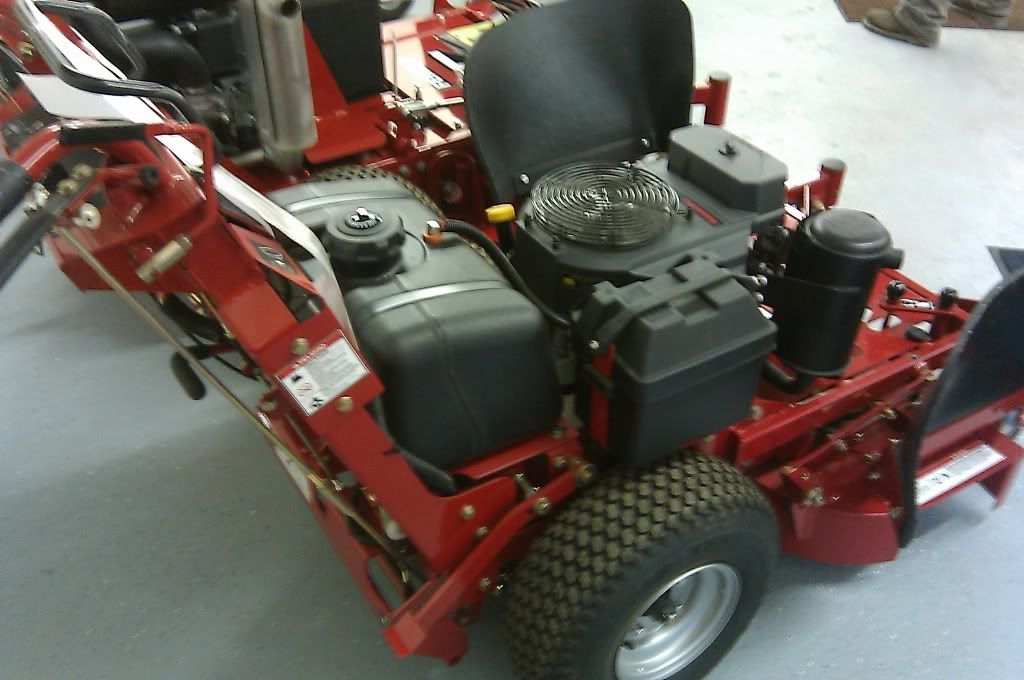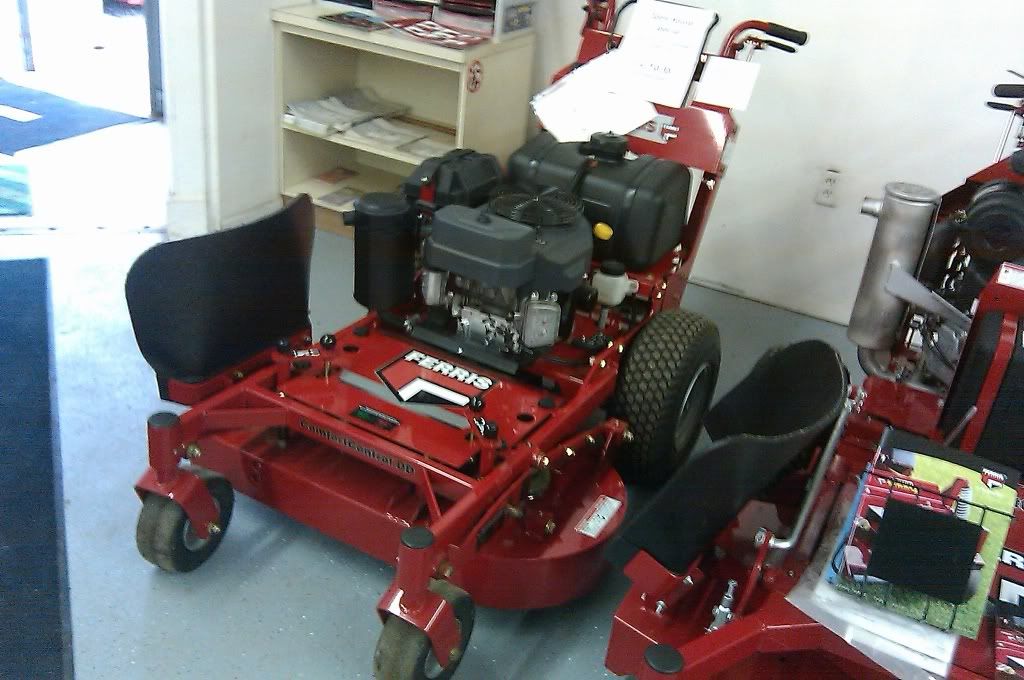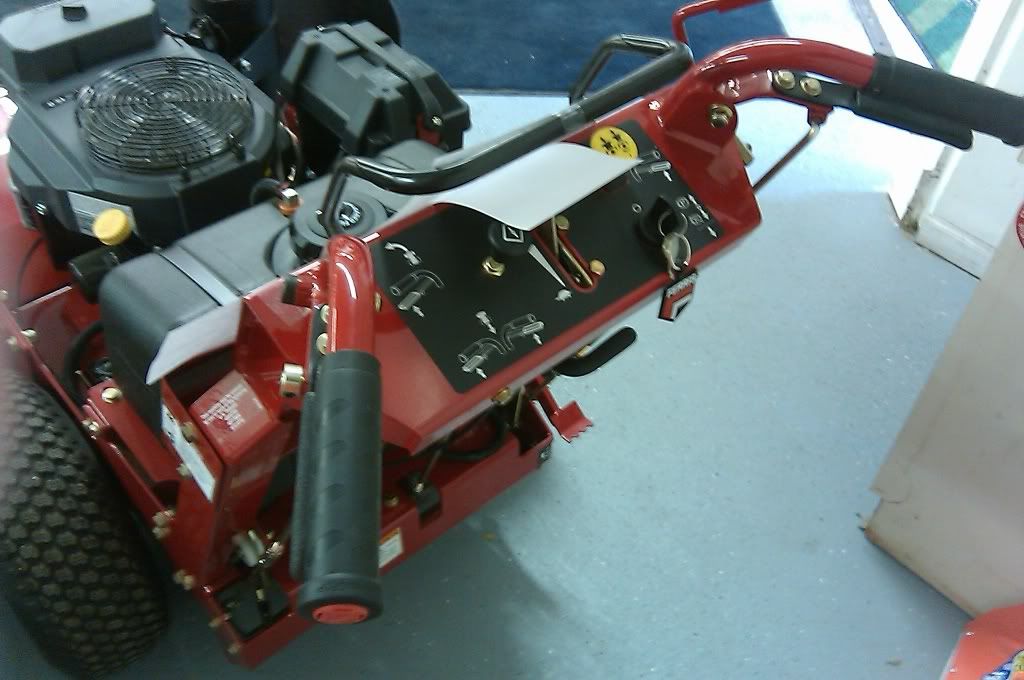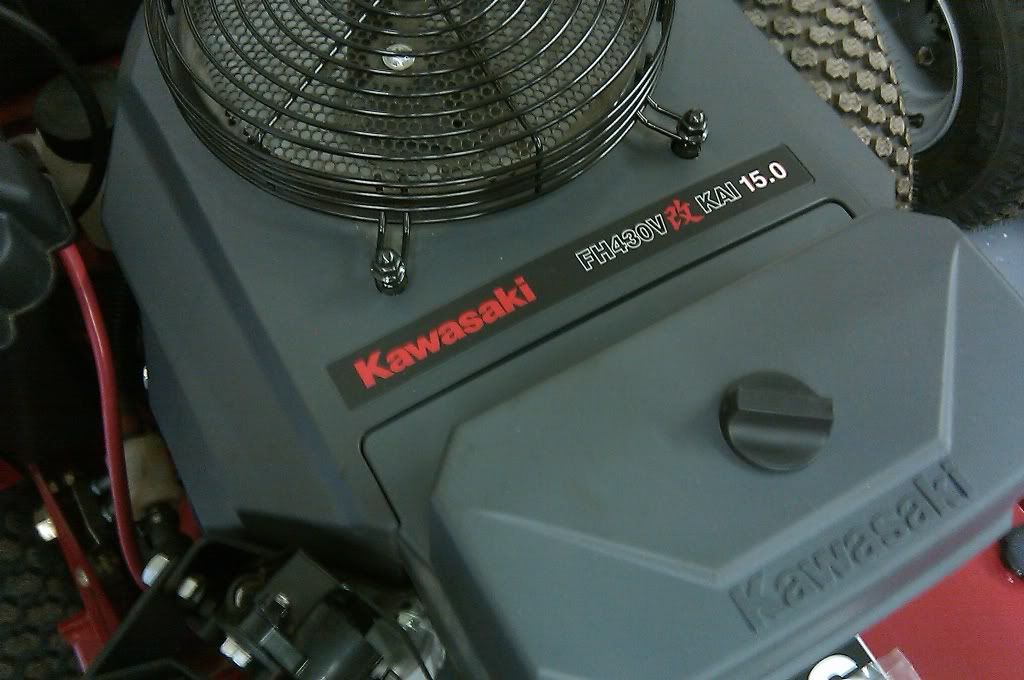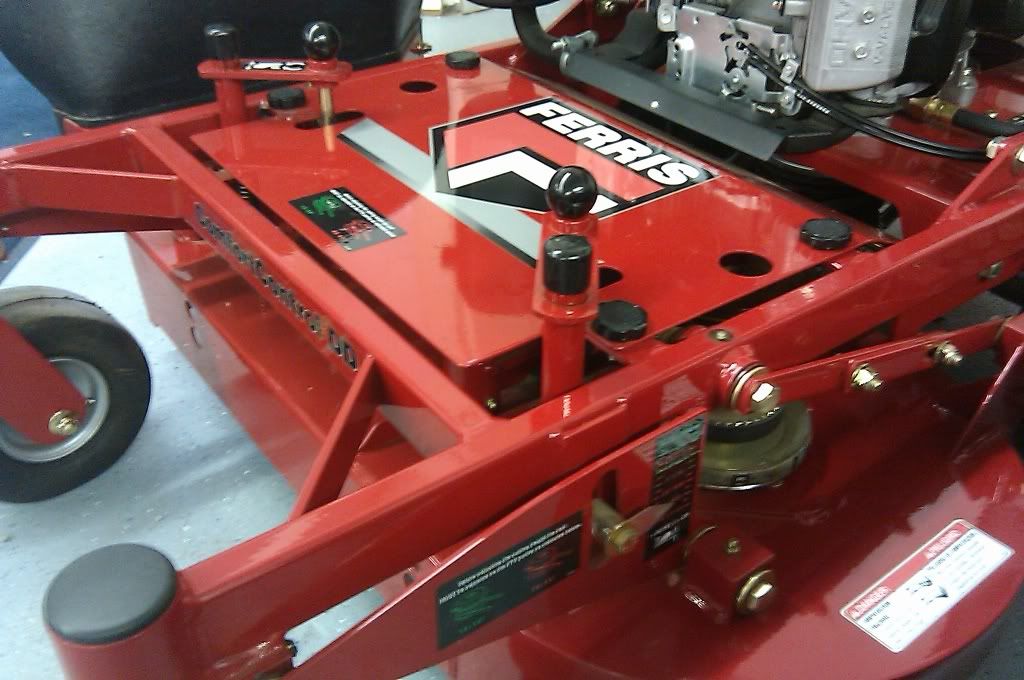 It's a 2011 model that the dealer purchased "before the January price increase". They originally had it on sale for $4,999 and today was an open house/show, so they had in-stock items marked down a little more - today only.
I asked what the price would be for the 2012 model and was told $5,399 - same unit.
I paid $4,750. Also 0% financing for 36 months.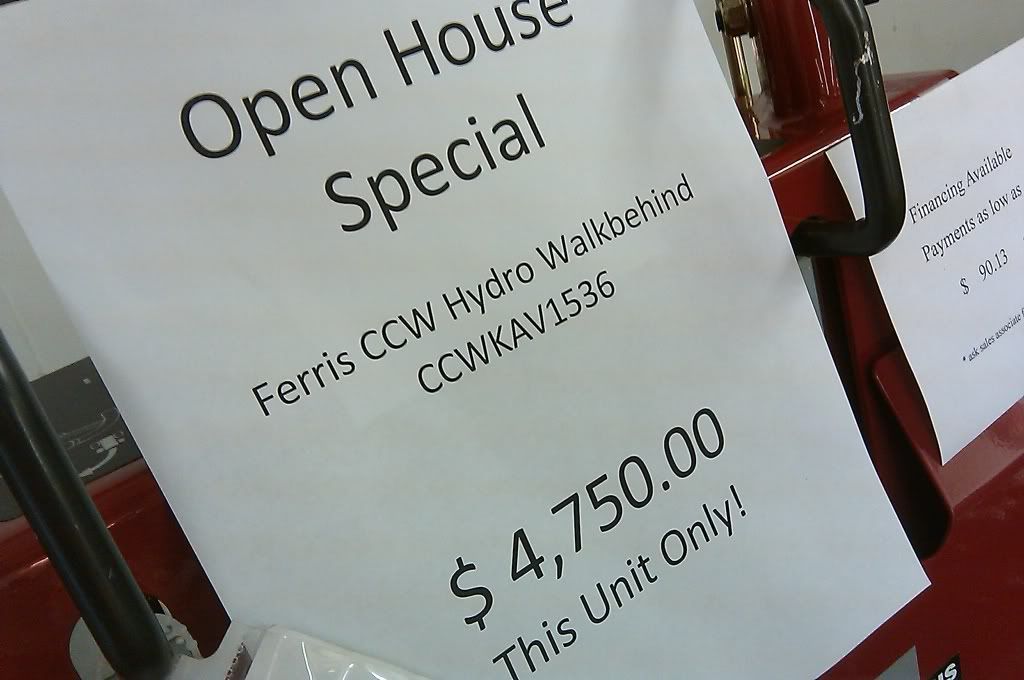 As some know, I had picked up a residential ZTR in January and although I hadn't cut grass with it yet, I had several problems with it. Yesterday I decided to return it. and put the money towards a commercial unit. A commercial ZTR is not in the budget, so I then began scrambling to research what type of walk behind mower to get.
I narrowed it down to Exmark, Ferris, or Toro. (avail from local dealer)
I also set a maximum price of $5,000.
Toro doesn't offer a hydro until you get up to the 48", so that was a factor, as I was leaning toward a hydro if affordable.
The Exmark in a similar size - 36" Turf Tracer S-Series (floating deck hydro) was "show priced" at $5,400. (Reg $5,900) Doesn't even have electric start!
What sold me on this Ferris:
- It has the infinitely adjustable deck (not in 1/4 or 1/2" increments like others) that can easily be changed by turning two cranks.
- It has electric start. Not a major issue, but certainly a nice option.
- Price. $650 less than the Exmark and under my $5,000 maximum budget.
I can't wait to go back and pick it up. It wouldn't fit in the trunk of the Cavalier!!!
ETA:
I want to say "
THANK YOU
" to everyone who posted in my "need advice quick" thread. Your input was very helpful to me indeed.
Much appreciated.