Much of this is already discussed in my other thread, but since that thread was supposed to be a thread asking for advice, I'm starting this one to show off the photos. I'll try to keep the updates in this thread which also includes a short summary of how it came to be.
Drum roll please....
BAM!!!
Husqvarna RZ5424
Zero Turn Mower
24 hp Kohler Courage engine
54" (three blade) cutting width
I got it at a Sears Outlet store. We went there looking for a discounted dishwasher (no luck) and on the way out I wandered over to look at the garden tractors and snowblowers that were all lined up, and that's when I saw it. I didn't even know Sears sold them (zero turns) - especially not a brand other than Craftsman.
I know they sell a lot of returned/used/cosmetically damaged items at the outlet, so the first thing I did was run my finger under the deck and noted that it was clean - blades were clean as well. Apparently it was a floor model and is brand new - marked down from $3,620 to $1,990.
I couldn't find a flaw on it aside from a small tear in the foam on one steering control arm.
If you've followed my thread about our dog's surgery, you know that money is pretty tight - now more than ever. I didn't think it would be possible to get any equipment for a long time and initially walked away from it. We went home and discussed the pros and cons, and decided that this would be an investment. I also did research and confirmed that the reduced price was an amazing deal.
This mower will allow me to take on larger jobs that I could not do with a push mower and just gives me more options all around. I went back and got it.
Ultimately (and unfortunately) the reason this purchase was possible, is due to a death in the family which resulted in a small amount of money coming to us. Not enough to go buy a car or anything lavish, but it eased the finances just enough for me to make the small investment in my business.
0% financing for 12 mo. and the additional money made it possible.
And since I have a photo fetish, HERE IT IS!!!
(first batch of pics taken in the store - LOL!)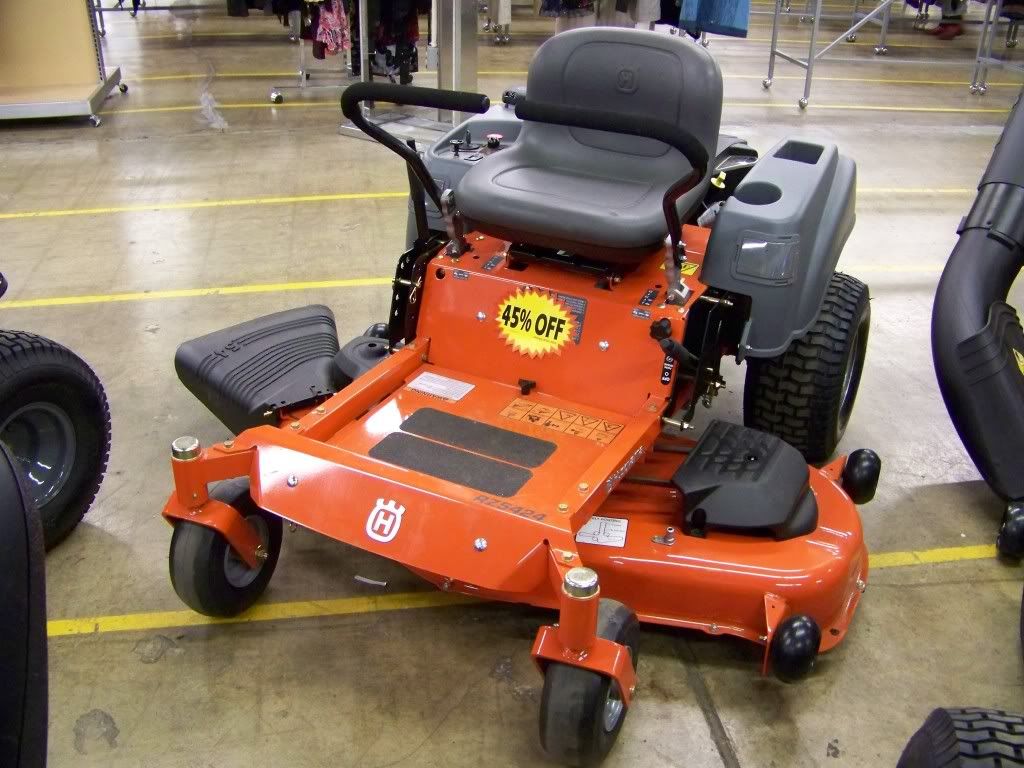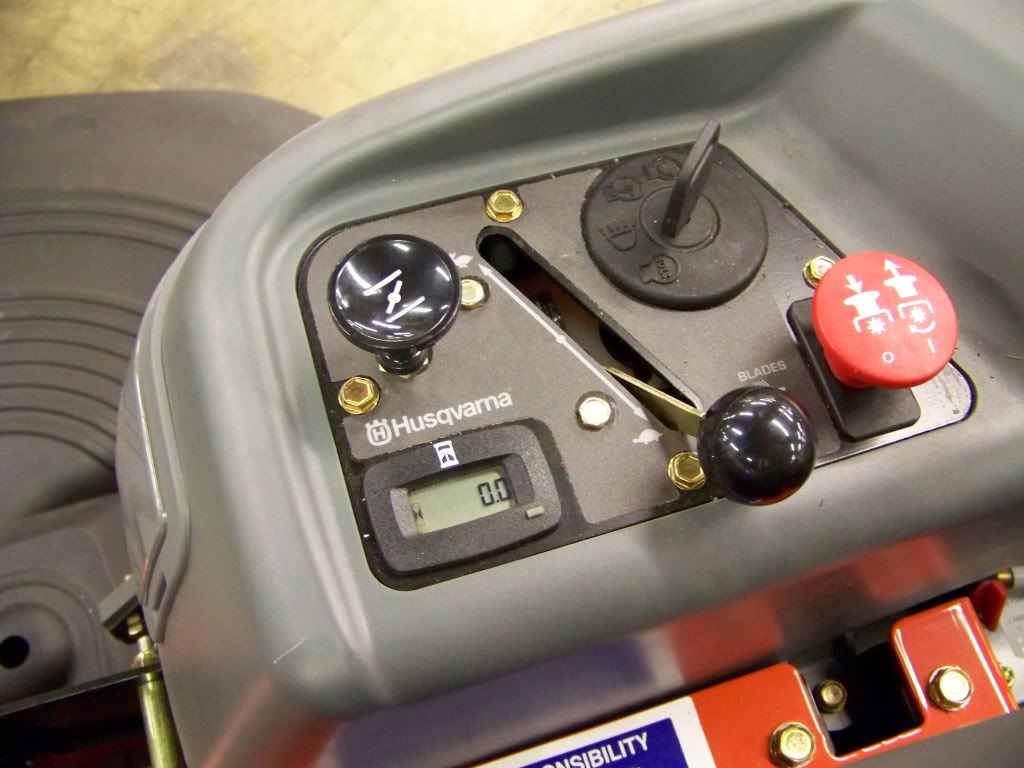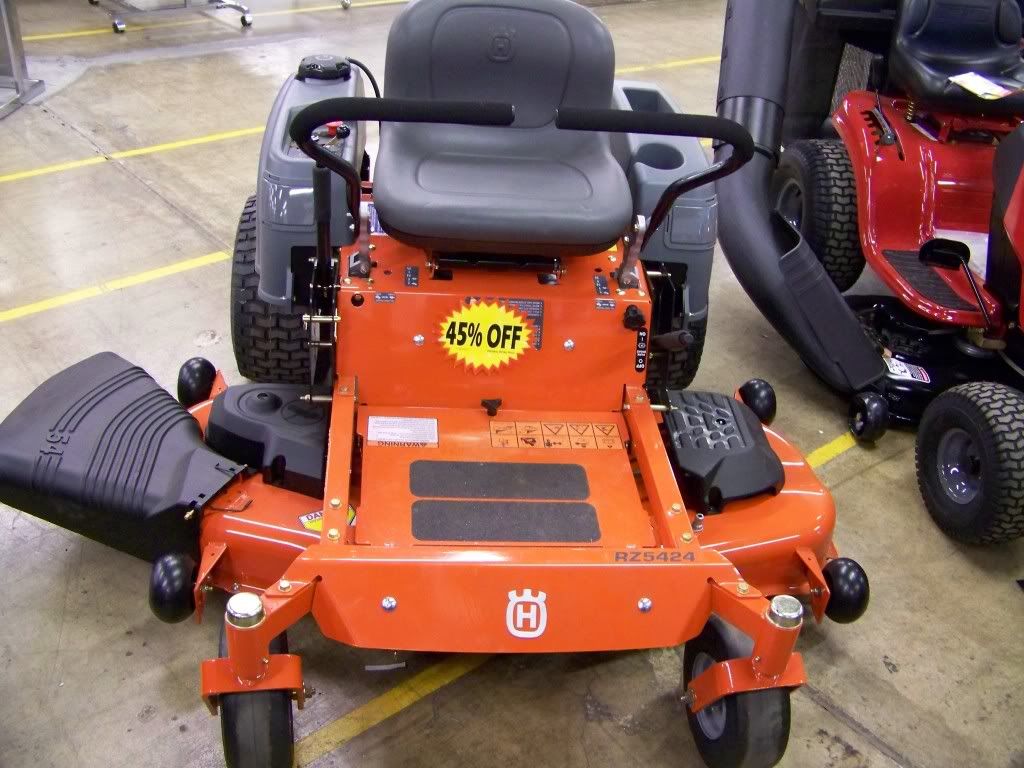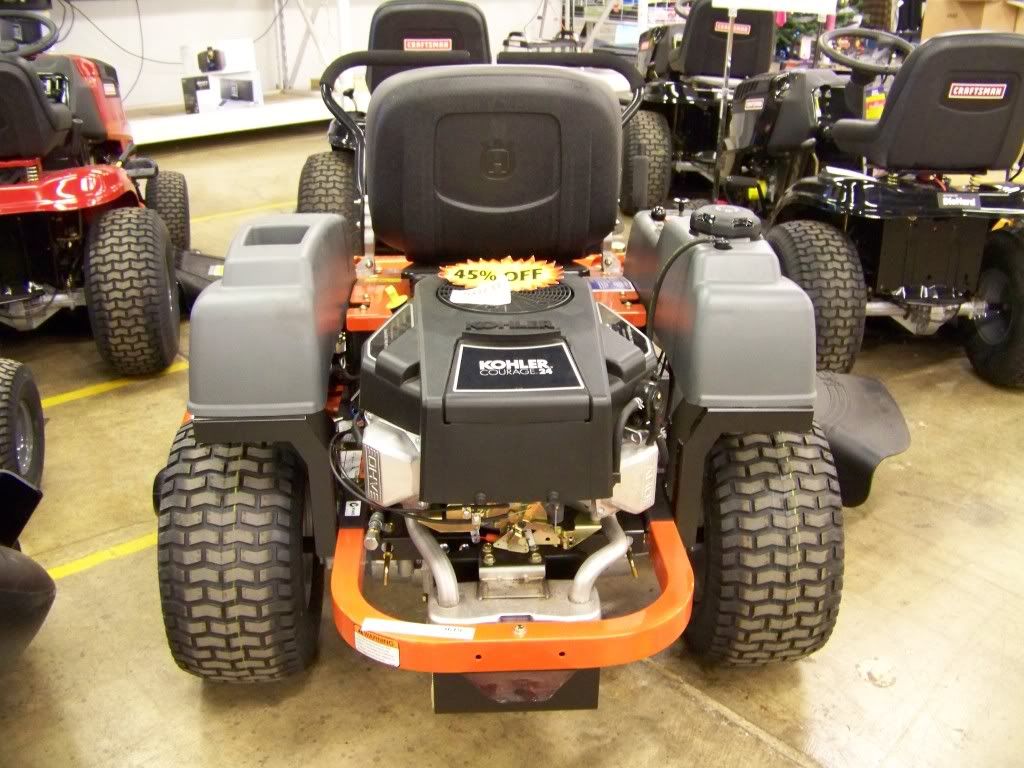 And a 360 degree view if you click on the image...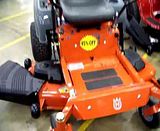 I drive my wife nuts with the photo taking. The sales guy chuckled and I told him "this way, if it gets delivered with scratches, I can prove that they did it!"
I'll continue this in another post...