You may regret asking for photos...
2001 Chevy Silverado 5.3 V-8 4x4 - daily driver turned work truck with 6-way power, leather, heated seats and every option available except the engine block heater.
It killed me to press my baby into service, but you do what you gotta do.
Shown is my cargo carrier. (mobility scooter carrier) Of all my gear, this was one of the best investments I made. It was worth every penny. This is essentially how it all began.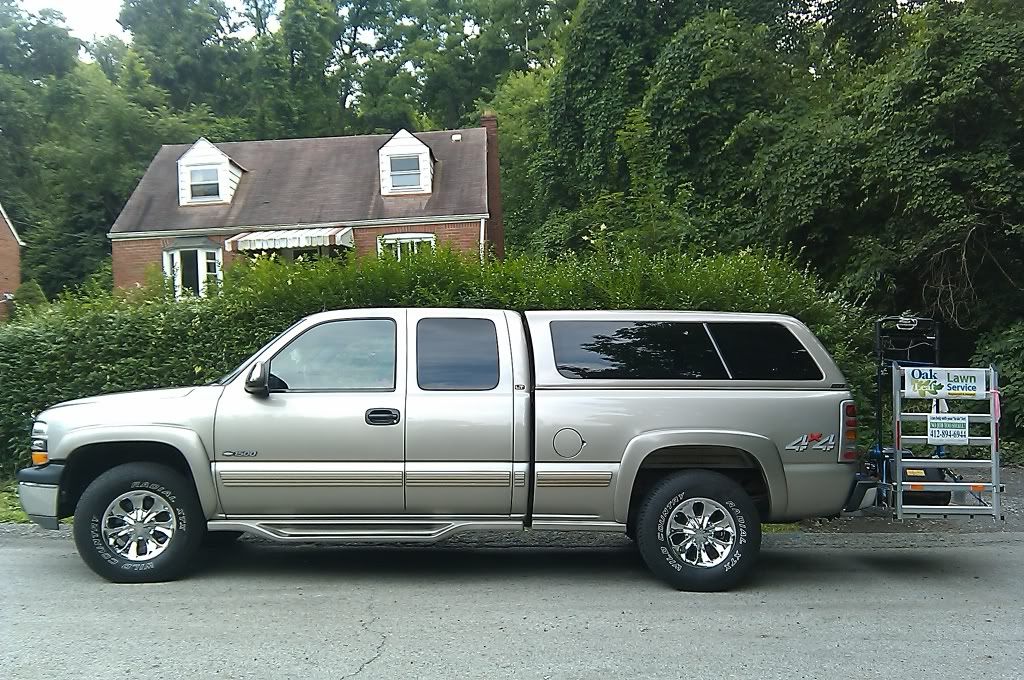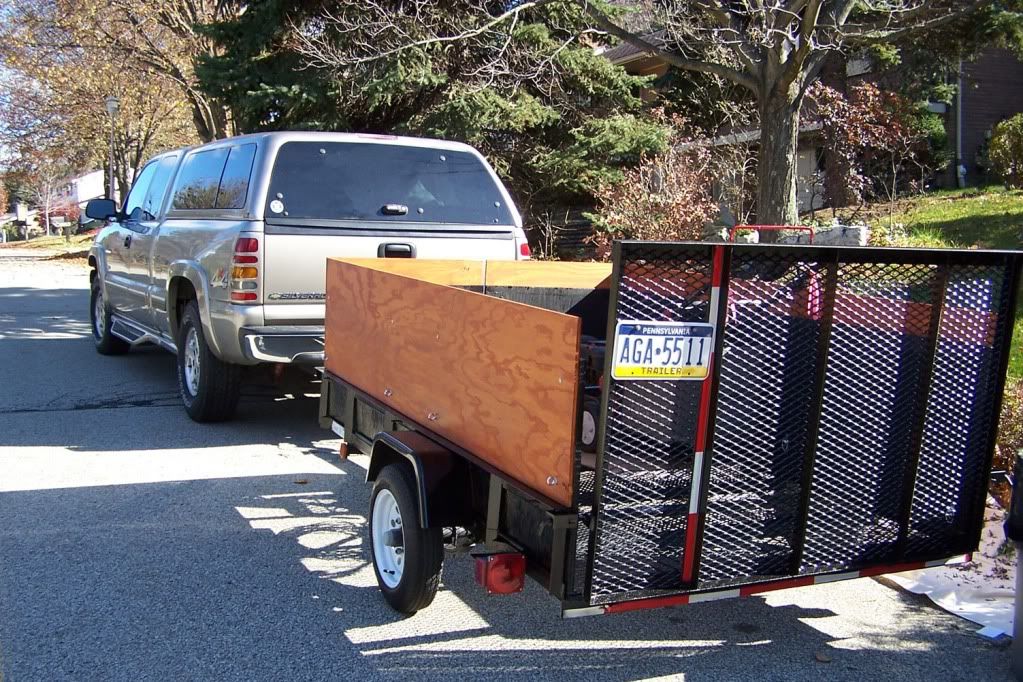 5x8 trailer as purchased...
trailer refinished...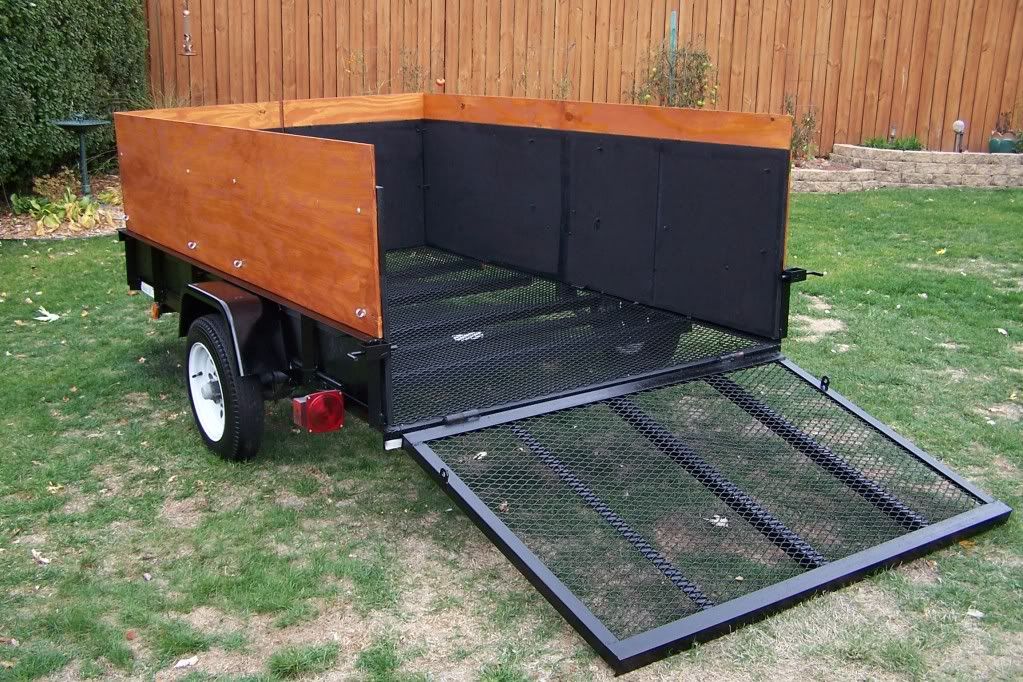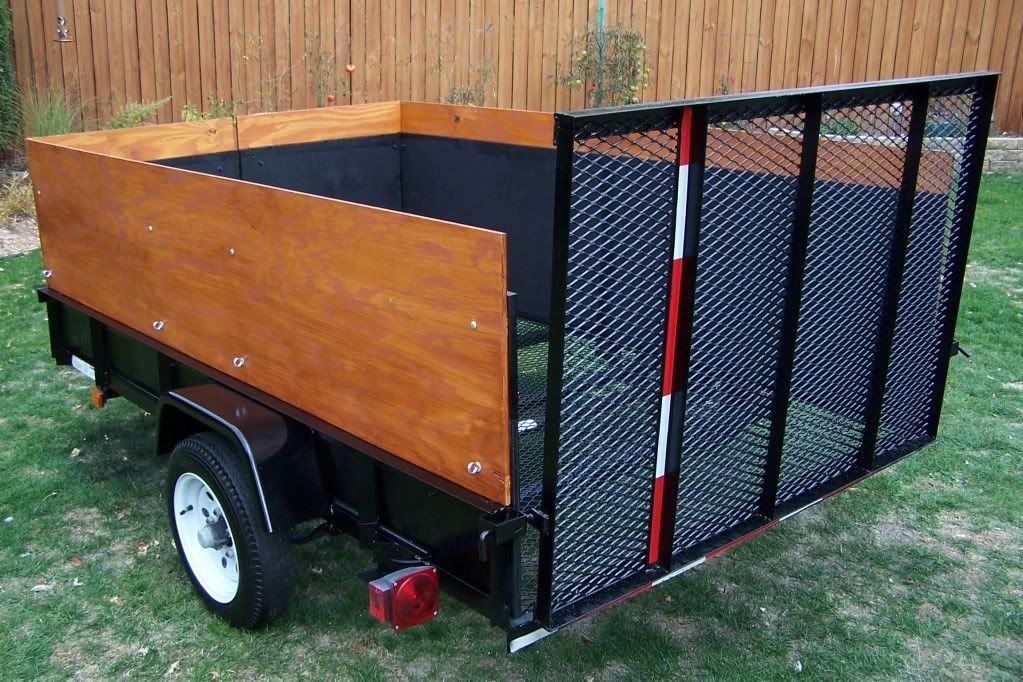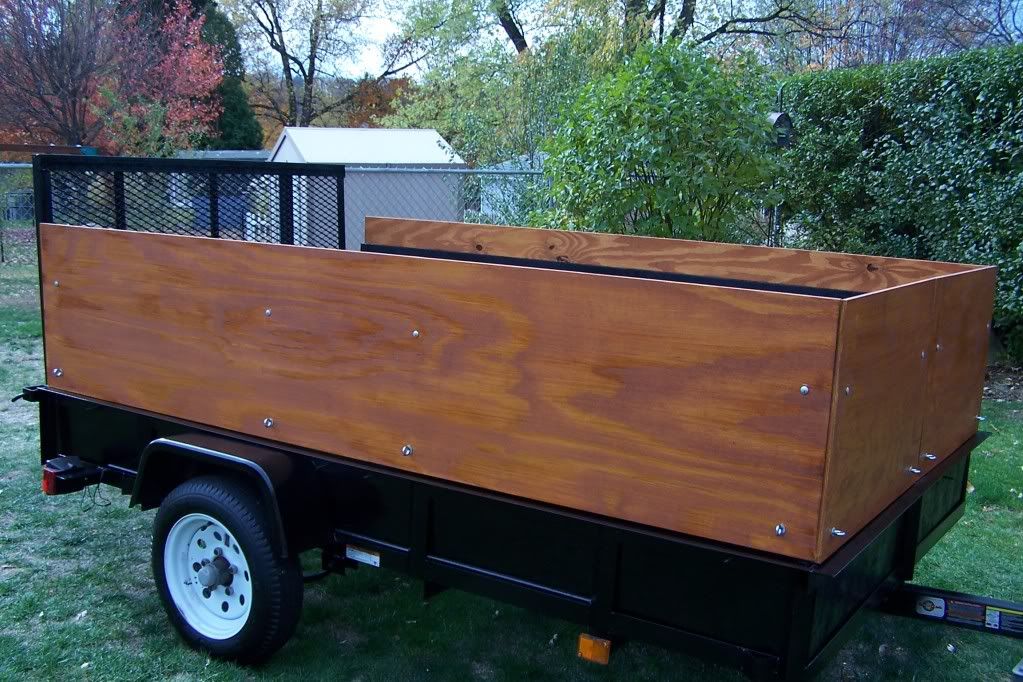 18" Craftsman (GASP! It's not commercial grade!) chain saw...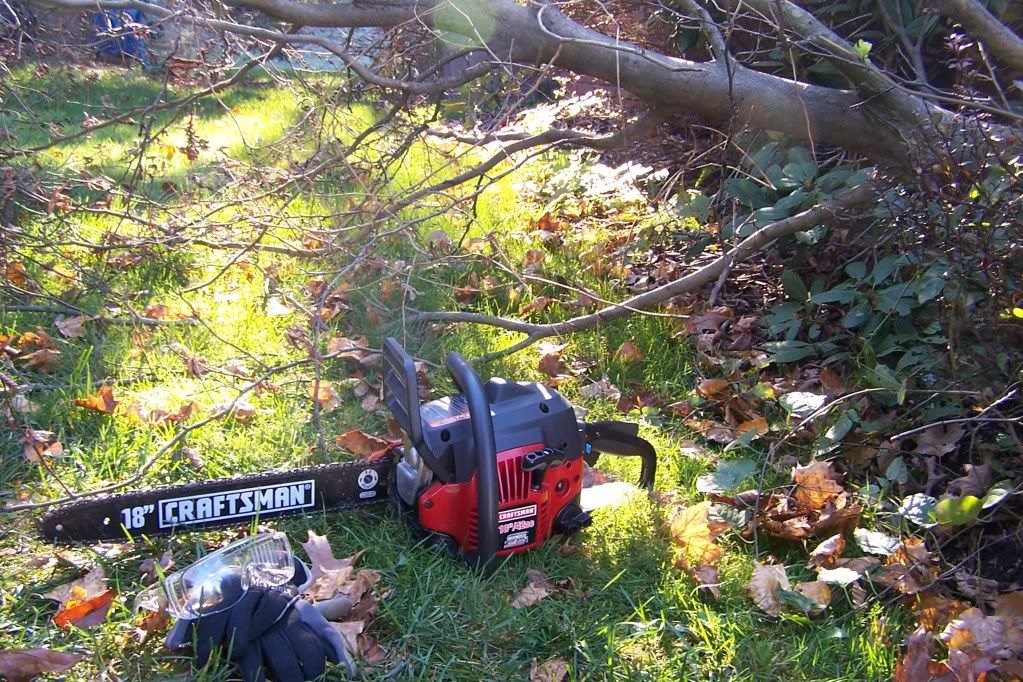 Mighty Mac hammermill chipper/shredder...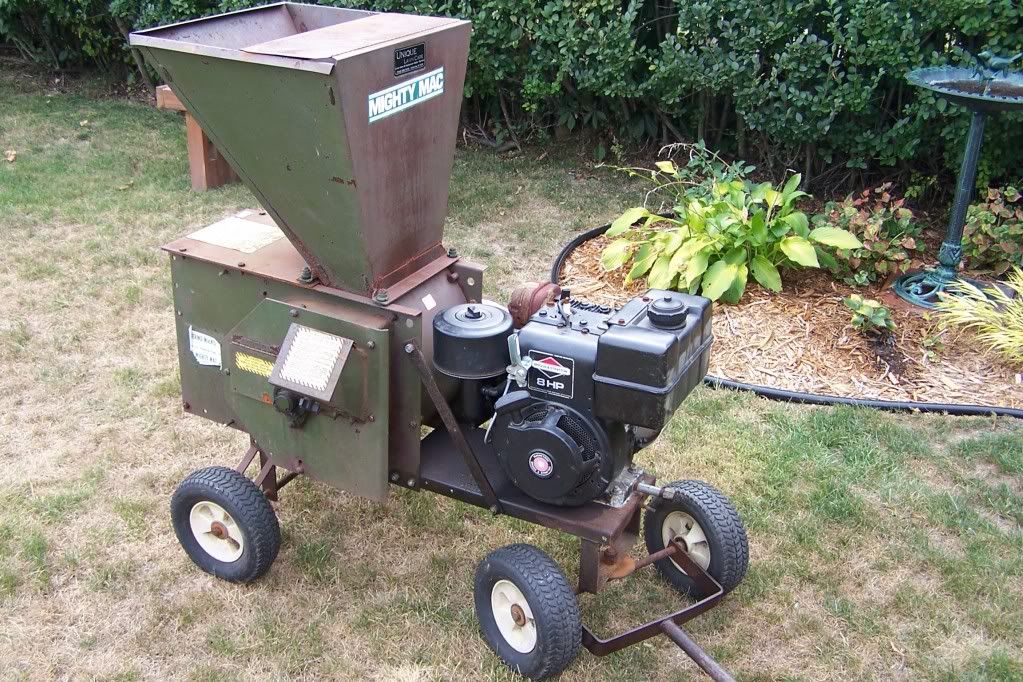 Stihl FS90R trimmer (Haha Look how clean it was!)...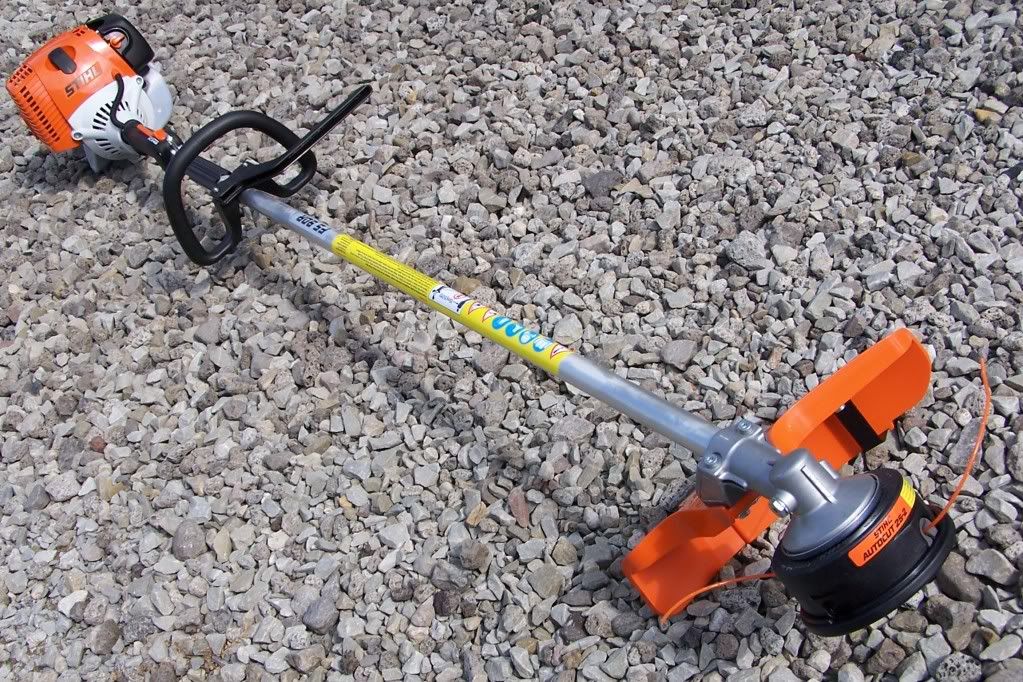 Stihl articulating hedge trimmer attachment...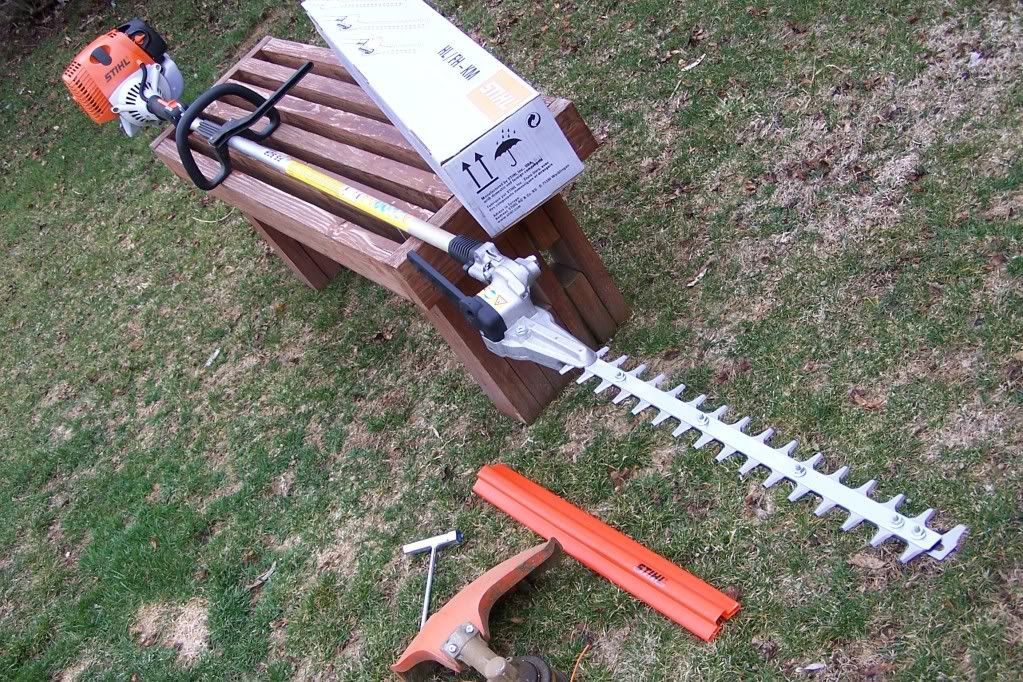 Toro 21" Super Recycler...
with a few of the spares...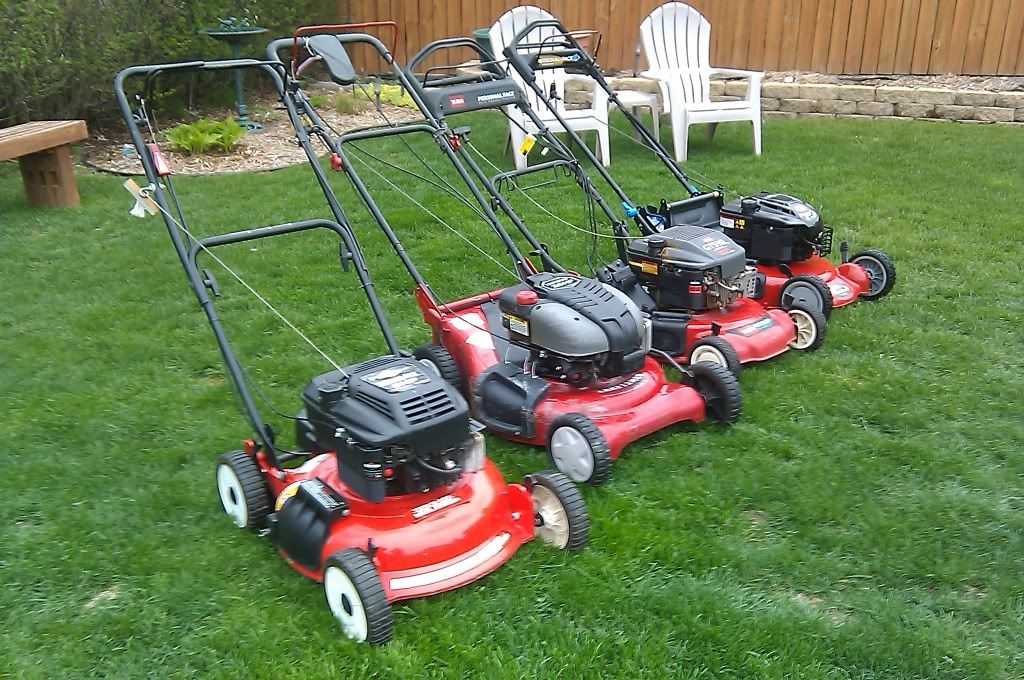 26" two stage Craftsman snowblower (Oh noes! It's not commercial grade!)...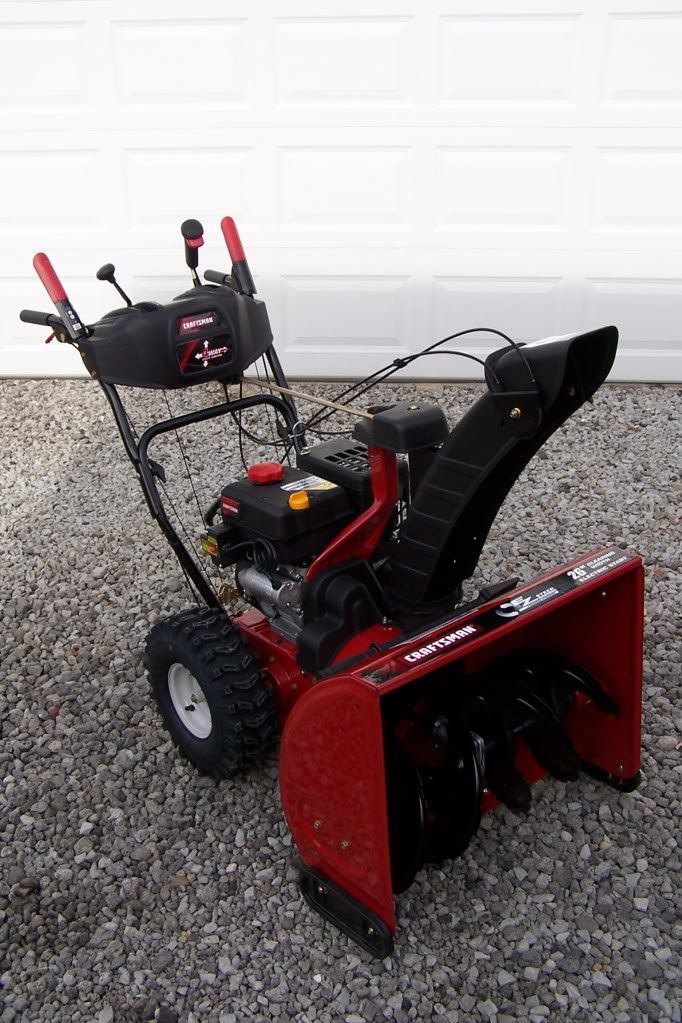 My $15.00 21" single stage MTD snowblower...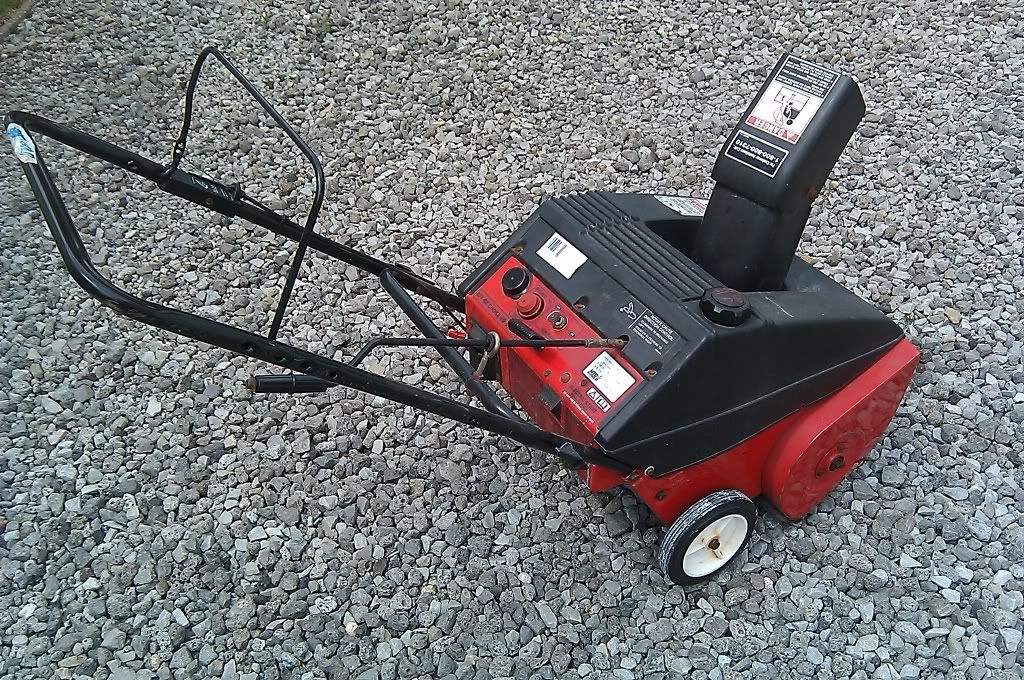 My original Craftsman blower and the Stihl that replaced it before I returned it...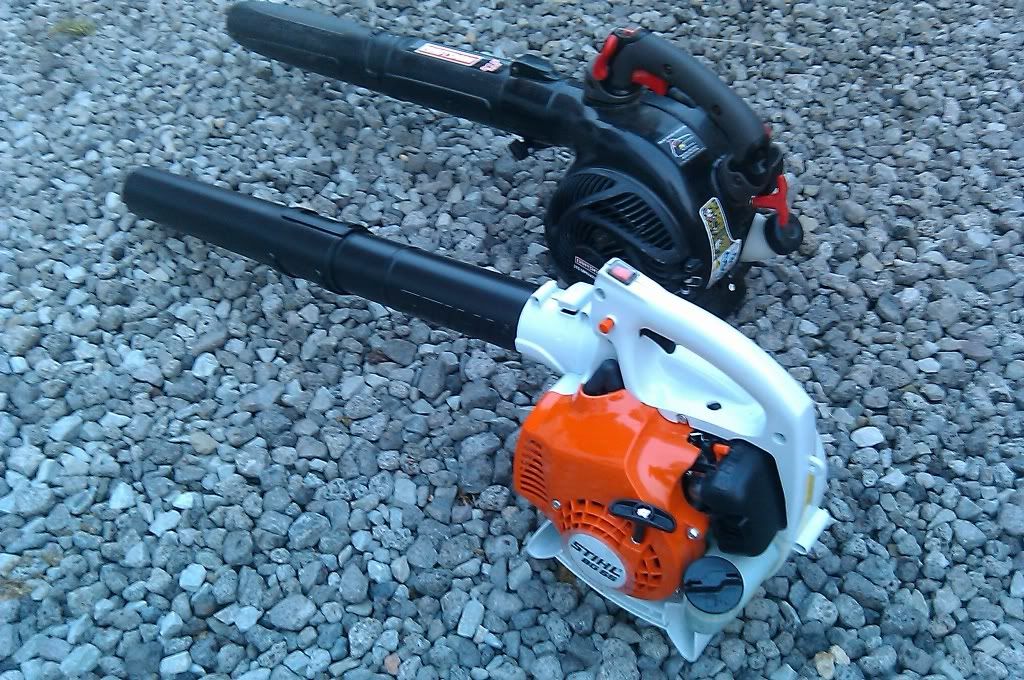 Echo PB-251 that replaced the Stihl...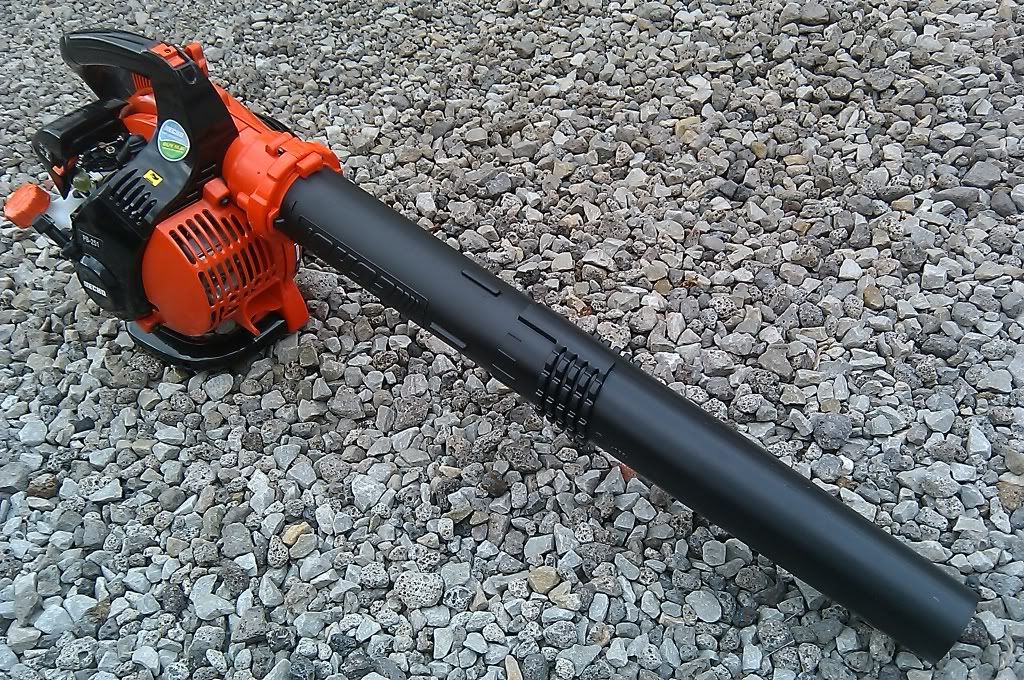 Echo PB-770T backpack blower...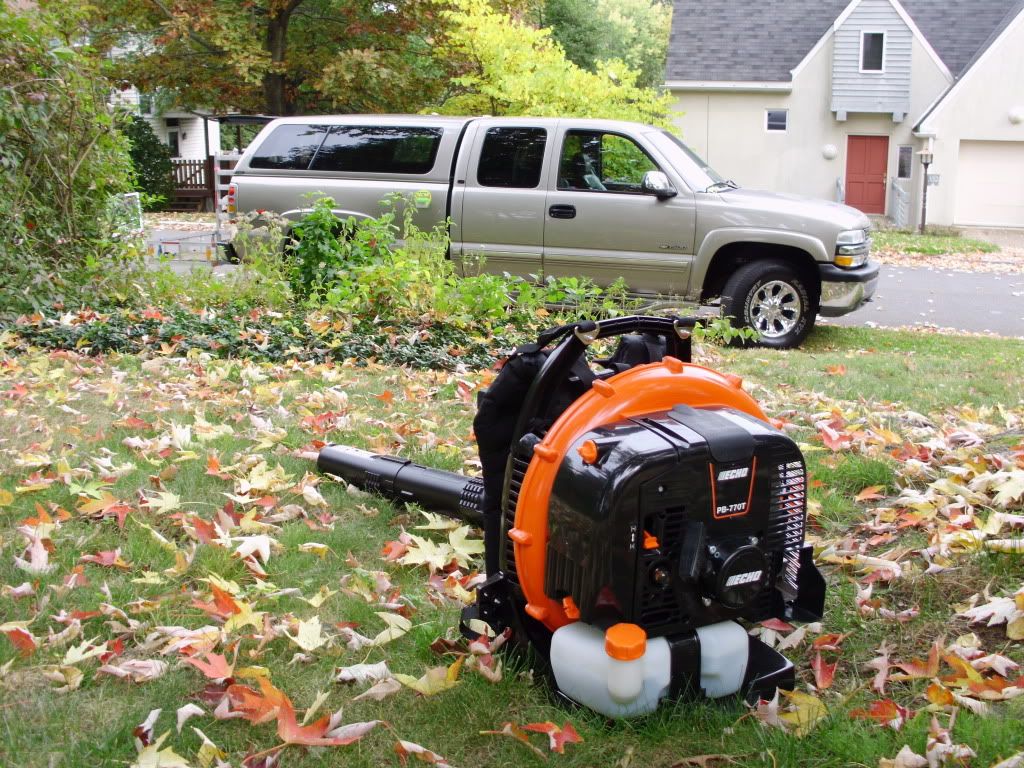 Yard Man 4-Cycle split shaft trimmer I picked up as a backup along with a pole pruner attachment...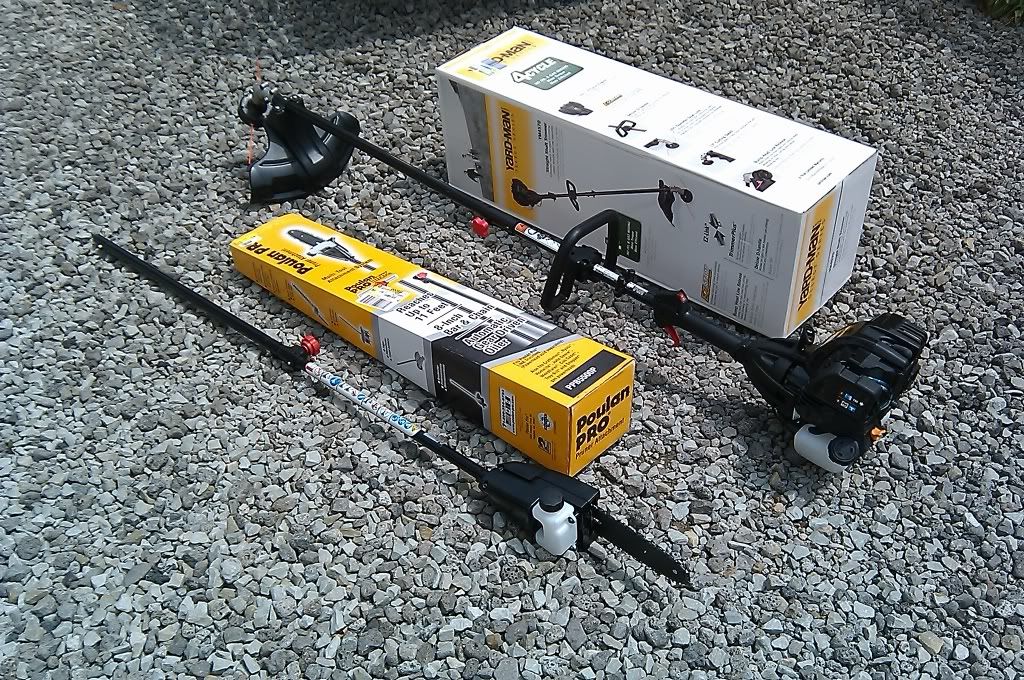 The rest of the attachments...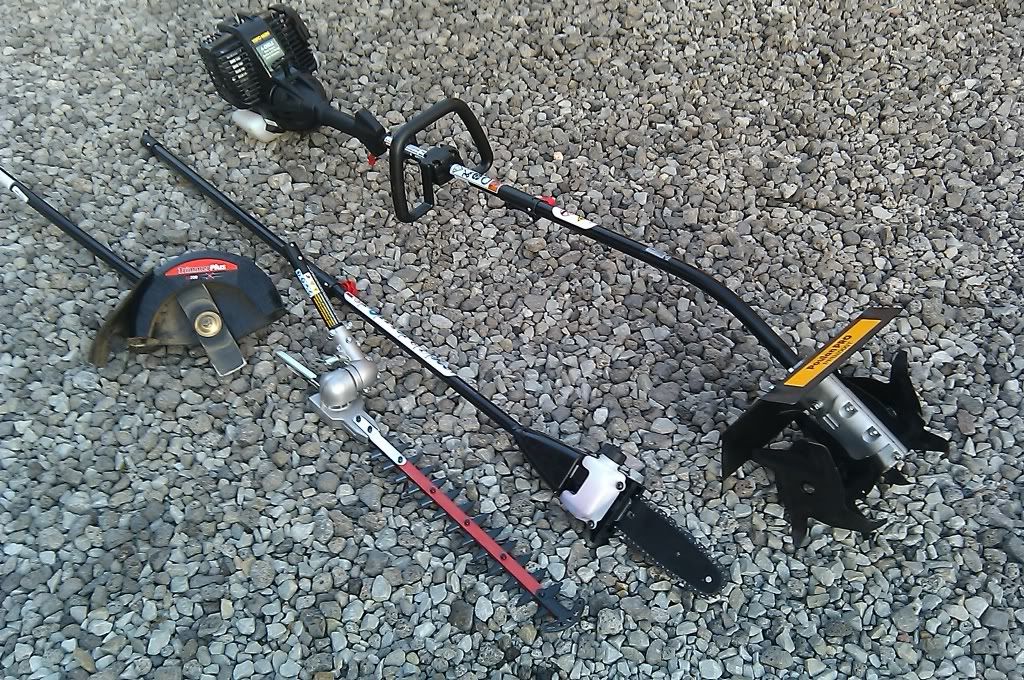 Acer Aspire laptop which I hope to have loaded with Gopher software sooner than later...
Husqvarna 24hp 54" ZTR that I just picked up a couple weeks ago (12/29/11)...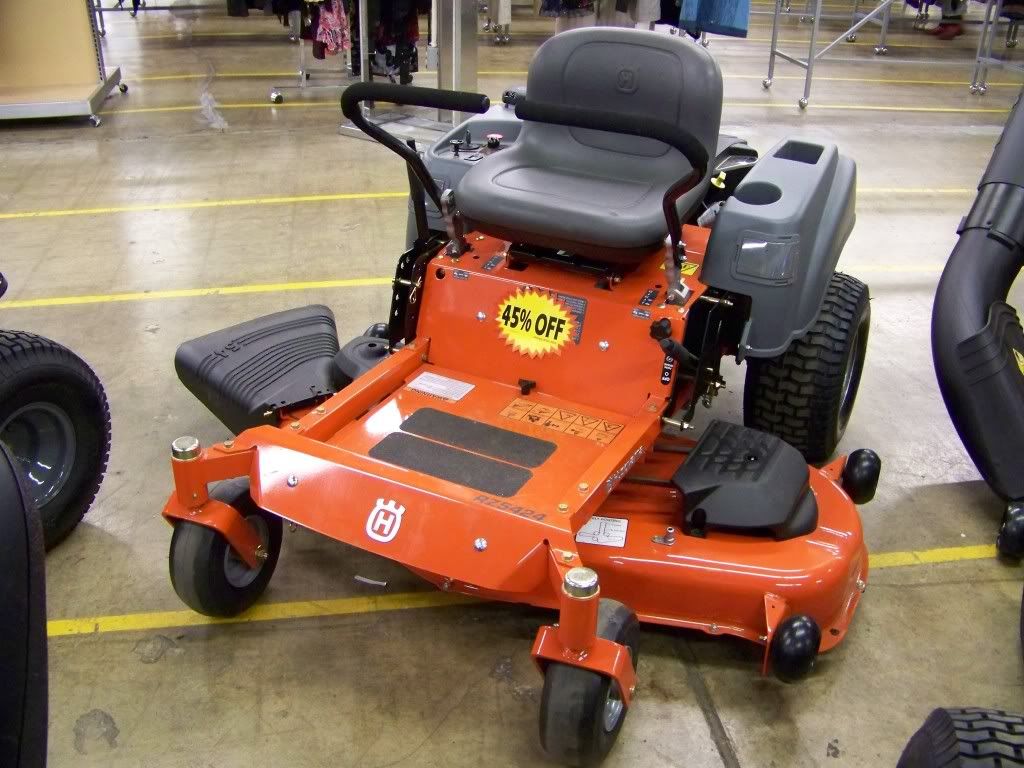 Whew!
That's a lott'a pics!!!
I'll finish up with something I consider just as important as my other pieces of equipment - my lawn signs. I never leave home without them!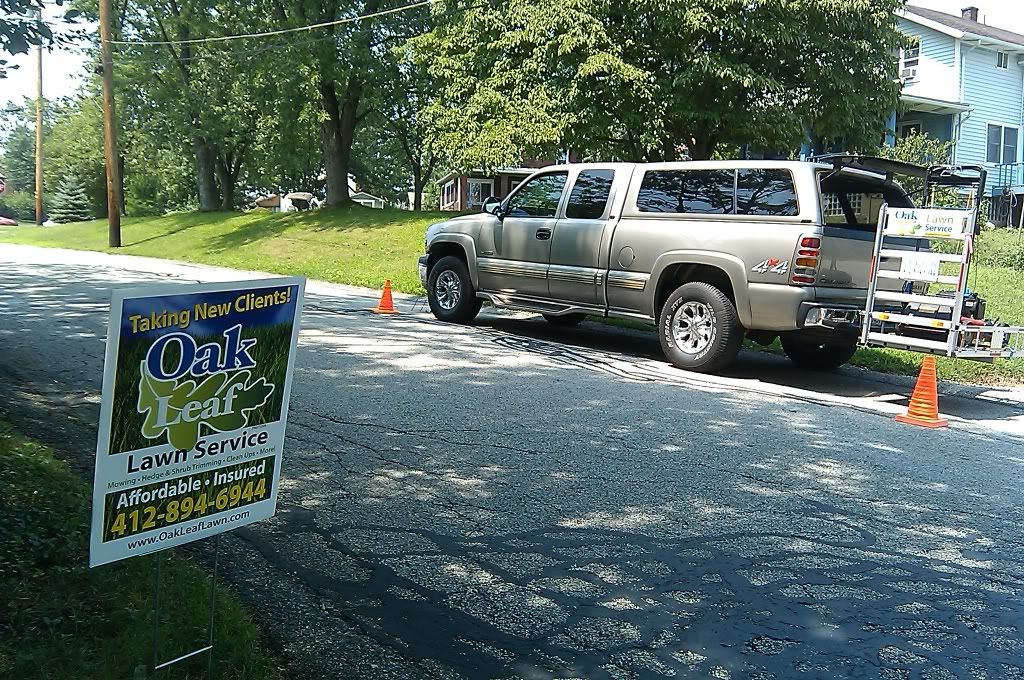 Hope you enjoyed the show!