I did my first non-residential job Saturday.
It's not an "account", it was just a one-time thing, but it was almost worth doing for free due to the "cool factor". That said, I think I'll hold onto the $100 I made in an 80 minutes.
I got to go inside the gates at the now defunct Iron City brewery. (They've moved operations outside of Pittsburgh)
The place looks like the setting for a post-apocalyptic movie now, with portions of the building torn down and a massive hole in the side of one of the buildings with an enormous pile of rubble next to it.
One of my regular mowing clients works in the movie industry and he called the other day to see if I could help out. They are filming a TV movie down the street from the brewery and plan on using the Iron City brewery lot for staff parking. There were a lot of weeds growing everywhere and they needed them buzzed so people could park and not have to walk through the mess. No mowing involved - all trimmer work.
It was definitely one of the most interesting jobs I've done. Aside from the historic nature of the buildings themselves, I found myself peeking inside to see the machinery that was once used to produce the famous Pittsburgh beer. There was all sorts of old equipment, parts, signs, and other interesting "junk" strewn about the place.
Who knows, maybe I'll eventually get to do some "greens work" that appears in a movie, and get nominated for "best hedges in a drama".
Lot cleanup...
Before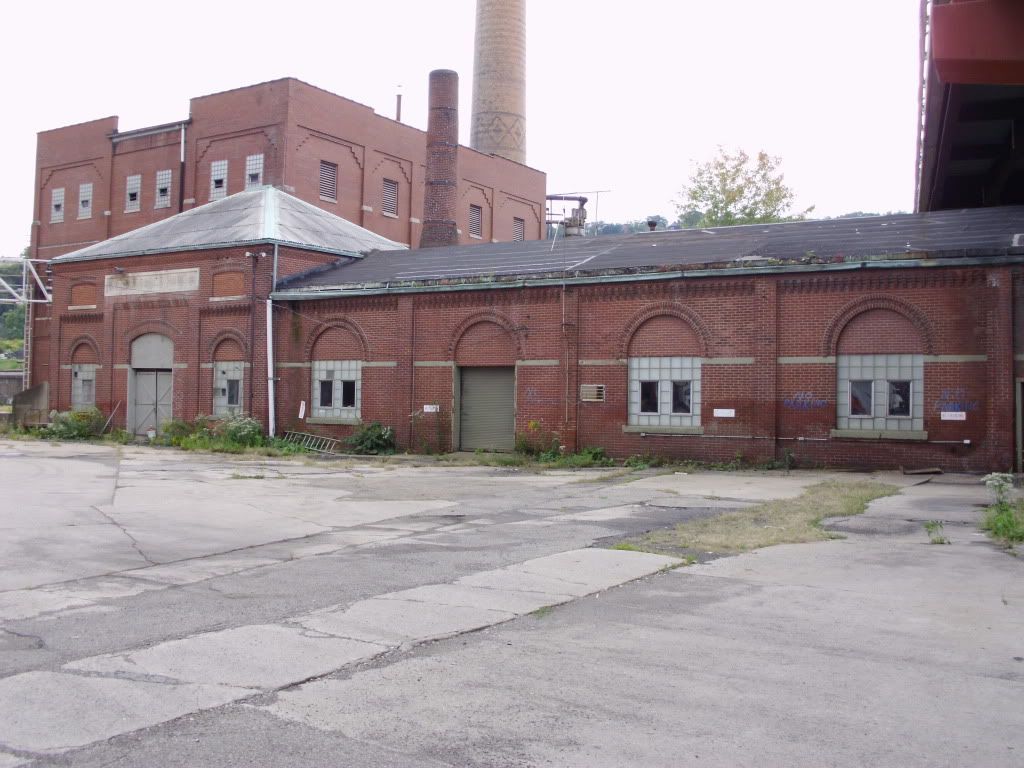 After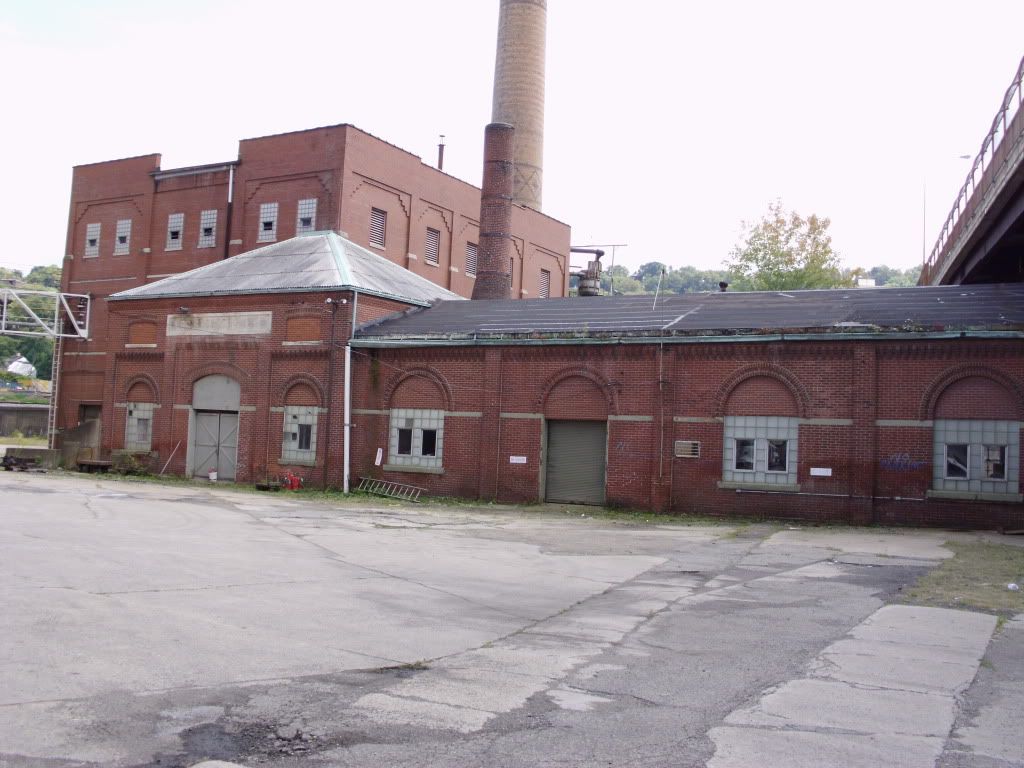 Before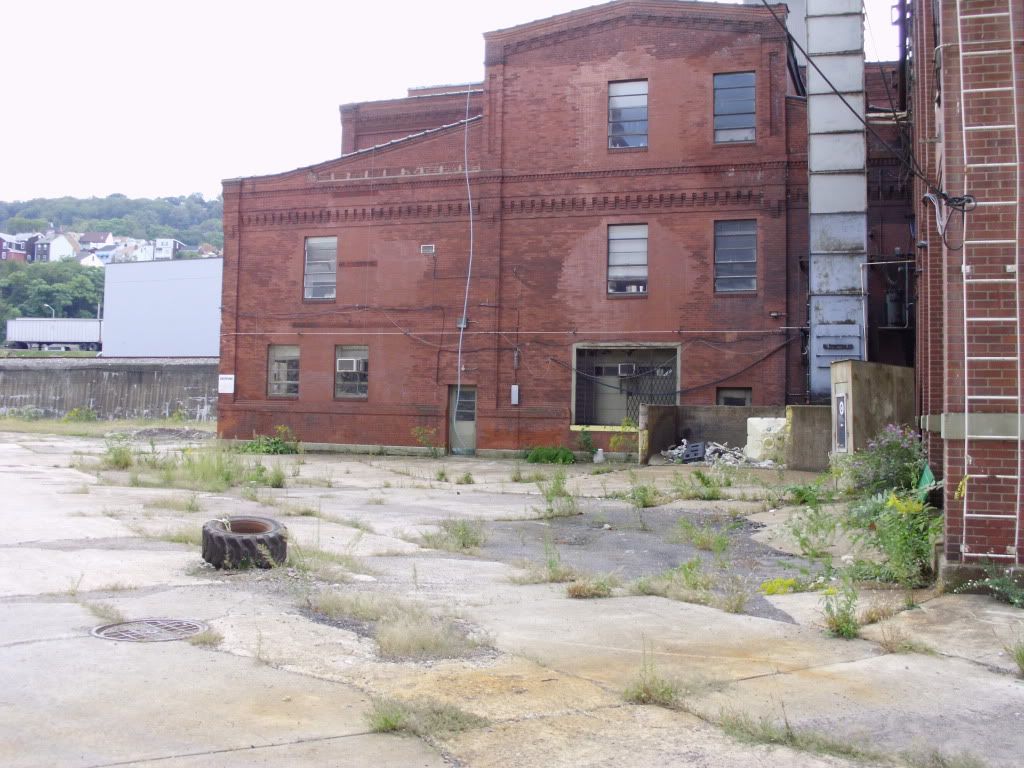 After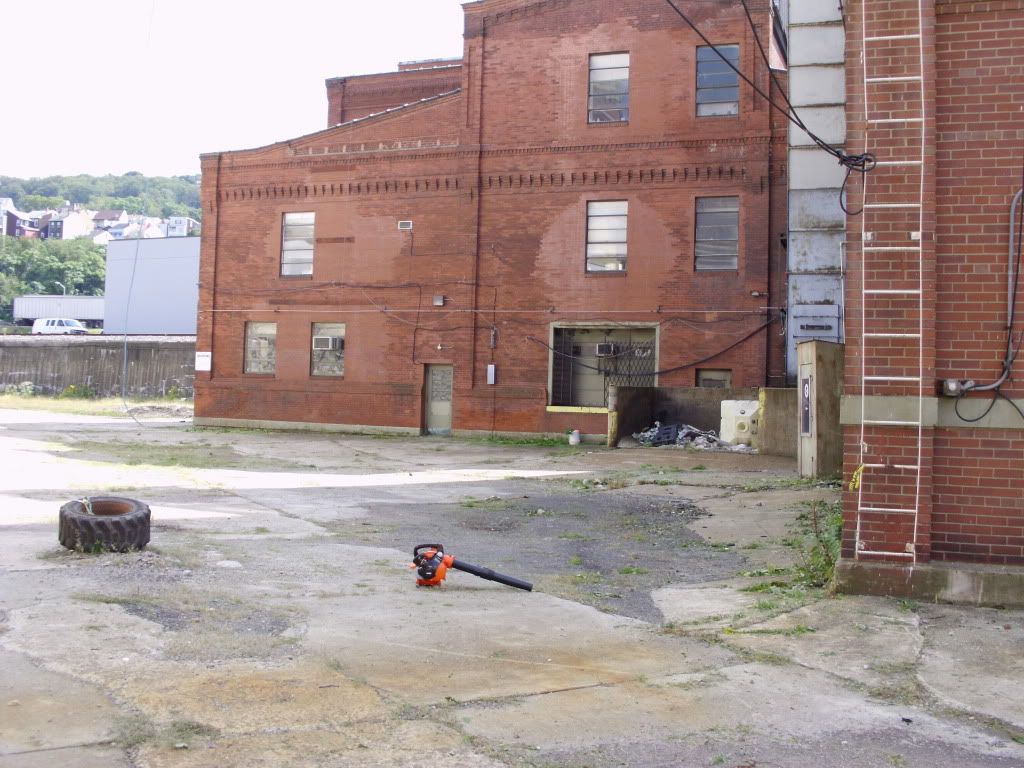 Before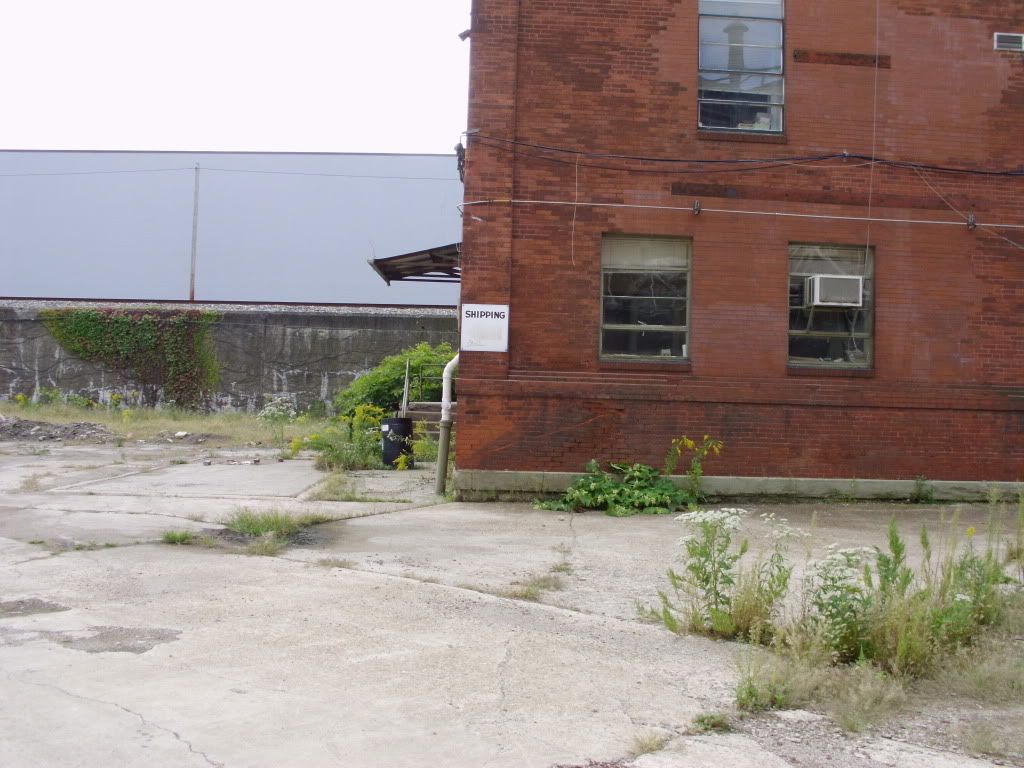 After
Misc shots:
Entering brewery...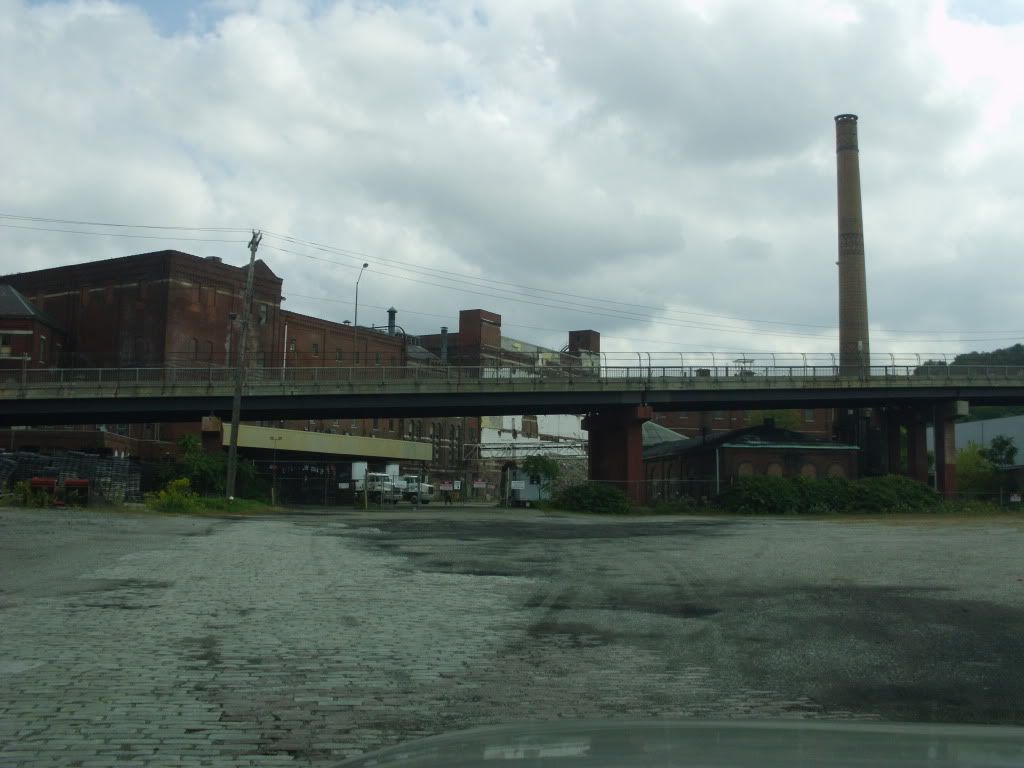 My truck. (No, not the beer truck)
View between the buildings...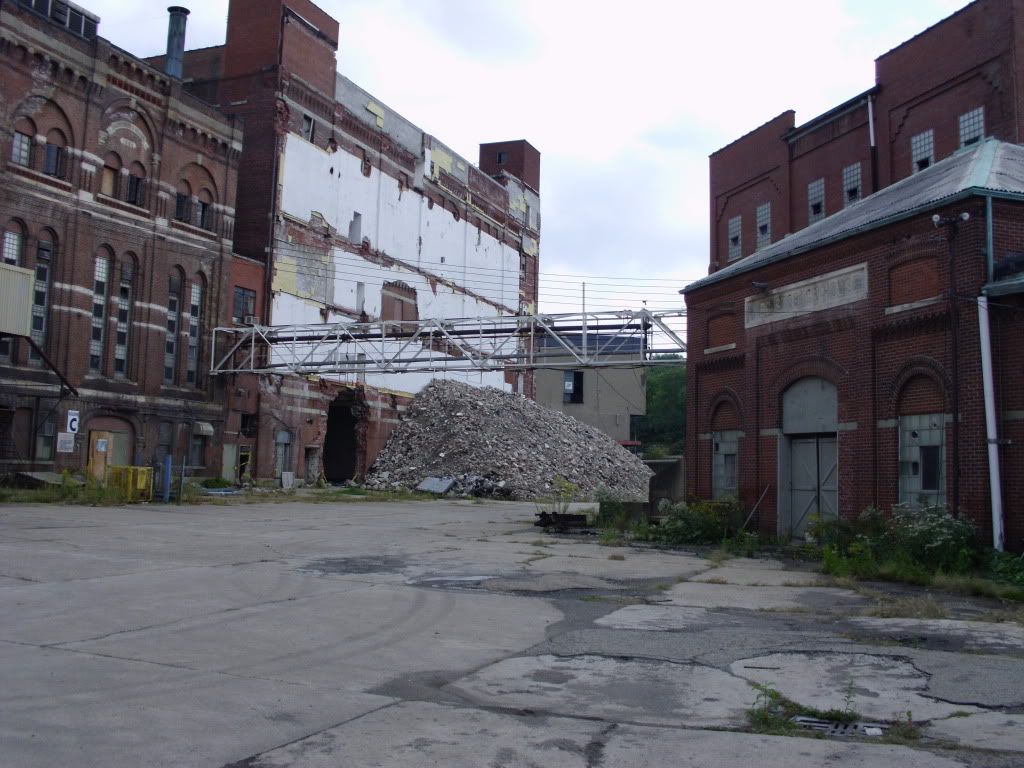 I was expecting Robocop to come clunking out at any moment...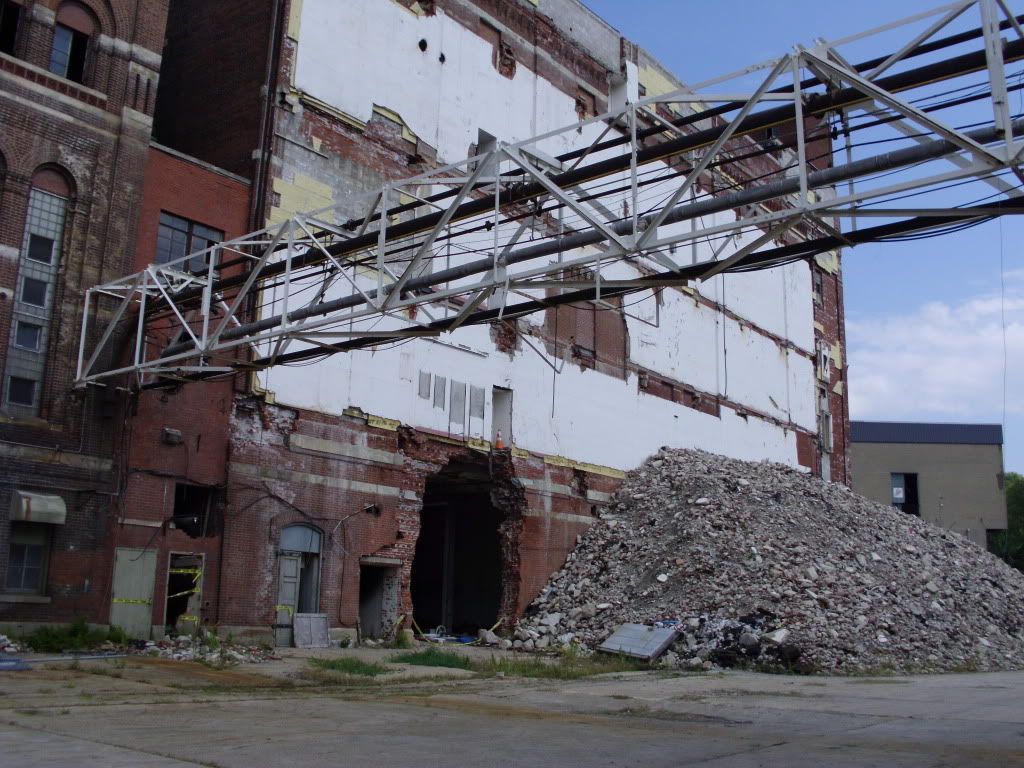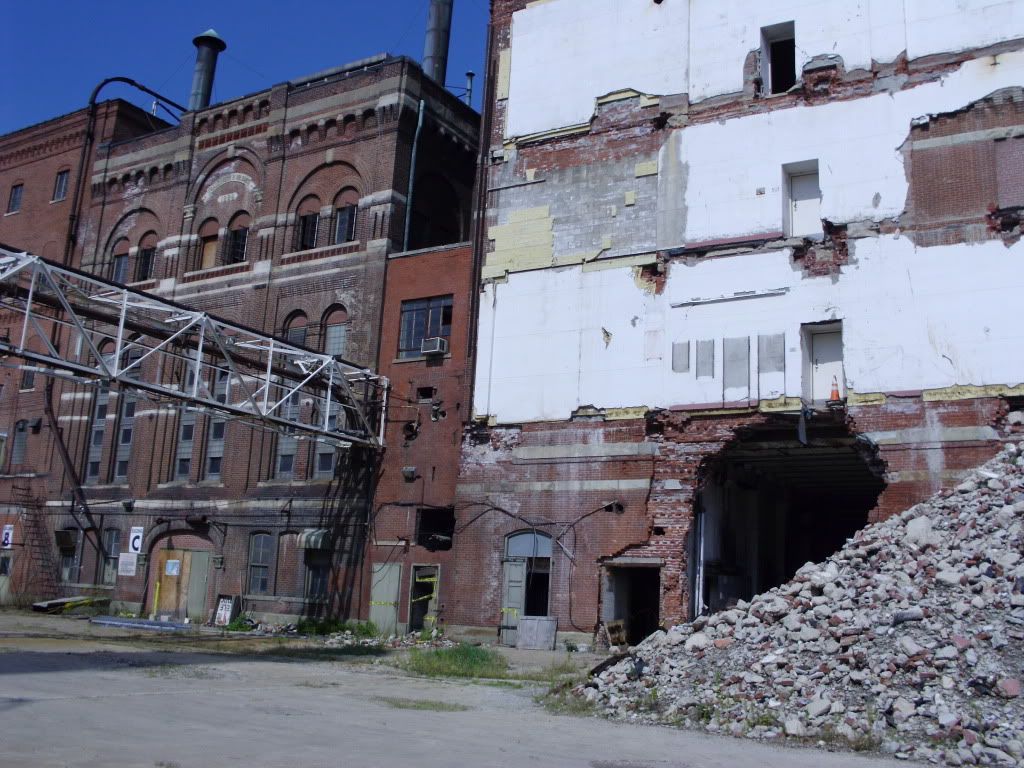 Some of you may have been in the brewery, but have you ever gone in through a ginormous hole? LOL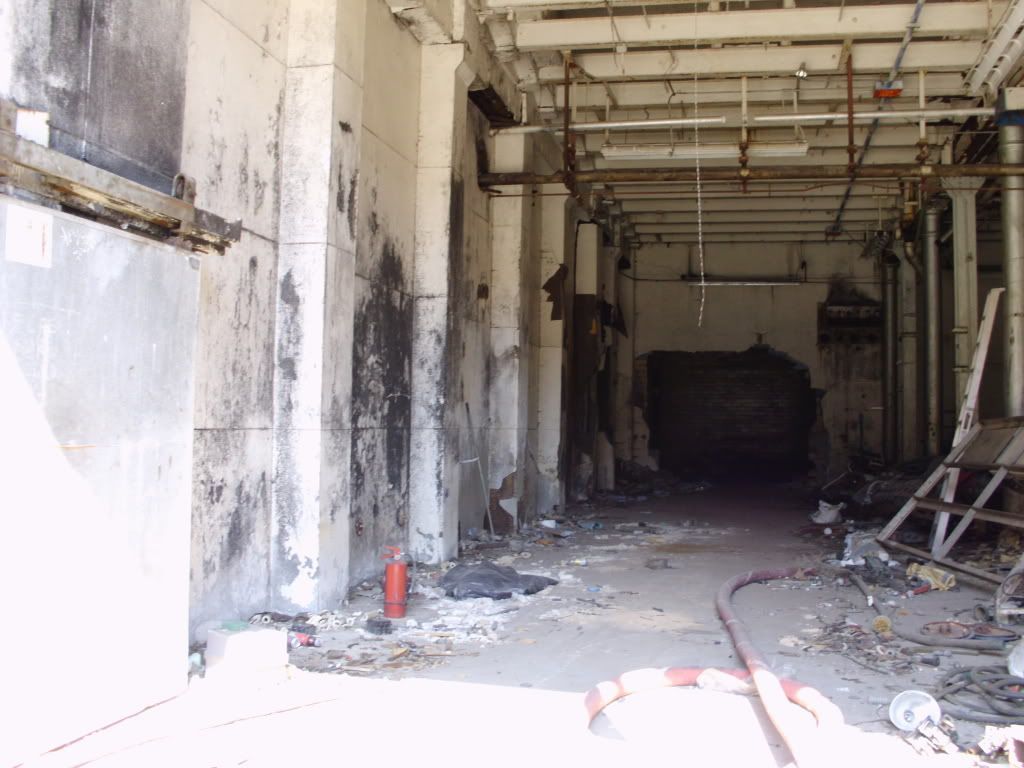 Some machinery viewed through a door that probably should be locked...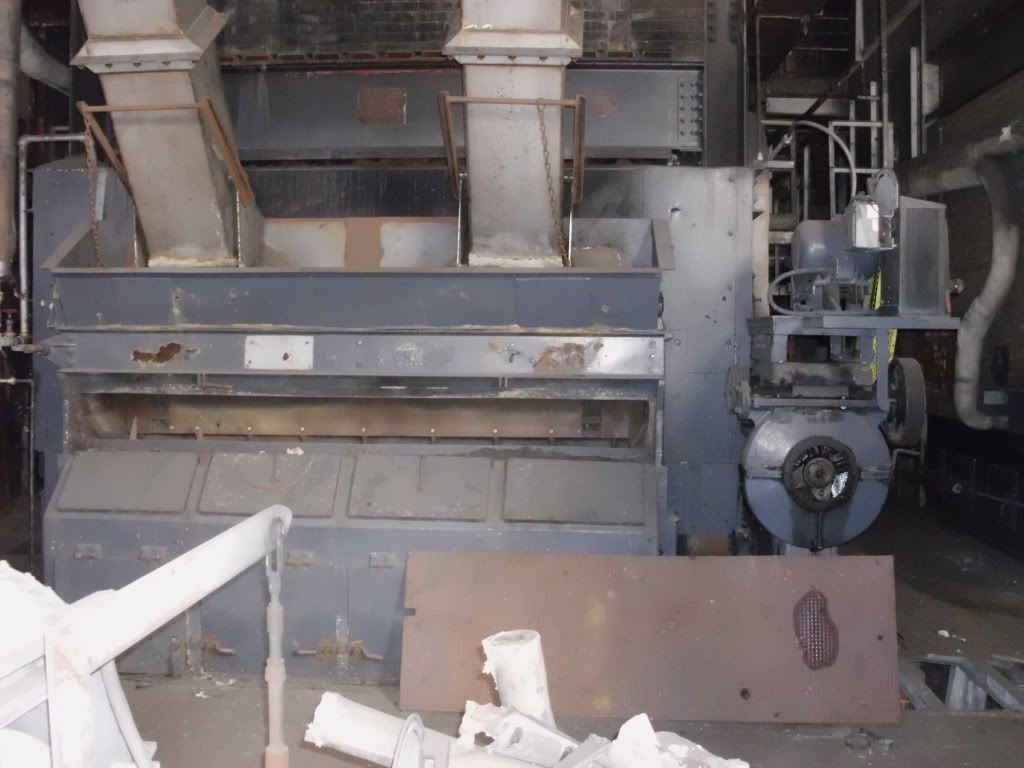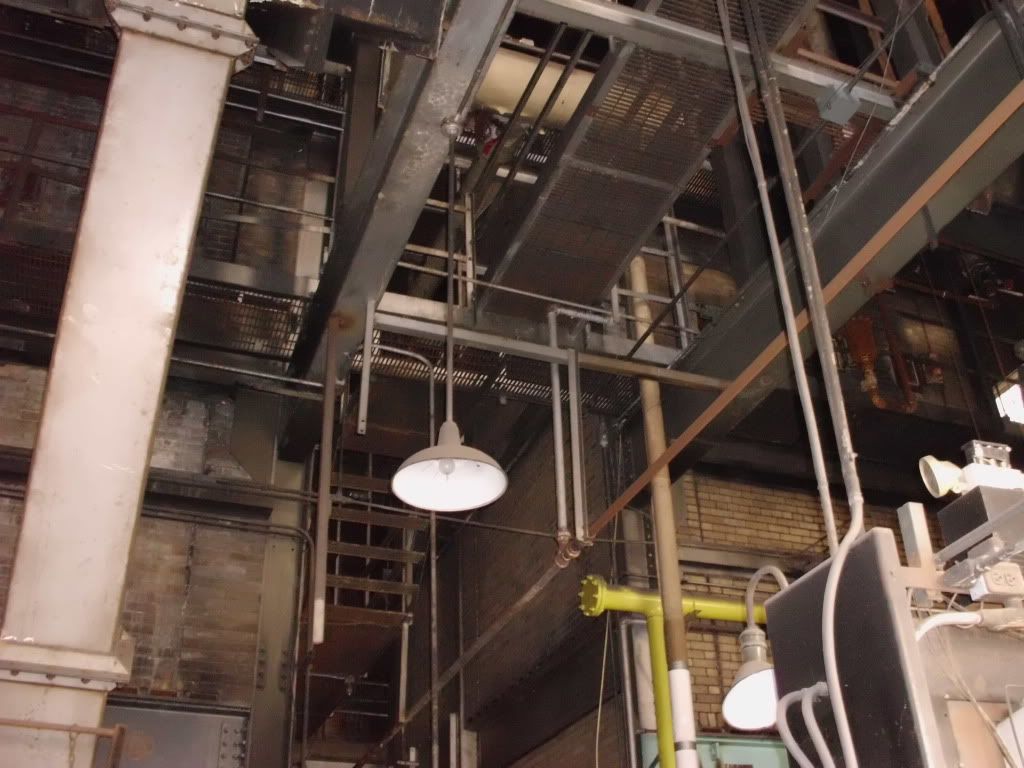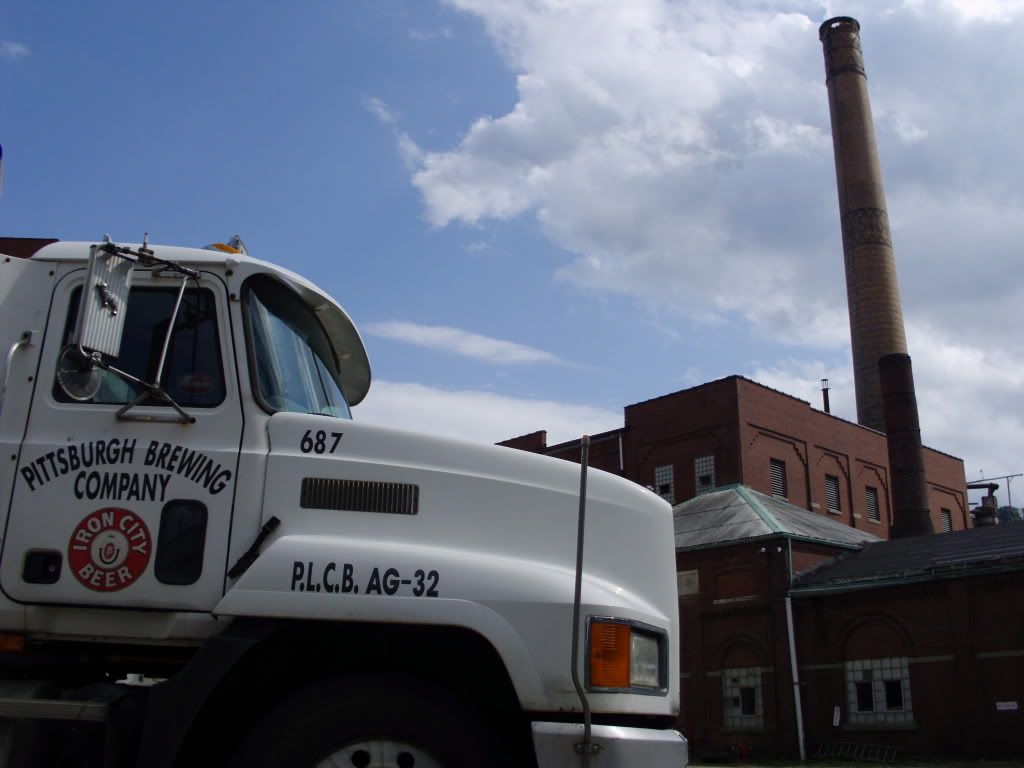 I must say, it was pretty cool.