Tired of same lawn, different day?
I find that even though it takes longer to do a cut other than a straight line along the longest run, it can break up the monotony when I throw in a diagonal cut, or a "wavy" pattern...
Diagonal cut I did today...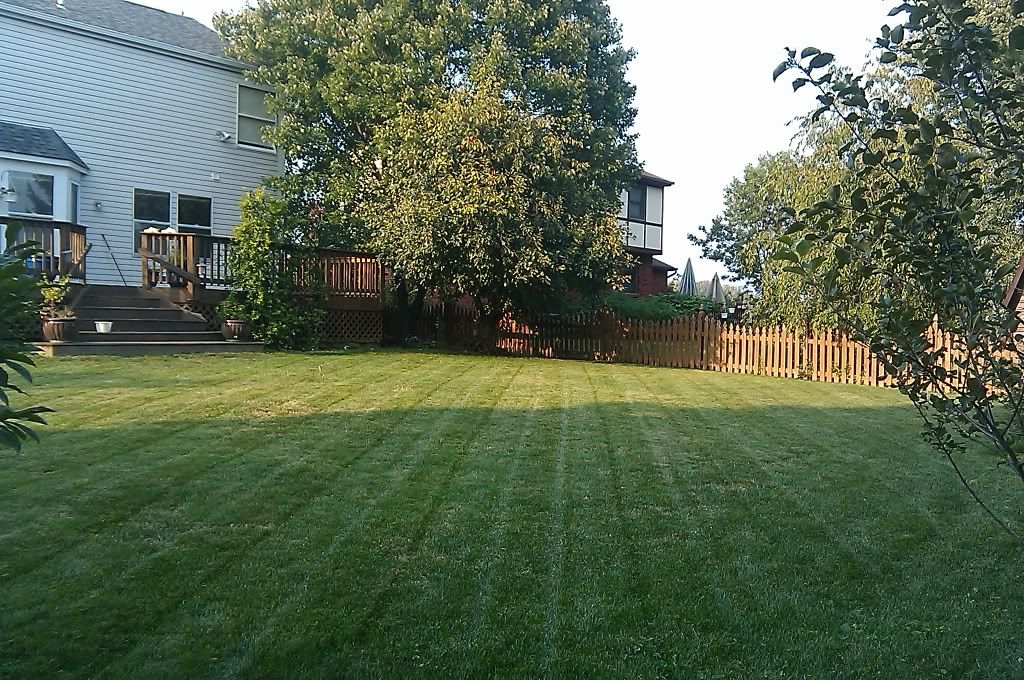 viewed from the other end...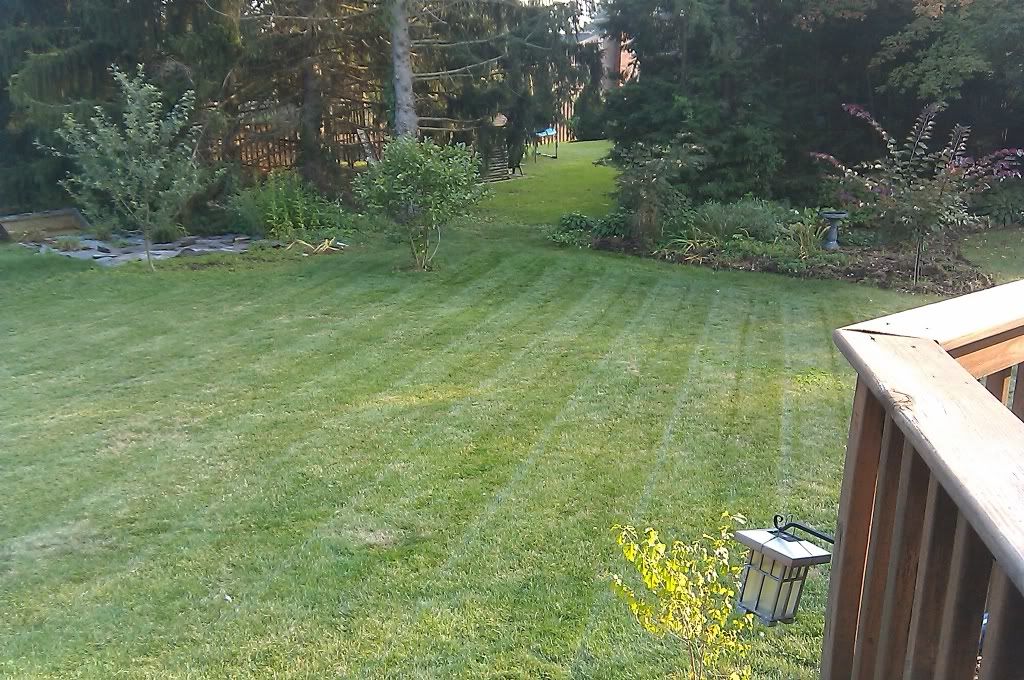 This lawn is actually pretty hard to get nice lines on because it's really bumpy, so I was happy with the way it looked today.
Same lawn done with sweeping "curves"...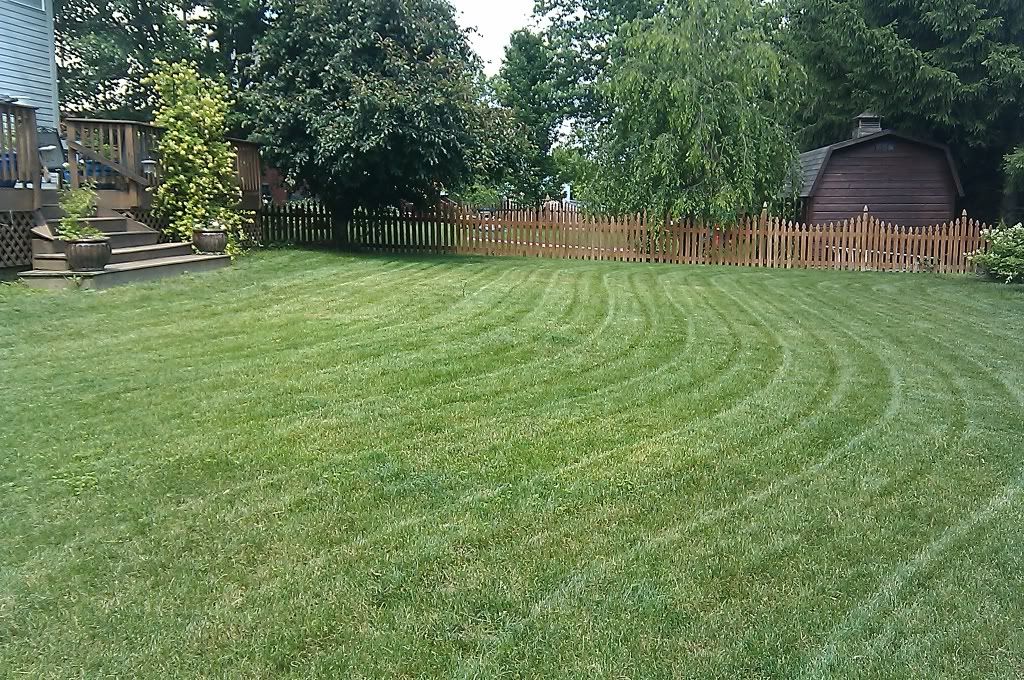 Another lawn that I like to "mix up". Sometimes I do diagonal lines, sometimes I follow the curve of the deck/flowerbed...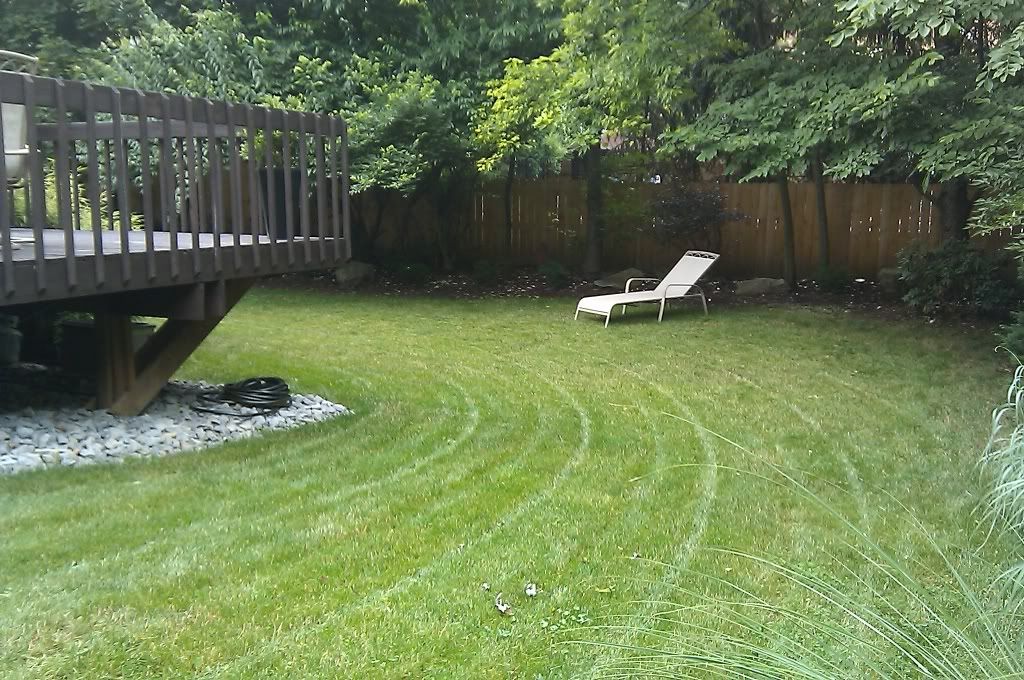 Does anyone else do stuff like this to keep from going insane?