Last month I was asking about 4 cycle trimmers, as I wanted to get some sort of backup trimmer in case my Stihl should ever crap out on me.
I figured I'd pick up something with a split shaft so I could then buy attachments for occasional use. At this stage in my business, I can't justify the expense of some of the commercial grade tools, so these should "get me by" until I can upgrade. I can then sell these off, or keep them as backups.
Here's the
thread
I started regarding 4 cycle trimmers.
I ended up getting a 26cc Yard Man Select straight shaft (split) trimmer that was on clearance at W-mart for $140.(reg $190)
While I was there, I picked up a pole pruner attachment as well, and figured I'd wait for the other attachments to go on clearance before buying them.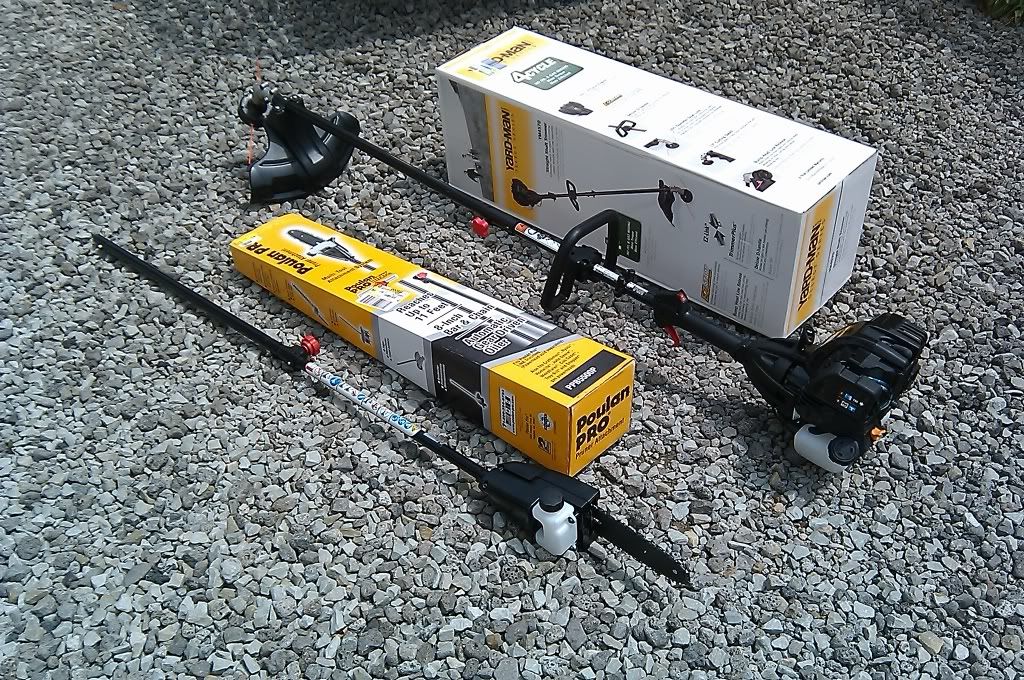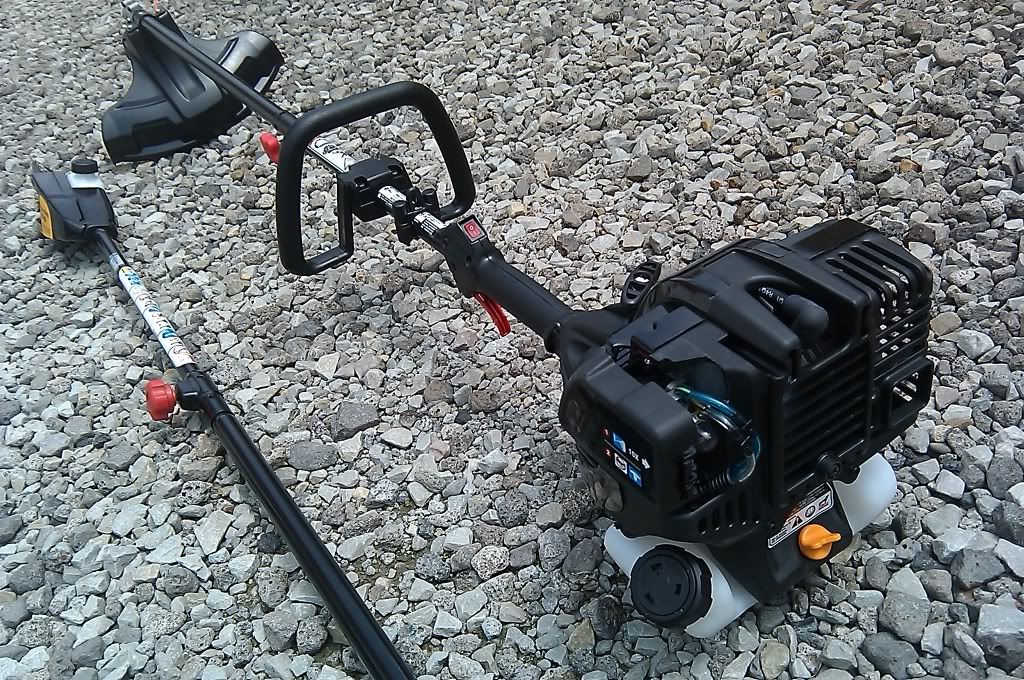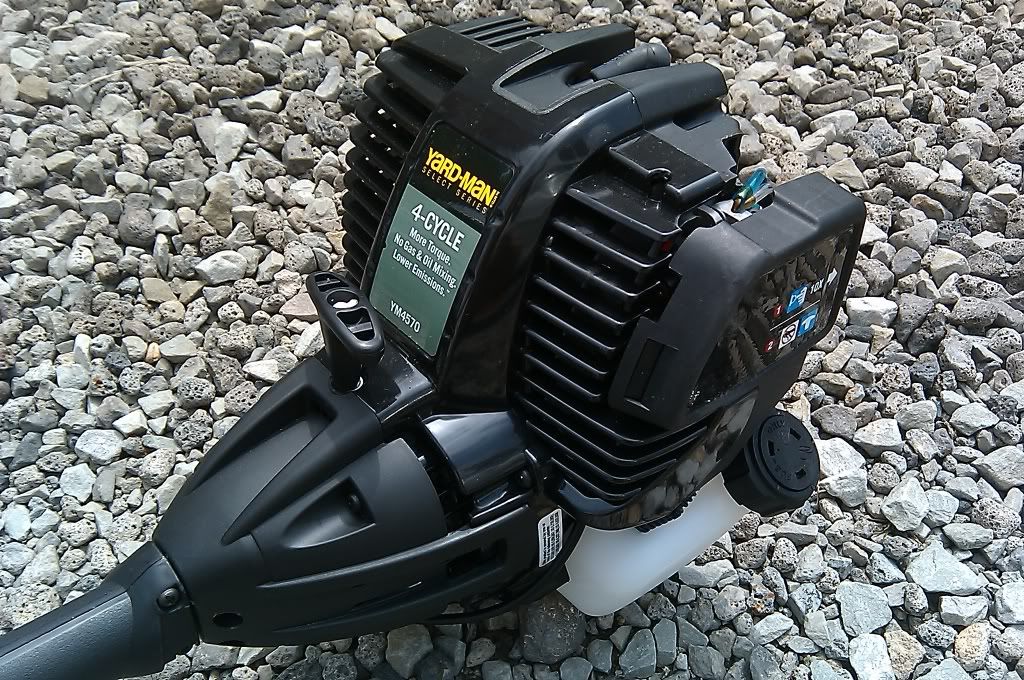 With pole pruner attachment...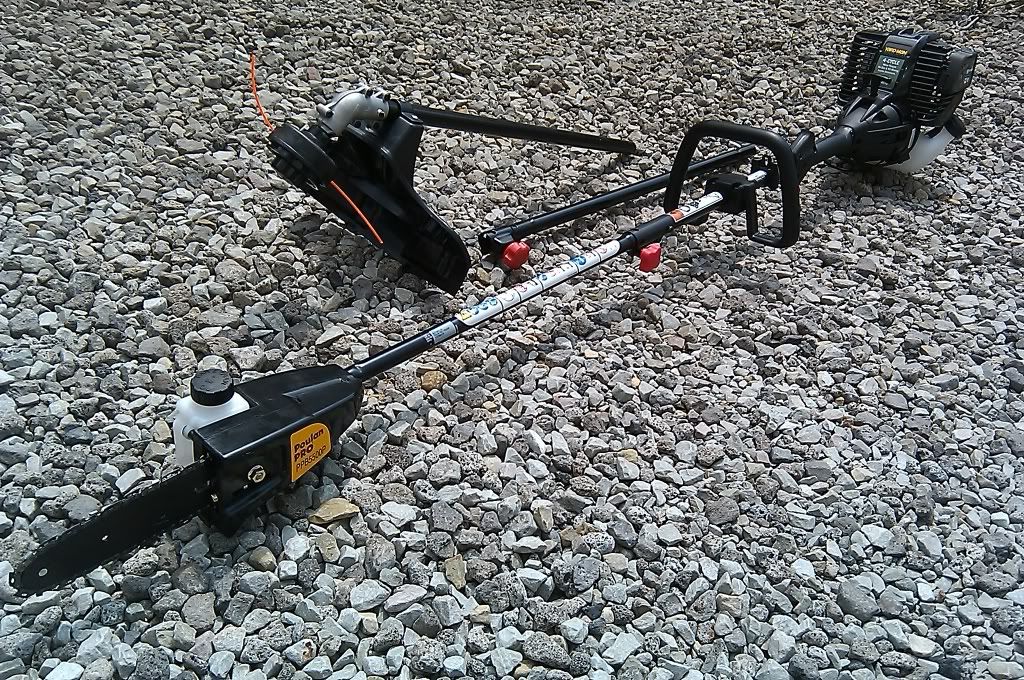 and with extension...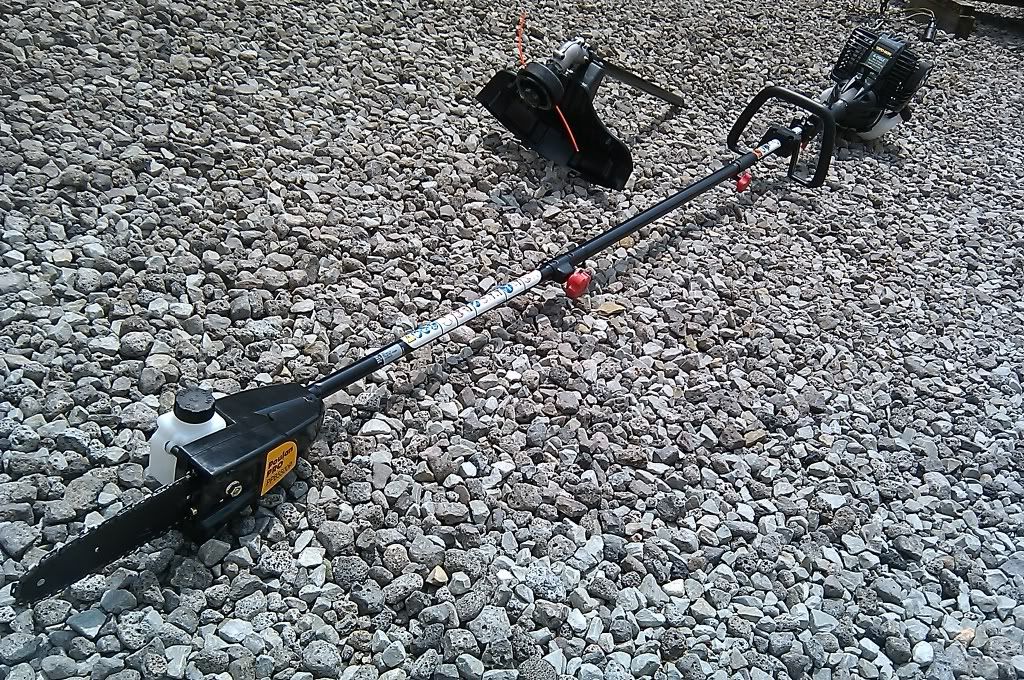 A few shots with my Stihl FS90R for comparison...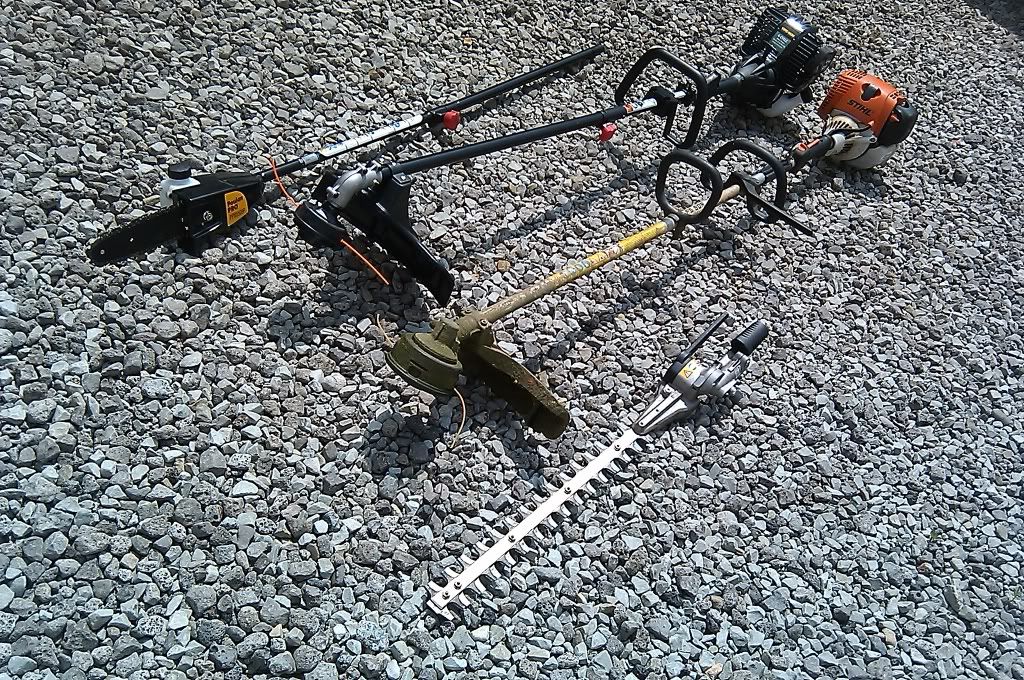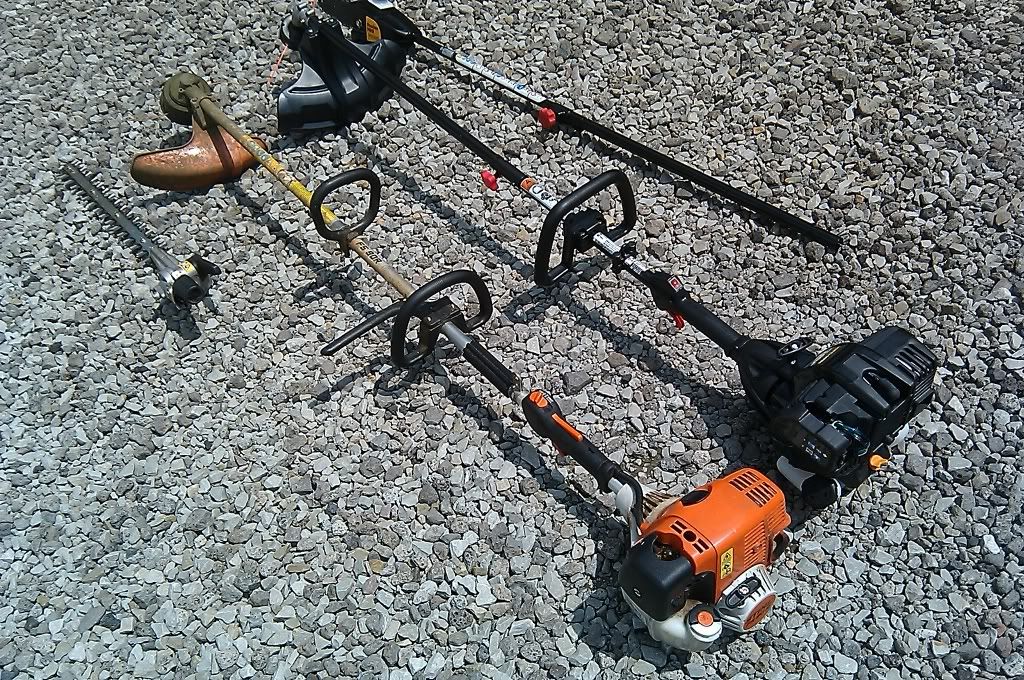 Note that the hedge trimmer attachment for the Stihl was absolutely worth the money - very well built and has been extremely useful. I highly recommend it.
Also note my forward "dork handle". LOL! It looks retarded like that, but it weighs next to nothing, isn't in the way, and comes in handy when using the hedge trimmer attchment.
Close up of the pole pruner...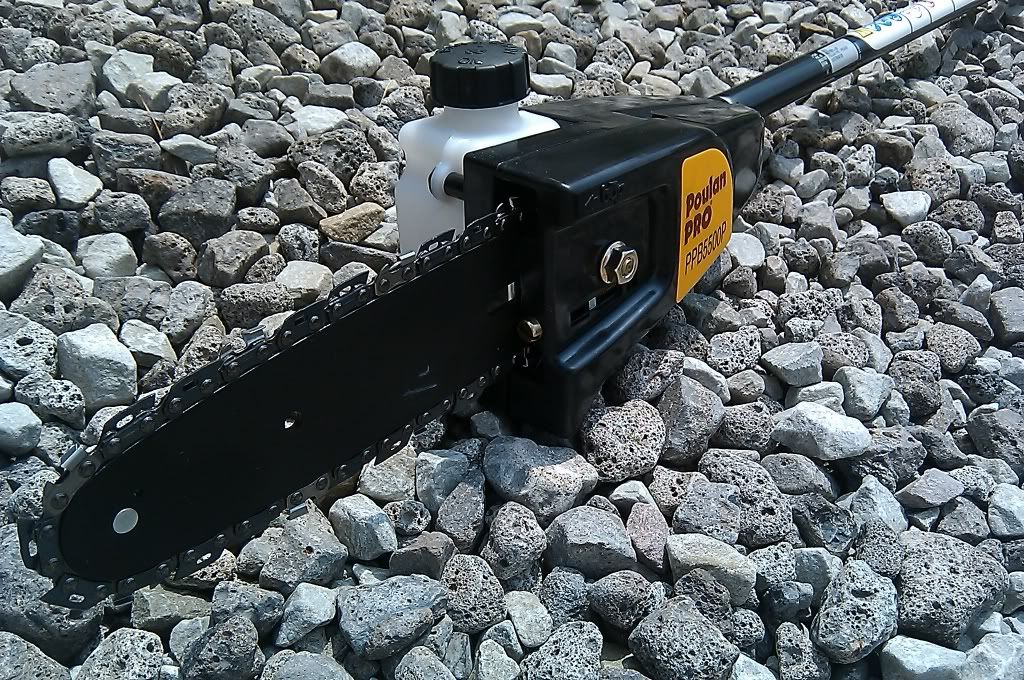 Craftsman 18' saw for comparison...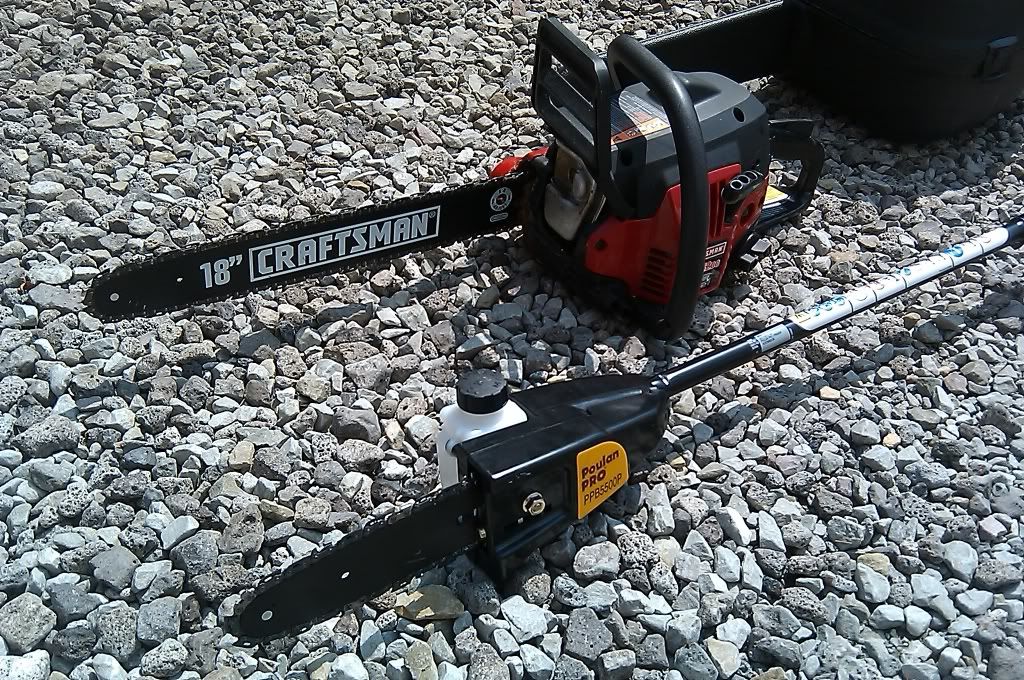 And the rest of the attachments...
(Pole Pruner, Hedge Trimmer, Edger, Cultivator)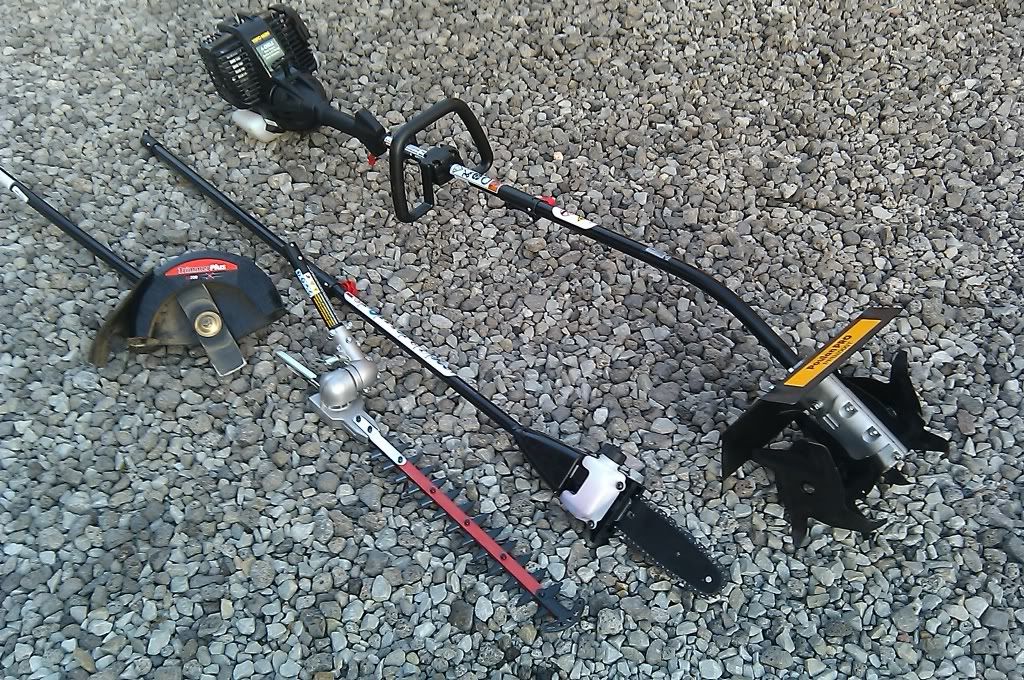 I was in W-mart last night and saw that the attachments are now on clearance so I picked them up. (prices noted are clearance prices)
Pole Pruner - $75 (I paid $92 - going back for a price adjustment!)
Hedge Trimmer - $45
Edger - (I got my edger at Lowes with a coupon - paid $60. The ones in W-mart are now $45)
Cultivator - $75
The only one I've actually used so far is the edger. Since I've never used one before I couldn't tell you if it's any good. I mean, it worked, so woo-hoo!
Hope the rest come in handy. They may be "garbage" compared to commercial grade units, but they are better than not having them at all, and until I can justify the added expense of commercial equipment, they will have to do.