Last week, while mowing at one of my regular stops, my client told me to look through the garage to see if there was anything I wanted, as she was setting up for a garage sale the next day. "There's a Lawnboy mower in there", she said.
I looked, and it was in like-new condition for only $100, but I wasn't really interested.
Then I saw it - in a dark corner... with a strip of masking tape on the handle...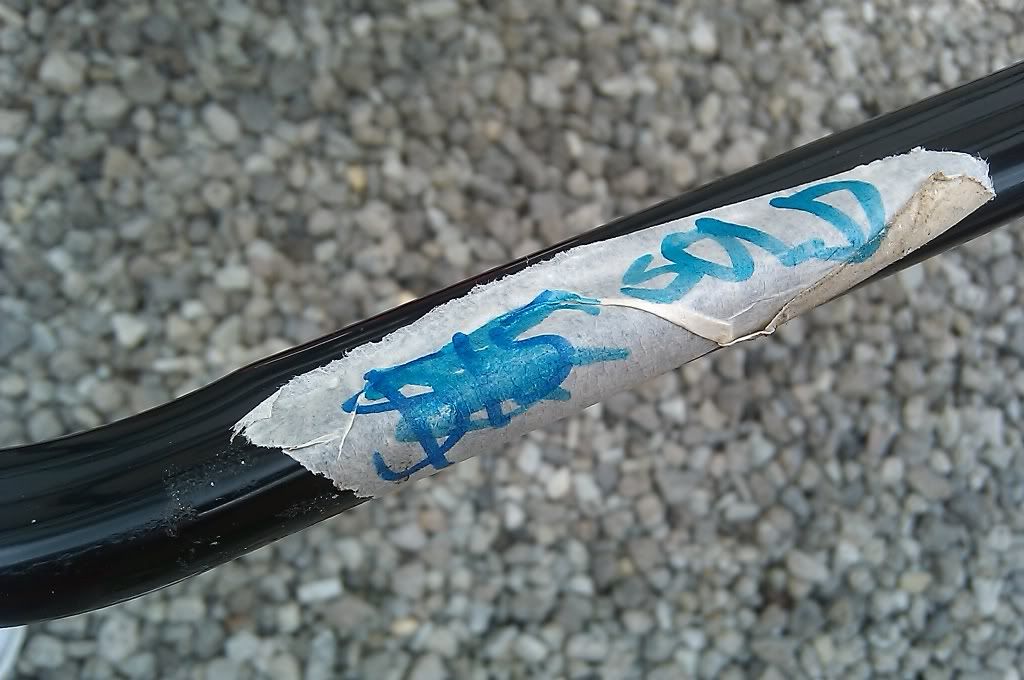 $15?!!!
"Does the snowblower run?", I asked. "I think it needs a tune-up or something", she replied, and offered to let me start it up.
"Woo-Hoo", I thought when I saw the "50:1" label on the cap. I grabbed my can from the truck and poured some in. I primed it, set the choke, and pulled a few times - nothing.
Ooops. Forgot to turn the key to the "on" position...
(click)
(Pull) Sputter...
(Pull) Sputter...
(Pull) Brrrrrrup-upp-upp-upp-upp...
Can I come back tomorrow to pick it up?
I called and arranged to go get it and brought it home today!
MTD 21" single stage with 11" clearing height.
139cc two stroke 50:1 mix
Not sure how old it is, but the decal on the Tecumseh engine says something about "meeting California 2006 something or other", so I'm assuming it's no older than that.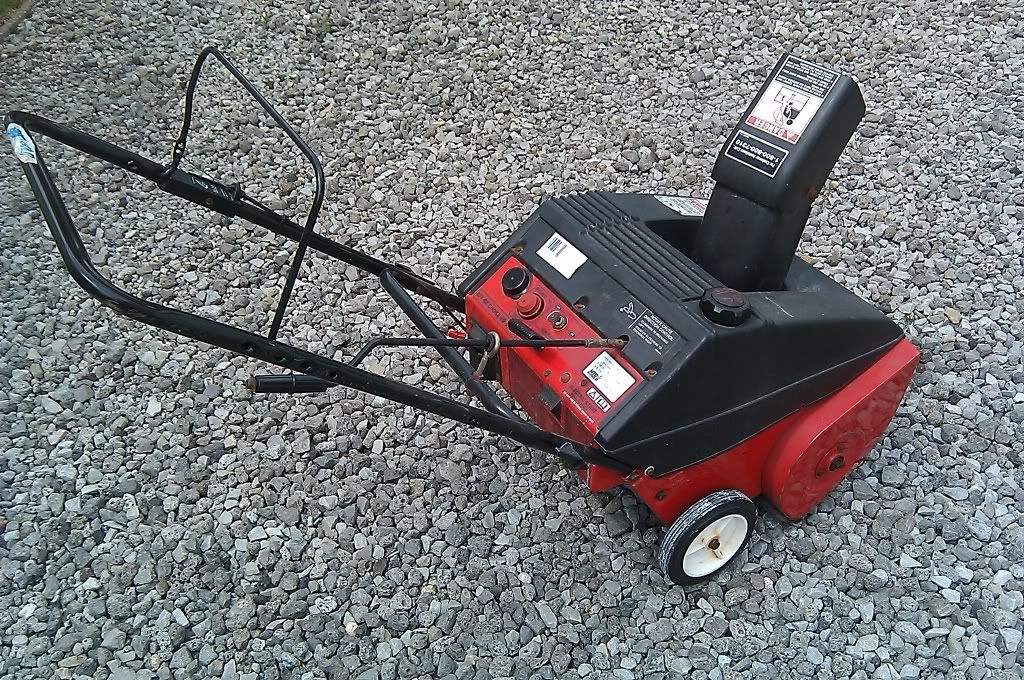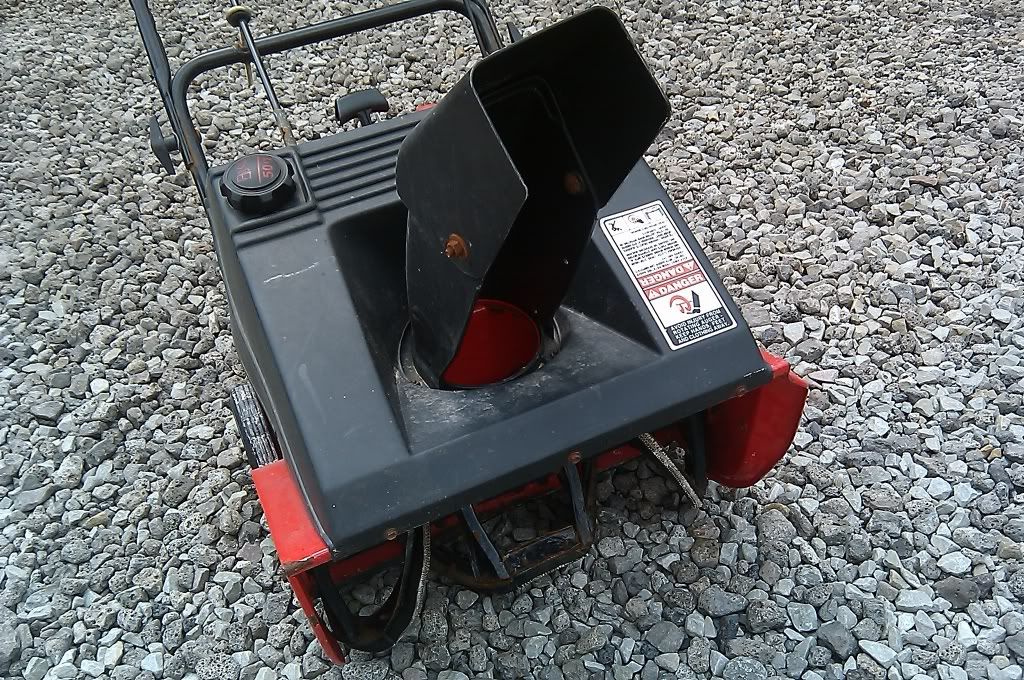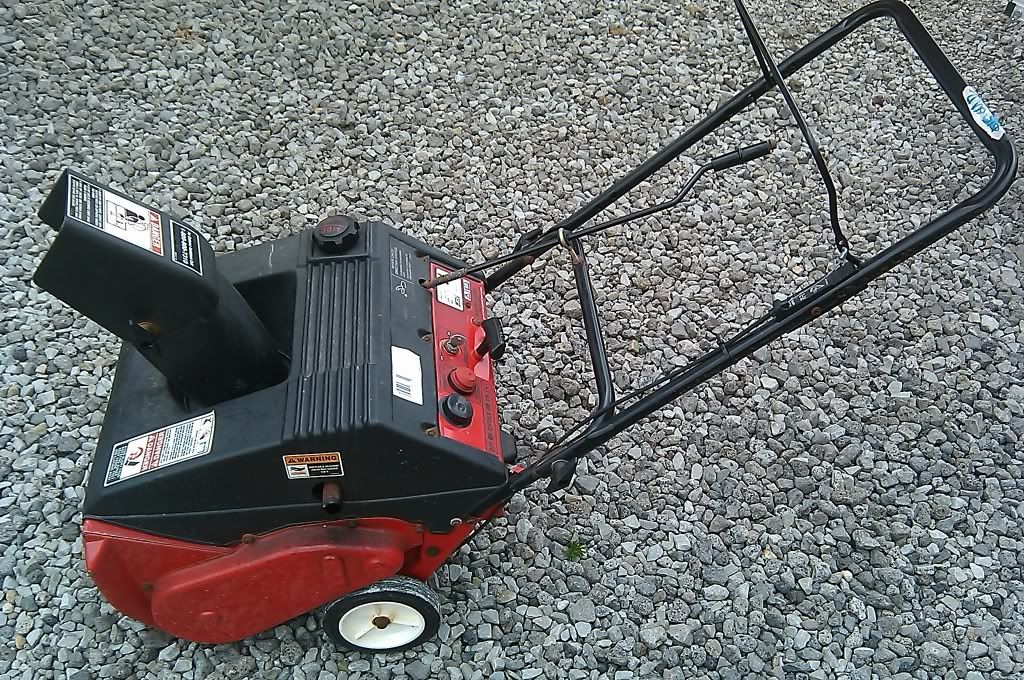 She told me that "everyone wanted that snowblower!" LOL.
"Sorry, it's already sold - it's written on the tag", she would reply. haha! Hedgemaster FINALLY catches a break. I NEVER run across deals like that.
Heck, even if it doesn't run that well, I'm only out $15. I may take it to my dealer and have the shop guys look at it to see if it needs the paddles replaced and see what it would cost to have them check the engine over.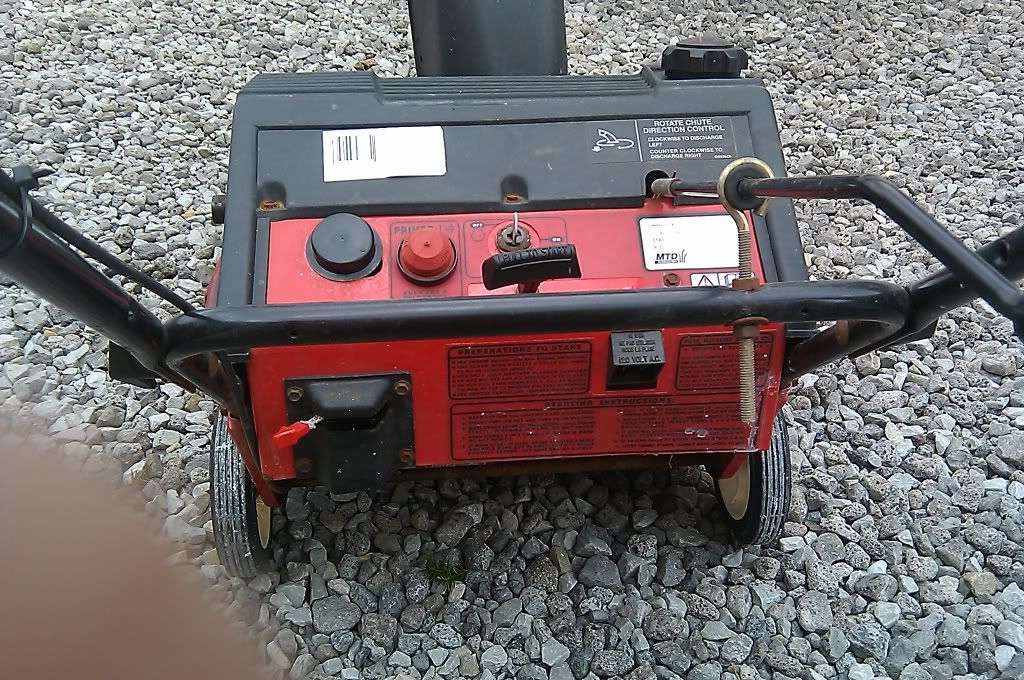 It's "electric start", but I didn't get the cord. I don't understand the need for it anyway, as it's incredibly easy to pull start as it is.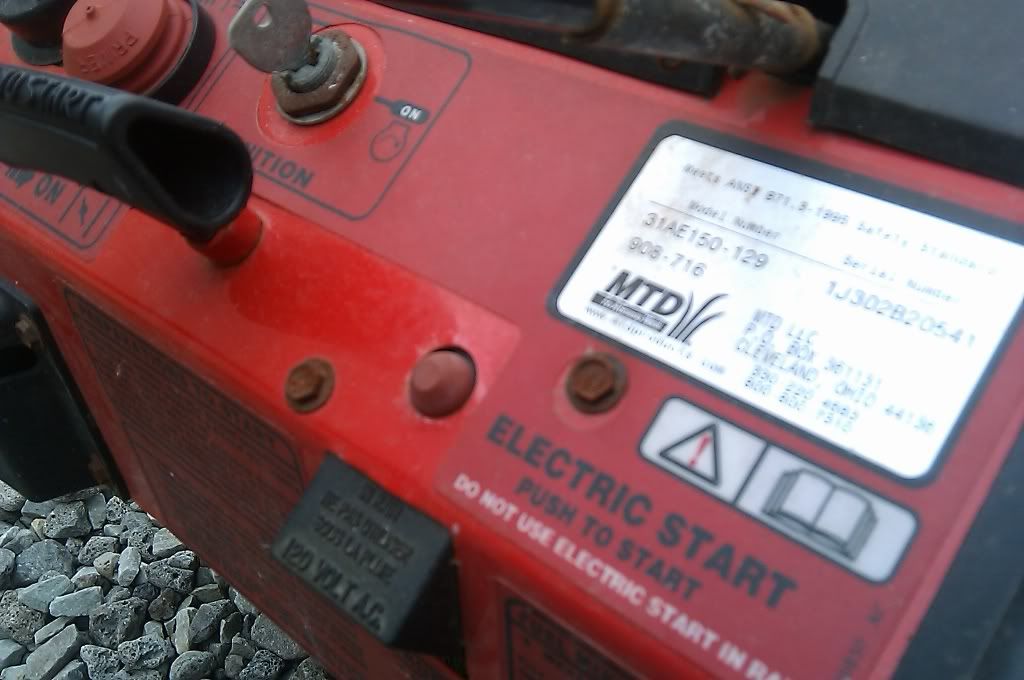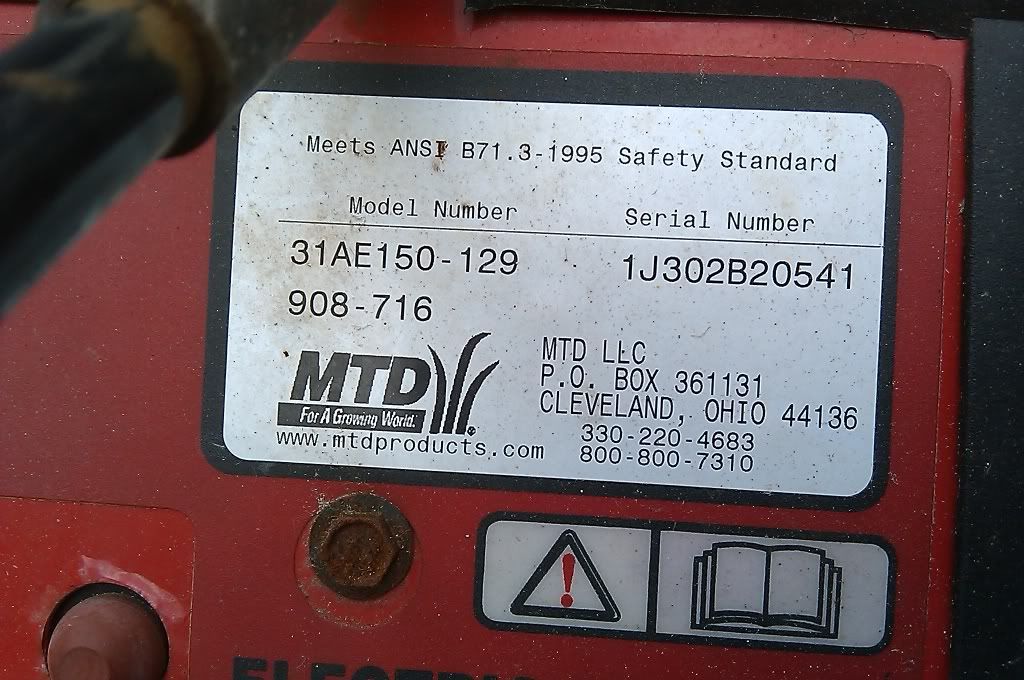 Here's the bottom and the paddles...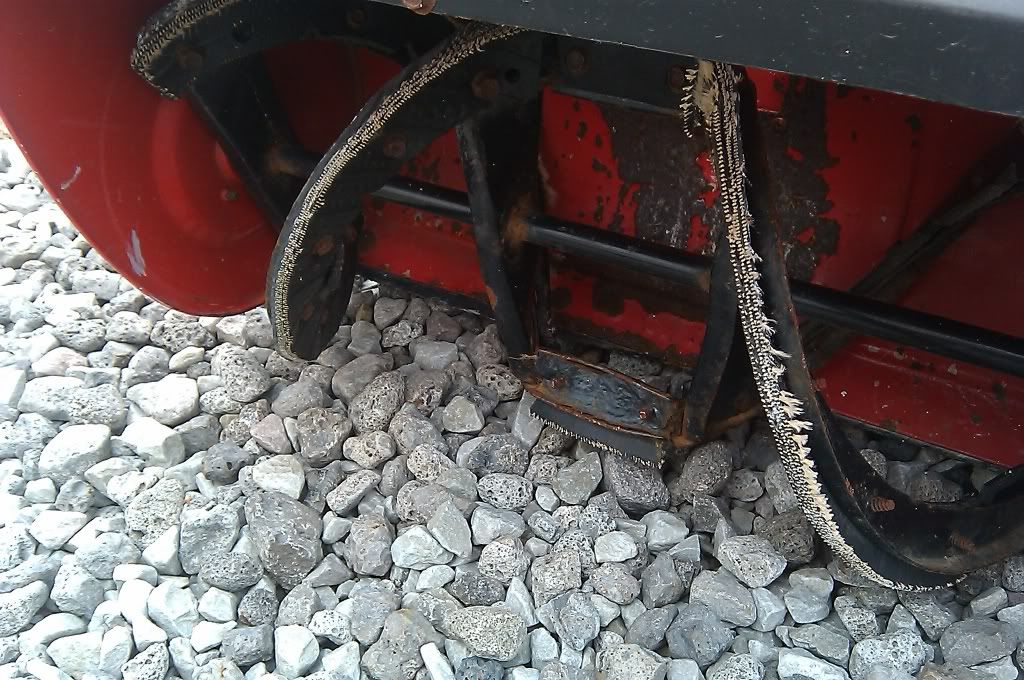 The underside. I did note a small amount of fuel seeping out. Not enough to "drip", but I may need to figure out if it needs a gasket or something replaced.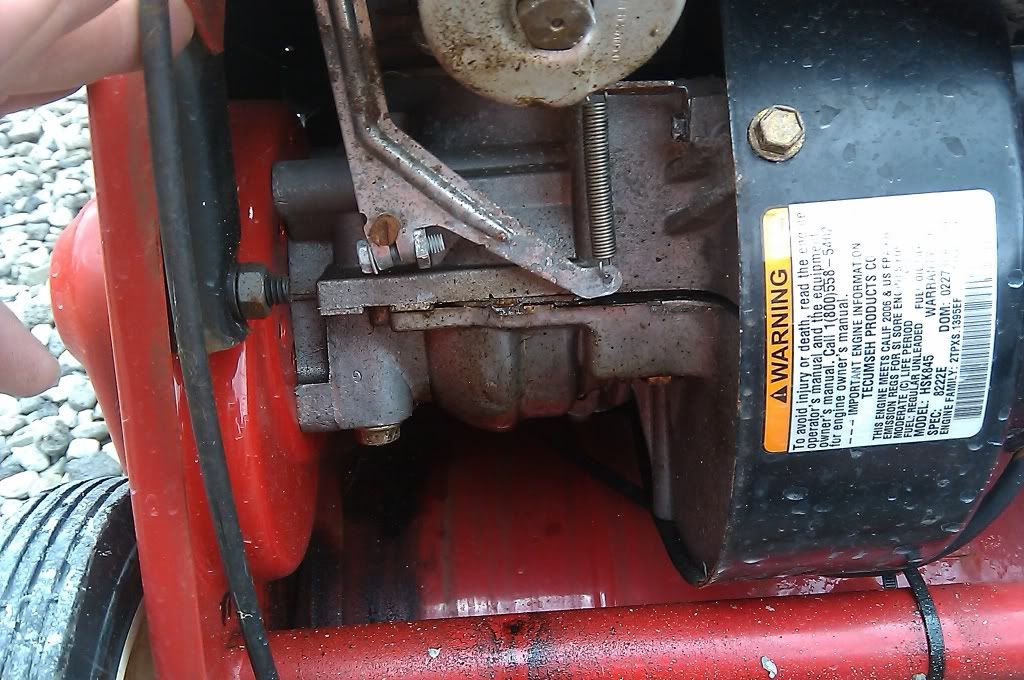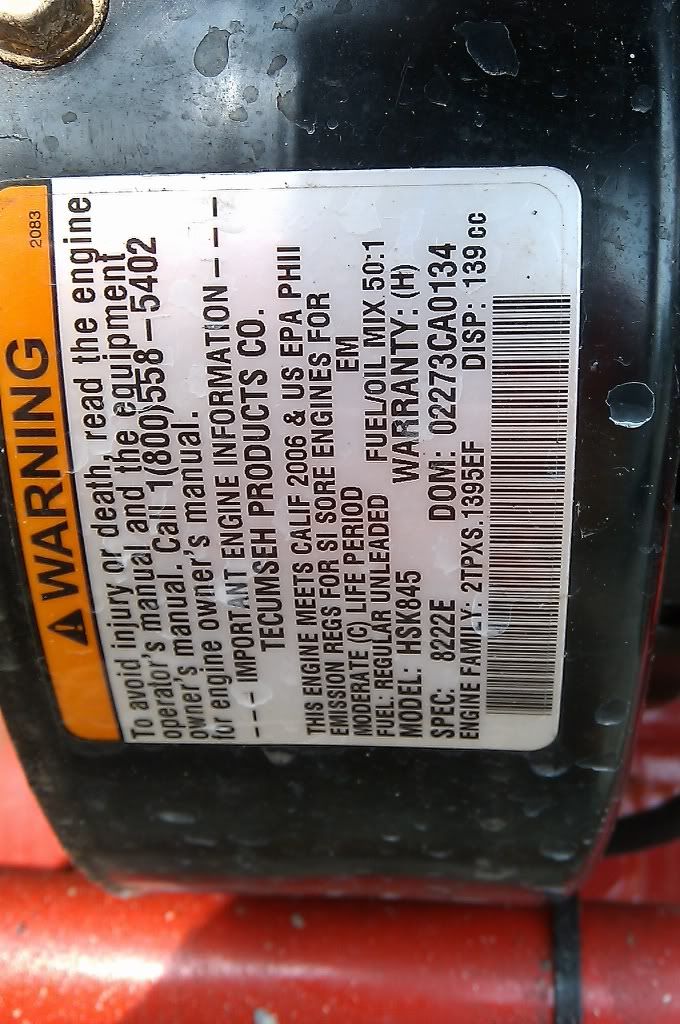 I ran it for about 15 minutes in the back yard today. No issues other than a bit of "smoke smell". The auger starts up when the bar is engaged and it doesn't seem to slow down the engine. The chute control works smoothly and although the "skid plate/scraper/whateverit'scalled" is a bit mangled, it's apparently reversible and can be switched to the "unused side".
Anyone have some snow so I can take it for a test run?