Yeeaaaahhh... you know it...
HEDGE

MASTER

!!!
LOL!
My hedges before...
(Awww... wook how cute and fuzzy)
I tried out my trimmer attachment, but only buzzed the fist cut on the top, as it was a bit unwieldy for the job. (note the added handle - it helped a lot)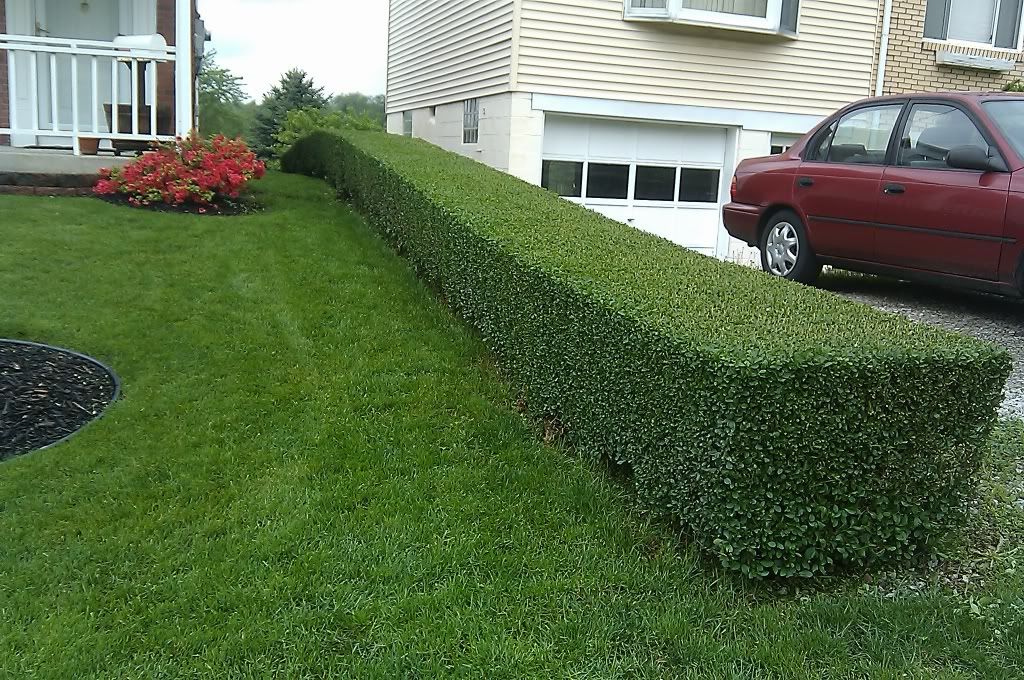 I've never actually placed a level on them before, and I don't know what made me do it, but I nearly fell over when I saw just how level they were. LOL!
The rest isn't as "perfect", but they're good enough that the neighbor tells my wife that she wishes I'd do
their
hedges instead of her husband.
Hope you enjoyed the show
ing off.