Remember this?
I'm keeping it, but it wasn't cutting it for some jobs, so I started looking for a trailer a few weeks ago, and now I'm the proud owner of a brand spankin' used 5'x8' utility trailer!
It's a 2009 Carry-On brand mesh floor trailer.
* 2000 lb. GVWR (Gross Vehicle Weight Rating)
* Main Frame 2" x 2" Angle
* Wire Mesh Floor
* Fully Lighted to D.O.T. Requirements
* 1-7/8" Coupler with Safety Chains
* 2000 lb. Cambered Axle
* Removable Tongue
* Wire Protected in Conduit
* 4-Flat Electrical Plug
* 9" Side Height
The seller owned it for less than one year and no longer needed it after purchasing an enclosed trailer.
It's a bit "ghetto" in it's current configuration, but I plan on doing some work to clean it up.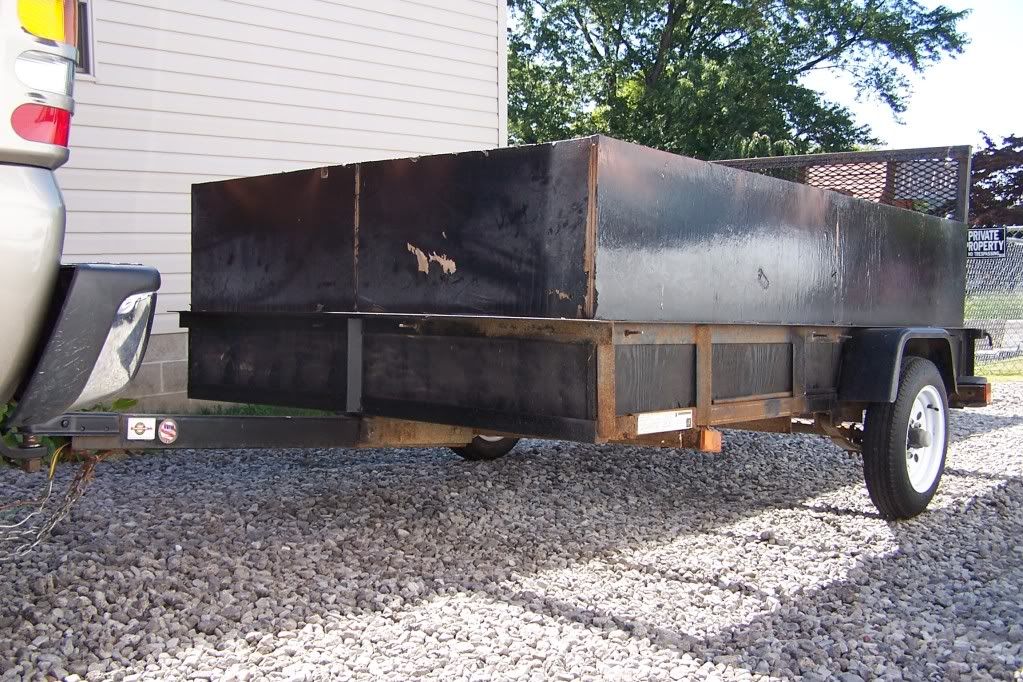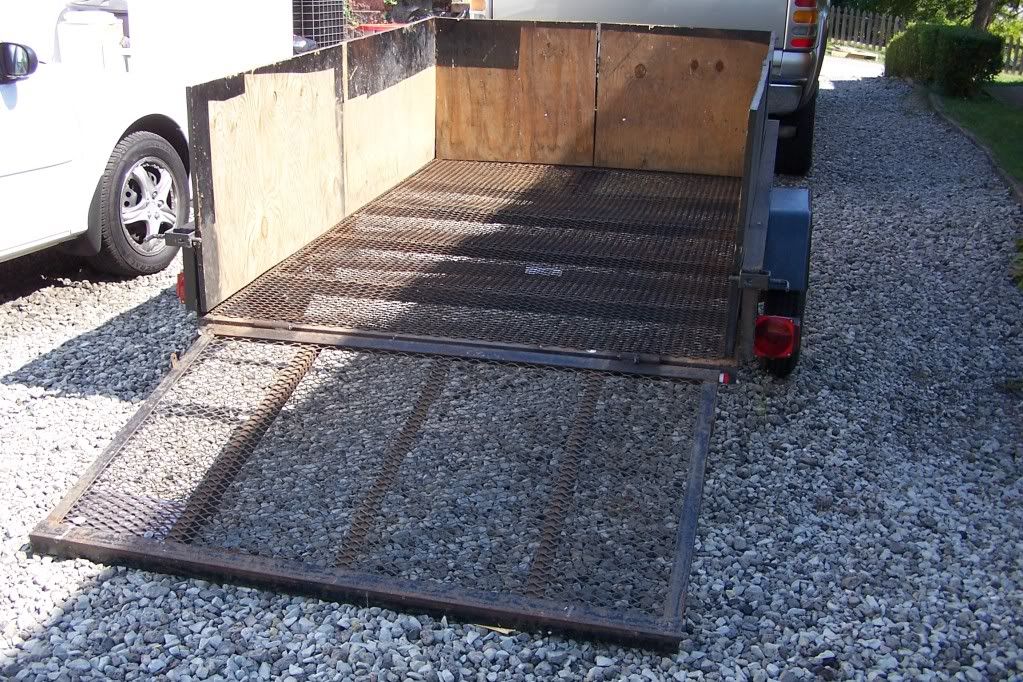 The seller installed the sides and while it looks a bit crappy, they are rock-solid. The sides are a small bonus, as I planned on adding sides to whatever trailer I got anyway. They stand 25 1/4" high, which will work well for hauling loads of branches and such...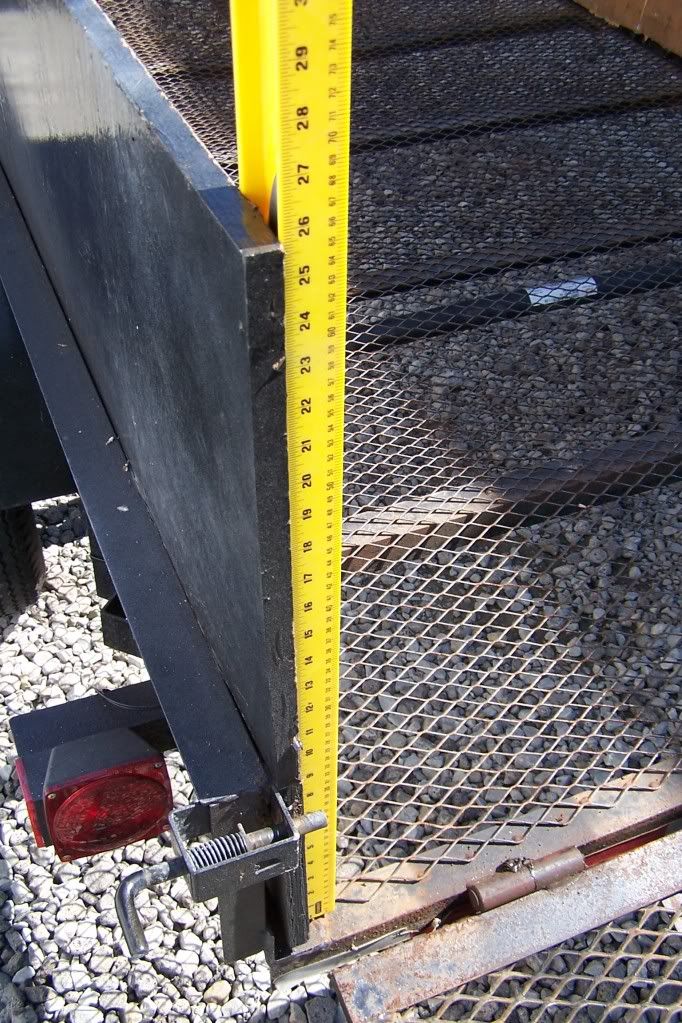 Another small bonus was the 1 7/8" ball that the seller gave me. I had a 2" ball already mounted, and he even offered to use his tools to swap them out for me.
It has surface rust, but that's what they make spray paint for. I know someone who may be able to shoot it with a paint gun too, so one way or another, it will look better than it does now.
Inside...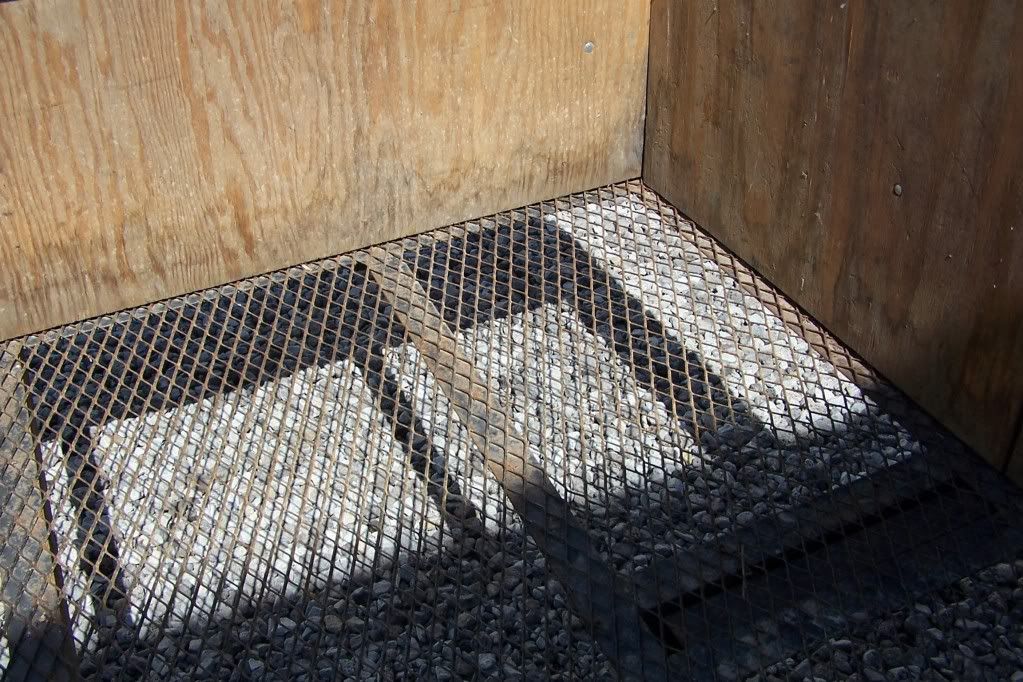 Tires are in good condition and it tows well...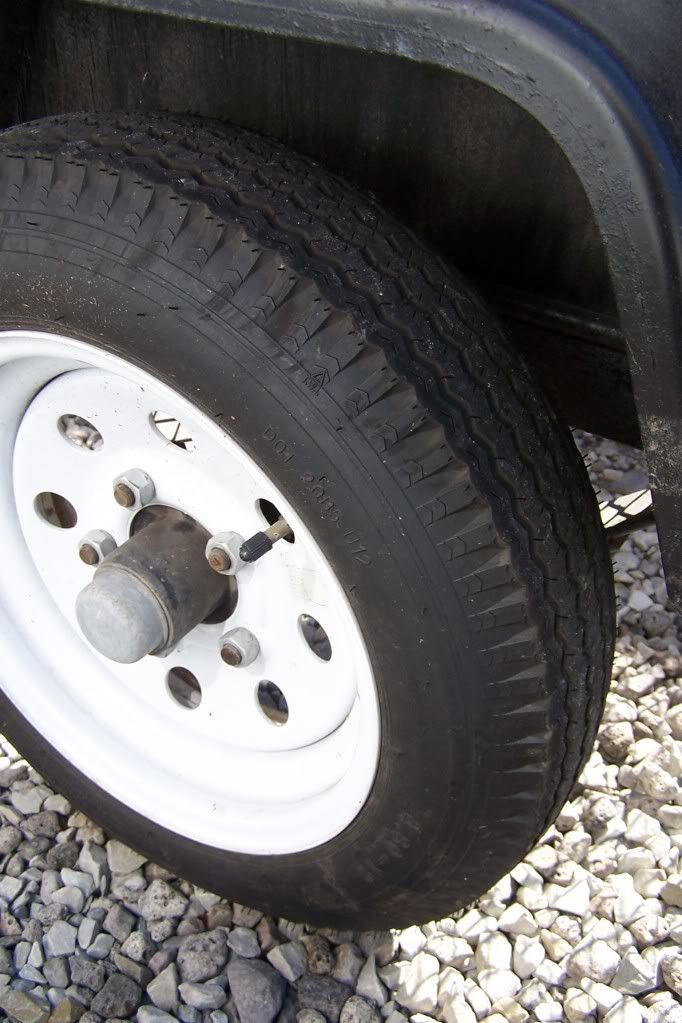 Anyway, I now have more options when it comes to the jobs I can bid, and I won't have to cram everything into the back of the truck. I saved about $240 over buying a brand new trailer, and as I've discovered, trailers hold their value fairly well, so when it comes time to upgrade to a larger trailer, I can probably get close to what I paid for it.
I got a fair deal, and I'm happy with the purchase.