IT IS THAT TIME AGAIN!!
This Time we will pick 5 winners!!!
This Contest is a Drawing held from time to time for different Forums.
We Will Draw the Winners July 11Th 2010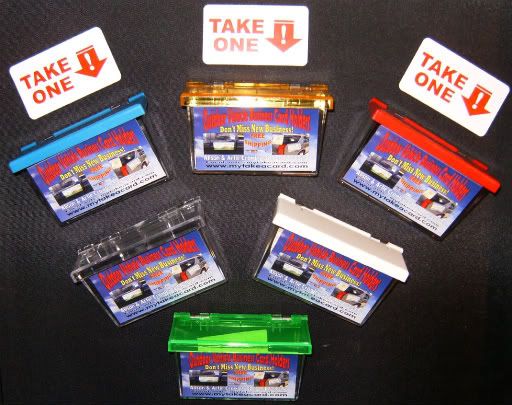 Winners will receive (1) One Adbox Outdoor Business Card Holder.
Free Shipping to the USA And Canada! No Cost at all.
Click Here To Enter! Contest Code: 9173318
http://mytakeacard.com/Contest_Page.html
Enter to Win!
After entry please post here and I will Verify your Entry
(Please Let me know if you do not see your info on the list.)
Entered