<center>Is it worth it? NOPE!
I've picked up dog crap before, no harm done.
When you turn it into work -
your back will never be the same!
To be honest, I didn't smell a damn thing when picking up crap. That's the benefit of cutting grass (you can't smell anything for the rest of your life).
//
So I wanted to add this to my list of services thinking it's a quick buck - and it can't really be that difficult..... Wrong.
It's very difficult to pick up crap without making a bigger mess (smudging it into the lawn) regardless if it's solid or "fresh"
mmmm!
<center>
</center>

I managed to do 50% of a job, each bag I used had 5 piles and I had used exactly 25 bags.

I PICKED UP

125

DOG PILES!

... and there is still more to do!

The process doesn't take that much time, and is probably easier once you clear out the entire mess from winter and then there will be obviously less to pick up per later visits. Either way, I'm sure it will feel like a chore in between cutting grass.

//

The real problem is the back pain. It's not good man! You either have to squat every time you grab a nice handful of turd

"oh please god don't rip the bag"

ADVICE: If you are doing this service, make sure you cut your nails! I was lucky today, but if I grabbed that crap any harder... I would have crap on my hands! The idea is to gently pick it up.

<center>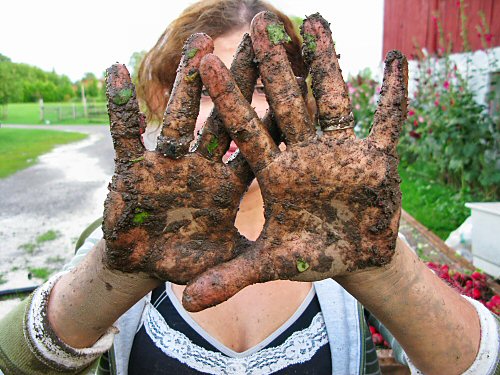 </center>
How I did it;
I used a bag, put my hand inside (like a glove), grabbed the crap and finally inverted the bag.
(like in the first picture above)
How I will do it next time; I will be using a dish glove which I can throw out immediately after use. I don't like the fact I had limited grip/vision with a bag and that I'm terrified if the bag(s) were to rip. A good dish glove will fix that!
I'll just scoop up the crap with my 'mighty glove', and throw it in a bag (I will also spend less on bags this way by filling them to the rim, haha)
OH, and never twist your hand palm facing upwards (crap in hand) - that's where the smell will kill you.
And don't wear your good shoes!
</center>