Here's how it arrived...
Unrolled and sitting on the table on the back porch to allow it to "flatten"...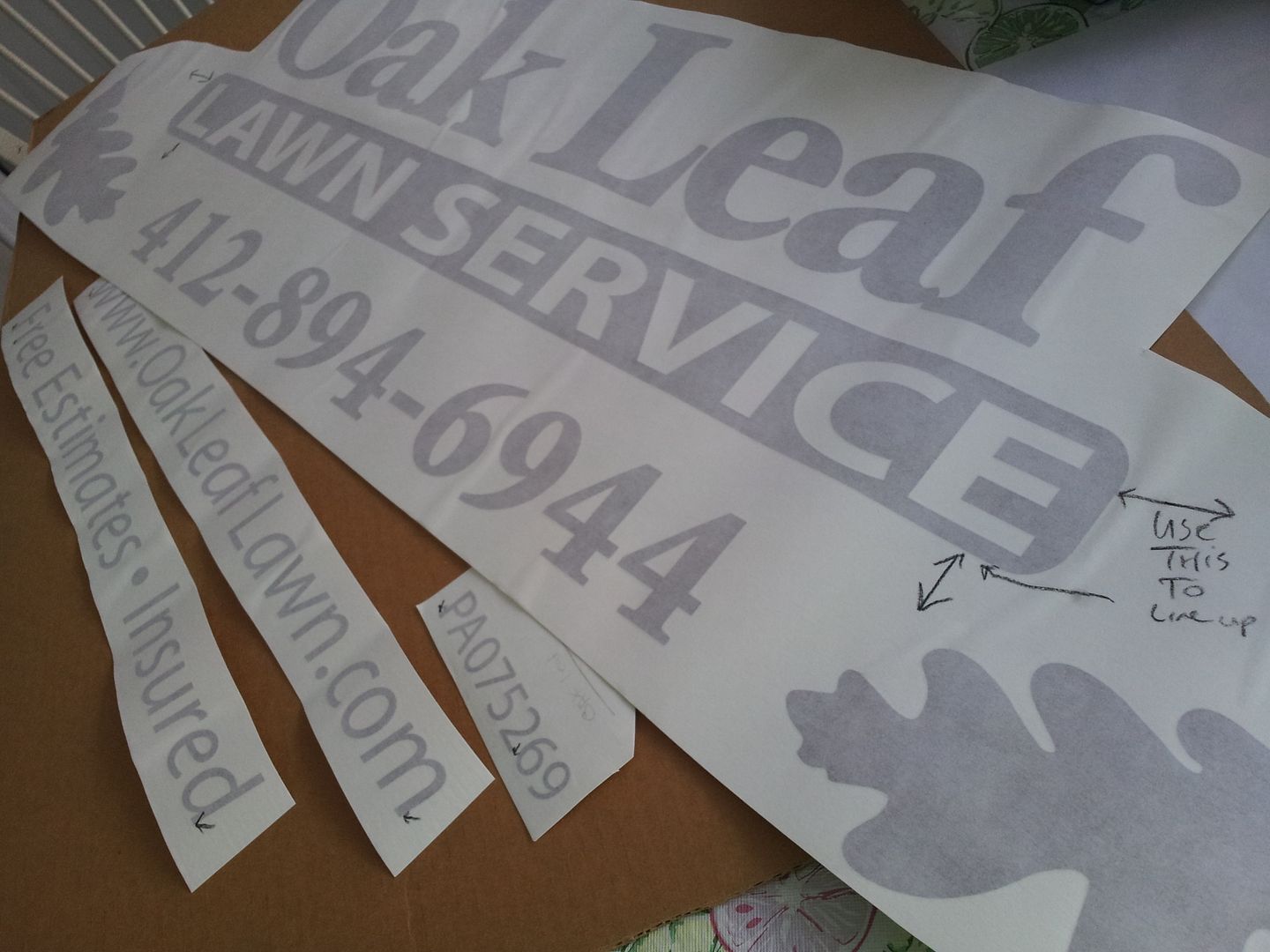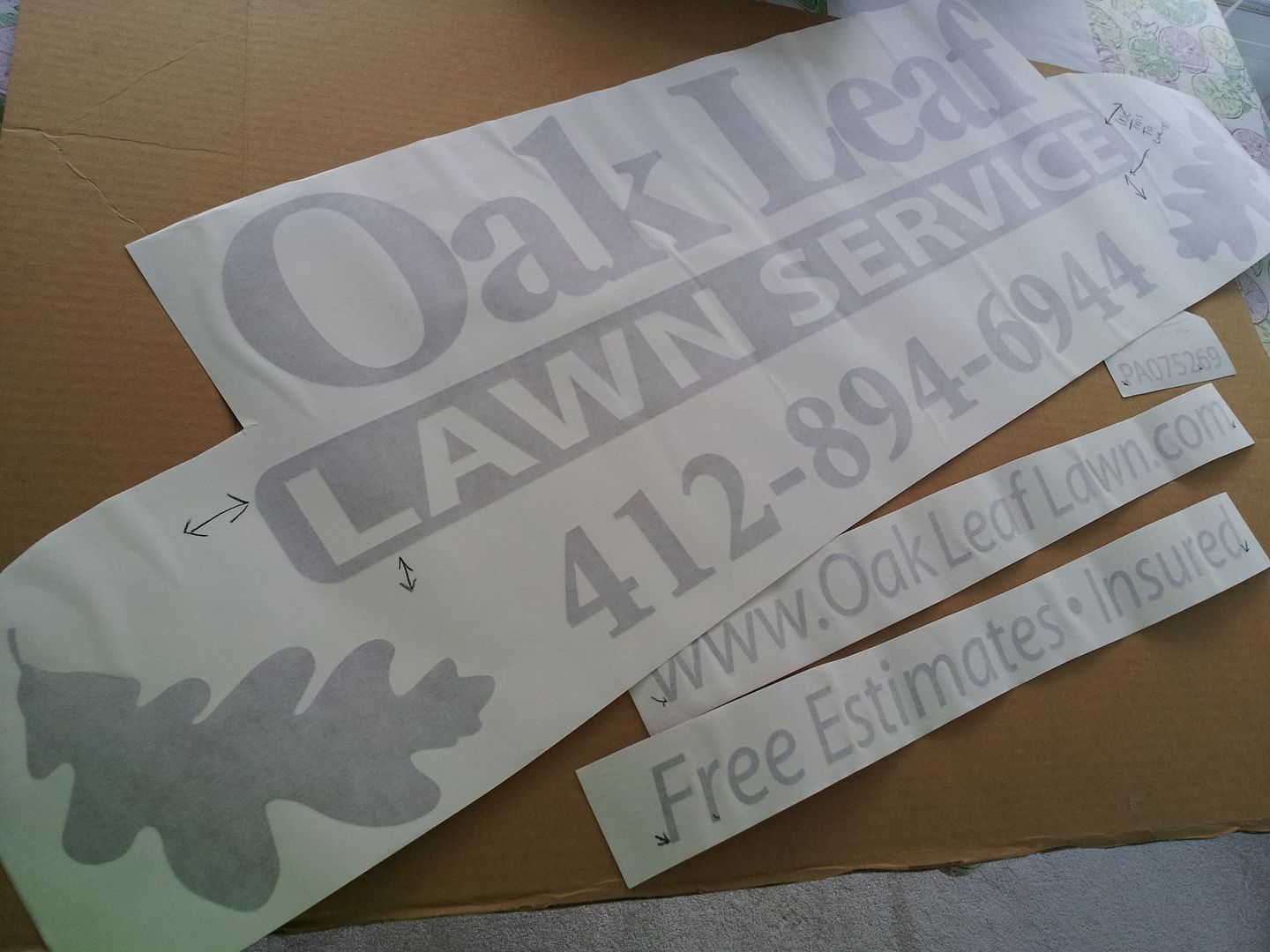 Application instructions, a few extra logos, 696 Signs promotional stuff, an "American Owned" sticker, and a squeegee (not shown) were included...
The only thing that is "wrong" is the leaves. They are supposed to be "line art"/outlines and not a solid shape. It may have been as a result of how I created the file. Not a huge deal - I'll apply and see how I like it that way.
Hoping to find time tomorrow or Sunday to install it. Should be interesting.