So instead of spending money with mailing post cards I have been using the "grass seed campaign".
Cost without fuel
$3.50 multicolored paper (red, bright green, blue, orange)@Walmart
Laser printer
20 LB bag of Rye grass seed $18.79
5 boxes of 50 count $1 zip lock baggies $5
1/3 (or less) of a cup of seeds
I fit 8 "Sprinkle these seeds where your lawn...." on each sheet of paper then use a paper cutter.
each bag of seed has yielded around 300-310 bags of seed to pass out.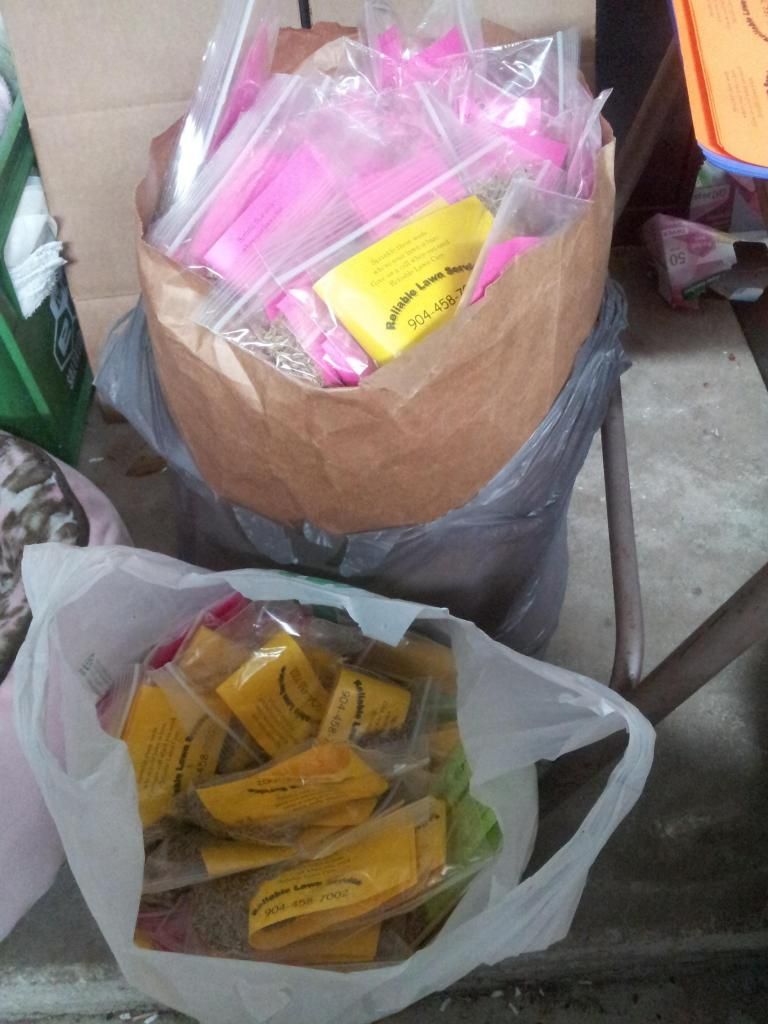 My phone has started ringing, only a few more using this method, however the season is upon us.
Zippy-Phil