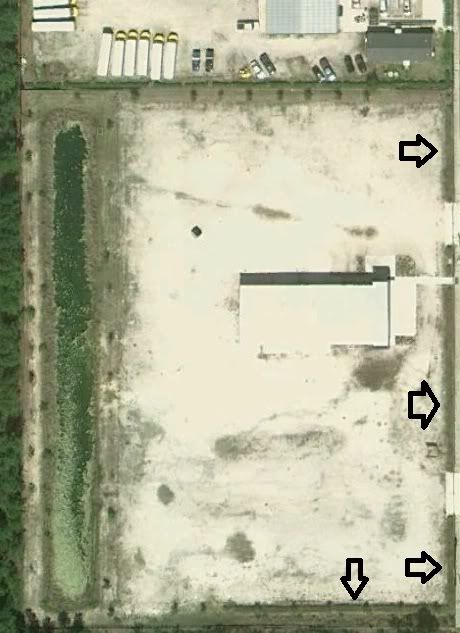 The arrows point to hedges, 4' - 6' tall. Owner only wants a rough cut of the front of the hedges (inside facing).
The white areas are limerock, with the darker areas inside of the white areas being tall, broad-leafed weeds.
Mowing on the sides and around the pond. Those areas are unlevel.
A LOT of string trimming work here.
To give you an estimate of size, pictured in the top left-hand corner of the property are semi-trucks.
The property manager said that he's talked with larger landscape companies that said they'd come out and give him a price. Two to three weeks past and they never show-up. It is my opinion that they drive up to the property and drive away because of the condition.
I'm on the fence as to whether or not I want to bid this. I'm looking for your input on pricing, as close as you can based on the picture and these facts alone. What do you think?