Do you feel a judge should be able to stop a union from striking?
Does it matter to you if the potential strike could effect the nation's transportation system?
Judge blocks strike threat at Mesaba Aviation
Northwest's regional carrier now seen able to impose pay cuts -
A bankruptcy judge on Monday blocked a strike by unions at Mesaba Aviation Inc., clearing the way for the feeder for Northwest Airlines Corp. to impose pay cuts later this week.

Mesaba, which has been reorganizing under bankruptcy protection for a year, had said a strike would probably put it out of business.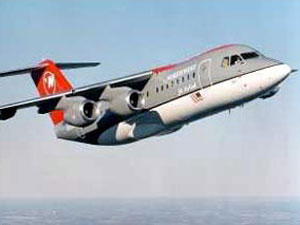 On Monday, U.S. Bankruptcy Judge Gregory Kishel agreed.