Fortune had an interesting article on the process of rebranding a sub shop.
Check out the article. They also included a bunch of interesting photos. Some I liked and some I didn't. Tell me what your thoughts are on them.
How a chain of California sandwich shops reinvented itself for the national market.
-
How can you tell when your retail chain needs a face-lift? One clue: Prospective investors refuse to cough up expansion capital because they hate the way your stores look.

Jeff Warfield runs Submarina, a chain of California sub franchises based in San Marcos. Eager to take his successful restaurant concept national, Warfield approached venture capitalists for the funding. Every potential investor rejected his proposal on the grounds that Submarina needed a stronger brand identity, a tactful way of saying that his 37 stores suffered from bland décor and a confusing menu.
For instance, here is the sandwich packaging.
Before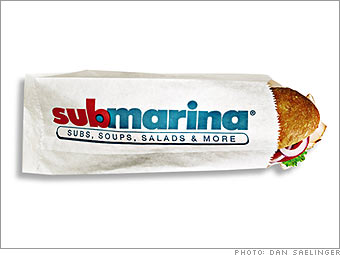 and After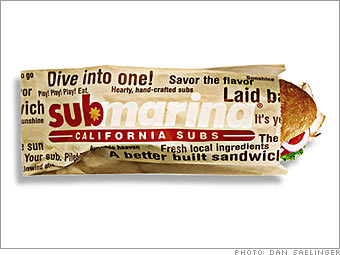 I almost think the first one was better. The new one looks too busy and it detracts from the branding.
What's your view?